Which crowdfunding platform is right for your brand?
Which crowdfunding platform is right for your brand?
If you're looking to amass funds without giving away part of your company, these three rewards-based crowdfunding sites are your best options.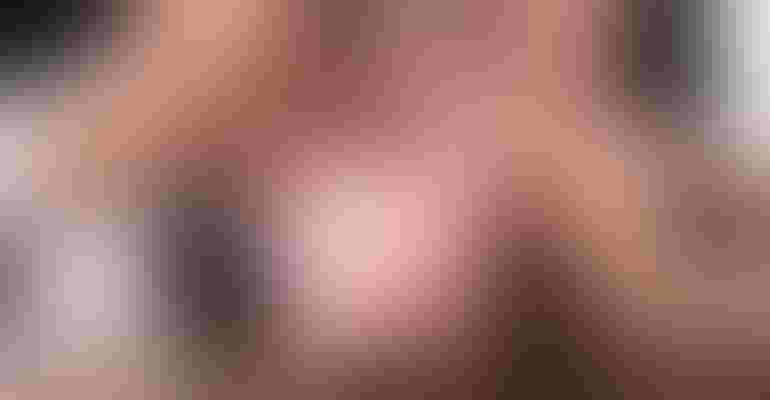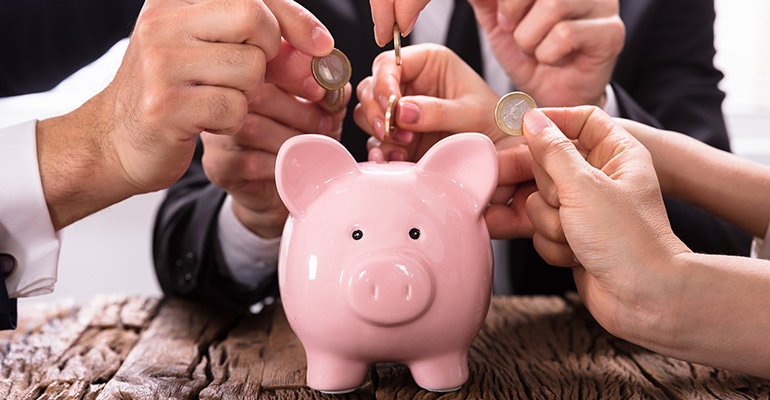 Since crowdfunding started gaining traction about a decade ago, it has turned countless startup businesses into success stories. Along with helping entrepreneurs secure funds to develop new products and grow their companies, crowdfunding also spreads awareness of new brands. But is it the right fit for food and beverage entrepreneurs looking to gain a foothold?
First, know there are two different types of crowdfunding for businesses: rewards-based and equity-based. Rewards-based, which includes sites like Kickstarter and Indiegogo, is the traditional method and what most people probably think of when they hear the term "crowdfunding." On these platforms, anyone can pledge funds to help grow a company. Donors then receive something in return. Whether that's a simple note of thanks from the entrepreneur, samples of the product or a more significant reward usually depends on the amount given.
For startups, the big benefit of rewards-based crowdfunding is you can amass funds without giving away part of your company. Donors are not investors, so they have no say in your business plan and won't get a cut of your profits.
Equity-based crowdfunding, on the other hand, does hook entrepreneurs up with investors, who then own a stake in your business. Crowdfunder and other equity-based platforms are great for attracting larger amounts of capital—and from professional investors, not everyday consumers—along with securing advisors and other key connections.
In this article, we're going to focus only on reward-based crowdfunding options; we'll circle back to cover equity-based sites in a future story.
For food and beverage brands contemplating rewards-based crowdfunding, there are the two best-known options—Kickstarter and Indiegogo—along with an emerging site called Barnraiser that focuses on sustainable and healthy foods.
Another crowdfunding site, PieShell, launched in 2015 to cater specifically to food and beverage entrepreneurs, founded on the premise that these companies were too often overlooked on larger crowdfunding sites. Unfortunately, however, despite modest success—30 projects reportedly raised close to $500,000—PieShell was unable to secure enough investment to grow the platform itself, forcing it to shut down in March.
So, here's the lowdown on the three primary existing platforms:
Kickstarter
Launched in 2009, Kickstarter uses an all-or-nothing model, meaning if you don't hit your fundraising goal, you get nada and those who pledged money are not charged. Hence, the success rate for all projects on Kickstarter is 37%. If your company does succeed, Kickstarter takes a 5% cut of total profits raised while the payment processing fees are 3% to 5% per pledge.
Key stats to date:
Total project backers: 16.5 million, 5.4 million of whom are repeat backers
Food projects launched: 28,443
Successfully funded food projects: 7,113
8 raised $1 million or more

95 raised $100,000 to $999,999

1,689 raised $20,000 to $99,999

1,677 raised $10,000 to $19,999

2,933 raised $1,000 to $9,999

711 raised less than $1,000
Total successful food dollars raised: $127.46 million
Food project success rate: 25.2%
Live food projects: 227
Live food dollars: $551,660
Indiegogo
With Indiegogo, launched in 2008, entrepreneurs can choose either the fixed funding or flexible funding route. Fixed funding works like Kickstarter—you get nothing if you don't hit your goal—while flexible funding allows startups to keep any money that's raised. However, with flexible funding, you are still responsible for whatever rewards you promised backers, which may be tougher to deliver on with less funds in the bank. Indiegogo charges a 5% platform fee, plus you pay 2.9% plus 30 cents per transaction for payment processing.
Key stats to date:
Funds raised by food/beverage projects in 2018: $4.3 million
Live projects total: 6,527
Live food/beverage projects: 189 
Notable successes: Kuli Kuli, Emmy's Organics
Commonly successful categories: coffee, beer, wine
Top-earning recent projects:
Opal Nugget Ice Maker: $2.9 million

Prepd Pack lunchbox: $1.5 million

Niche Zero coffee grinder: $1 million

eto wine preserver: $639,000
Barnraiser
This newest crowdfunding platform for food companies, Barnraiser launched in 2015 and has quickly gained steam among healthy food and lifestyle brands, along with farmers, chefs, artisans and nonprofits. Through Barnraiser, a sustainability- and health-minded entrepreneur can start a campaign to fund a specific initiative to help grow their company, such as purchasing new equipment to ramp up production. 
Barnraiser follows the all-or-nothing path, so you only secure funding if you meet your goal. And like Kickstarter and Indiegogo, it charges a 5% fee plus 3% to 5% for payment processing on successful projects.
Barnraiser couldn't be reached for comment, so we don't have access to their latest metrics. However, past reports have cited a project success rate of 65%, much higher than those of other crowdfunding platforms that are not food focused. Plus, Barnraiser also aims to build community and connect consumers with the entrepreneurs and organizations in its orbit, which could generate extra exposure for your brand.
Subscribe and receive the latest updates on trends, data, events and more.
Join 57,000+ members of the natural products community.
You May Also Like
---
Sep 20 - Sep 23, 2023
Natural Products Expo East is the East Coast's leading natural, organic and healthy products event.
Learn More