Better-for-you holds its place on the shelf in center store
Better-for-you holds its place on the shelf in center store
More growth expected amid strong demand and ongoing innovation, despite a shift to focus on core items.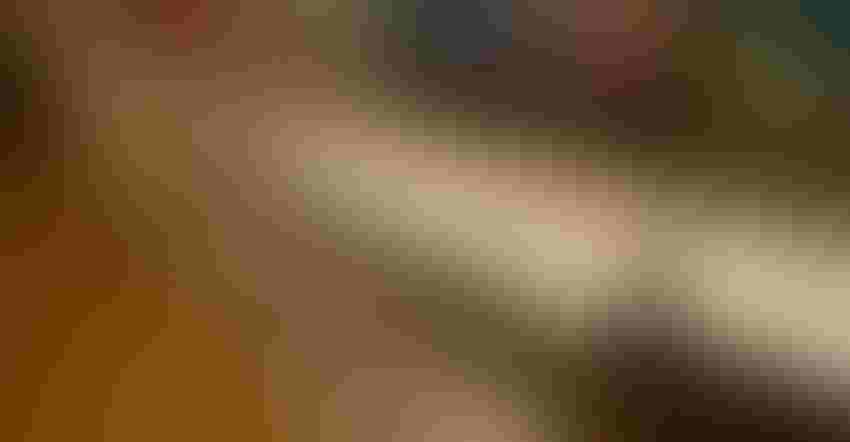 Consumer demand for products that meet the requirements of specific diets, especially keto and paleo, have continued to be a driver of better-for-you offerings in center store during the past year.
Despite widespread outages of certain center store items in 2020 and the culling of certain niche products, grocery retailers and distributors foresee the lingering supply-chain challenges eventually resolving themselves this year. The issues impacting manufacturers have included ingredient supply shortfalls, labor constraints and packaging-supply challenges, among others, which were exacerbated by elevated consumer demand for shelf-stable items, especially early in the pandemic but still continuing today. Consumers are gradually returning to pre-pandemic shopping routines, however, and those routines include an increasing focus on better-for you items with perceived health benefits.
Innovation in those types of items has continued throughout the pandemic, retailers said, despite a slowdown in new-product introductions overall and a shift to focusing on the products that were in highest demand.
Suzi Bryan, director of center store grocery edibles at West Sacramento, California-based Raley's Family of Fine Stores, said supply chain challenges were significant last year for both large CPG companies and smaller producers, and noted that demand has continued to pressure supply.
"Many manufacturers concentrated on reduced selections in their portfolios in order to improve in-stock conditions on the core assortment, leaving some portions of their portfolios unavailable," she said.
The company continues to adjust to modifications in available SKUs from various manufacturers across center store, including in frozen and refrigerated categories, Bryan said.
She said consumers gravitated to better-for-you products during the pandemic, in some cases because they may have encountered out-of-stocks in their usual selections.
"We have had a very robust base in better-for-you sales, and have grown substantially every year, even prior to the past year," Bryan said. "Last year, consumers were open to exploring better-for-you options, as many of them may have substituted products based on availability."
She said Raley's is forecasting ongoing sales gains for health-focused products, noting that last year the chain outpaced competitors in unit growth of these types of items.
In its March call with analysts discussing year-end financial results, Cincinnati-based Kroger Co. said sales gains of 18% in its Simple Truth private label indicated that consumers were focused on eating healthier in 2020. Looking forward, the company expects overall health and wellness sales to grow this year, in part driven by the return of sales to the pharmacy.
"We would expect health and wellness to be a tailwind in 2021," said Gary Millerchip, senior VP and chief financial officer.
Kroger reported sales gains of 18% in its Simple Truth brand, indicating that consumers were focused on eating healthier in 2020.
Luke Crawford, director of growth solutions at grocery distributor KeHE, said the industry saw sales gains across most product certifications that are associated with better-for-you attributes in 2020. He cited data from SPINS showing that in the 52 weeks ending Feb. 23, products labeled "vegan" grew 22% across retail food channels, and products labeled "organic" showed growth of 18%.
Products tailored to specific dietary regimens remained especially popular in the last year, including paleo-certified items, which saw sales rise 43%.
"We're also still seeing growth in plant-based products, which continue to appear in more and more categories," said Crawford.
Bryan agreed that Raley's has seen an increase in new products supporting special diets, including paleo and keto, and products with no added sugar or with lower sugar content.
"Many products containing sugar alternatives such as monk fruit or stevia are being introduced across center store categories as well," she said.
Raley's includes better-for-you items in its weekly promotions every week and highlights them in its in-store merchandising programs, which include leveraging key display locations and incorporating healthier items into meal solutions endcaps, for example. The chain's exclusive Raley's Shelf Guide program, which includes icons for attributes such as Keto Friendly, Organic, No Sugar Added, Clean Label and Nutrient Dense, helps consumers locate these foods when shopping both online, in the form of search filters, and in-store in the form of shelf tags, Bryan explained.
Innovation continues
Crawford said that while most suppliers focused on supply issues or go-to-market strategies in 2020, many continued to innovate, including several emerging brands that KeHE onboarded through its "KeHE elevate" program. The program provides early-stage brands with a platform for growth and offers KeHE's retail partners opportunities to discover innovative new products before they hit the marketplace.
"Over the last several years, we have seen consumers search for brands and products with immunity-boosting, cleaner ingredients, dietary requirements, and overall health benefits and functionality," he said. "While we were unable to forage for innovation through our traditional formats like live-in-attendance shows [in 2020], we adjusted our search to discover new and innovative brands in different and more creative ways than from previous years."
Innovation has persisted across nearly all categories in the past year, he said, and more is on the way.
"We predict more better-for-you items unfolding domestically and new-to-market brands from the international market towards the latter half of 2021 and into 2022," Crawford said. "Innovation will be everywhere, from ingredients, packaging, solving for different needs, and we're expecting some unique offerings coming soon."

This piece originally appeared on Supermarket News, a New Hope Network sister website. Visit the site for more grocery trends and insights.
Subscribe and receive the latest updates on trends, data, events and more.
Join 57,000+ members of the natural products community.
You May Also Like
---