Female consumers hungry for comfort this winter
Female consumers hungry for comfort this winter
Here's what women who shop for natural products plan to stock up on as the days get colder and pandemic precautions continue.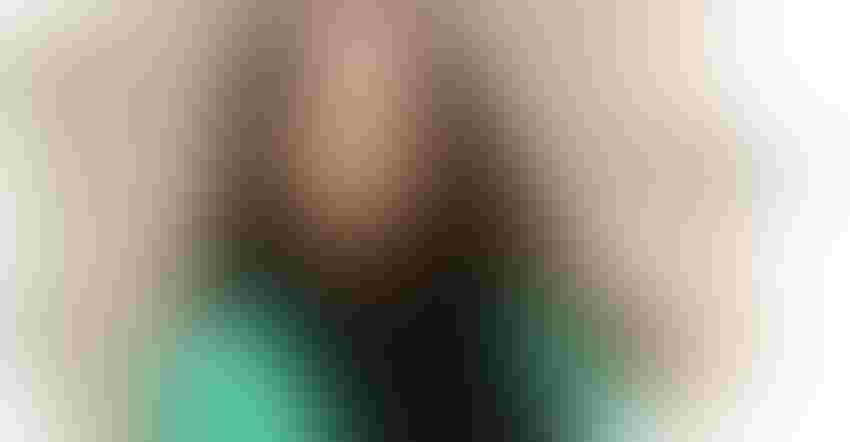 Women are serious about keeping their families and themselves safe, well and entertained this coming winter, and many are expecting it to be hard. It may be difficult to think about cold and snowy weather while the days are still somewhat warm, but "winter is coming." And don't we know it? America has taken quite a beating this year, which means we will all be ready for some much-needed comfort at home.
Green Purse PR recently conducted some virtual shopper research with health-conscious consumers around the U.S., with a focus on women ages 20 to 50 that regularly shop for natural products. Consumer packaged goods categories such as food and beverage, supplements, household cleaners and cleaning equipment and household goods came up most often.
This research sought to identify how consumer behavior is likely to change leading up to winter, the types of products women anticipate buying or stocking up on and the types of information and inspiration women will be looking for in order to best prepare for their winter at home.
Here's what natural consumers are saying about their preparations for winter:
"I'm assuming things could get a lot worse come winter. We'll certainly be staying home and avoiding people even more. I'll go to the grocery store less often and rely upon online shopping and delivery even more."

"Not only am I working from home, but I just might be working from the bathtub some of the time. Nightly baths during winter is my main way to warm up and treat myself. I'll need to stock up on natural bath bombs, Epsom salts, candles, wine, chocolate. I might even install a T.V. near my tub."

"I'll need to stock up on broth, frozen vegetables and I'll freeze a bunch of meat. I want to avoid going to the store very often and I plan to make big-batch meals that last about a week at a time from the crock pot."

"We'll be restocking the bar, again. We need a big stash of good wine and liquor at the ready to make some of our favorite winter drinks."

"Comfortable clothes (athletic wear and PJs,) lots of treats (chocolate, drinks, sweets,) good books to cuddle up to and lots and lots of firewood to make cozy fireplaces. I love a good fireplace during winter. I would be keen to learn how to up my game in the fireplace area–how to make it smell super nice, how to create fun, memorable experiences–both romantic and for the family to gather round."

"I feel like I'm going to wear out my Amazon account and credit card with all the stuff I've been buying lately. I'm really into being cozy and comfortable–the whole hygge thing, so I'll be making rooms hygge-ish with plants, candles, lamps, flowers–anything to cheer up my home. Also, I'll require the constant smell of coffee and cookies.

"Date nights are important and they'll all basically be date nights at home. I would like to see some photos for inspiration on how to do date nights in different ways–dinner and a movie is basic; what else can we do?"

"Give me all the vitamin C (I'll load up again on supplements and vitamins, as well as oranges). I'm making a lot more smoothies, teas, special drinks (with alcohol), green juices and protein shakes."

"Over the summer, I started following more #MomLife and homeschool/Montessori influencers and experts on Instagram, Facebook and Pinterest. I'll likely rely upon them for more ideas to entertain kids this winter. I'm researching things like educational worksheets, crafts and activities to do outdoors."

"So I'll be homeschooling, or overseeing virtual school, for my kids at home. Yeah, we'll be outdoors less during the winter, but I'm still hoping to get out for nature walks or be in the yard a good bit. What I'm keen to figure out is what sort of activities I can entertain them with outdoors during winter. Summer is easy–inflatables, sprinklers, little pools, but what can we do in the yard when it's super cold?"

"I'm making one of the rooms in my house a full on gym. I cancelled my gym membership, so I'm planning to get a Peloton, weights and I'm also getting a fancy smoothie machine. I hope to get even more serious about my health and fitness this winter."

"Besides working chained to my desk (which is a new stand-up desk, by the way,) I'm honestly planning to be in the bedroom a good bit; we're hoping to get pregnant. For that reason, I'm currently researching and buying everything related to conceiving–prenatal vitamins and supplements, and also planning to make our bedroom super comfortable with more lights, décor and we'll be burning through a lot of candles."

"I guess it might be pretty depressing; I need to look into some ways to make my apartment brighter and more comfortable so I won't mind being there so much. A few rooms, like the bedroom, my office and living room are due for a refresh; I'll probably get a new mattress and pillows, duvet and pretty things to give my home a different feel."

"We've been going out for coffee just about every day; that will likely slow down once winter is here. I've been eyeballing a super expensive espresso maker; I think it's about time to invest in that as I'll want to make coffees mostly at home."

"Winter makes me think of soup and comfort food to keep us warm, but lately I've been cooking up a storm, making some legit meals. Soups taste fine, but they are a little boring to me. I want to keep adding new skills in the kitchen and trying to make at least one elaborate meal a week–I have the time."

"To keep myself healthy, I've been enjoying researching ideas and making new types of smoothies. The fancier and prettier, the better. I also try to sneak in healthy ingredients, things like chia seeds or collagen; I would like to learn what else I can put in that won't make the taste bad."

"Cooking at home will be a big focus. We've been doing that already through the pandemic, but will cook even more at home during winter. I'm thinking lots of meats for the slow cooker, like beef brisket and lamb leg."

"Our kids might be living in pajamas this winter so I'm planning to get them a bunch of new PJs, and I prefer organic cotton ones, so I'll be on the look out for those."

"I've had lots more time to spend on projects I've been procrastinating on. Vitamins and supplements are one of those projects. In an effort to boost the entire family's immunity for the COVID-era, I've got us all taking supplements and also intentionally eating doses of whole foods–things like a spoonful of manuka honey or eating raw spinach leaves the way you would eat potato chips."
Key takeaways:
Cleaning the home is now more important and also more burdensome than ever. Mess happens constantly when the household is all mostly at home. And for those who have typically hired out for cleaning services, many of those no longer feel comfortable having others in their homes, so they have cancelled those services. For that reason we heard a lot of people investing in not only every type of household cleaner they can get their hands on (especially hard-to-find disinfectants that kill germs), but also self-cleaning equipment, like Roomba vacuums. Anything your brand can do to help lift the burden of cleaning would certainly be well received by this group.

As we get closer to winter, expect consumers to be researching ways to boost immunity with things like supplements and whole foods. Be there to offer up guidance on what to include in their winter COVID-19 survival kits and how to incorporate them into their daily routines.

The winter blues are expected to hit hard. Consumers will be hungry for tips and ideas on how to keep their household as cheerful as possible. Whether that's an essential oil, wax candle with natural scents or a supplement, focus on helpful ways to keep consumers positive.

Show them how to take their "comfort" food and drink to the next level. While not an everyday occurrence, some consumers will be looking to put their cooking and meal preparation skills to the test as a form of entertainment. Even if someone is cooking only for himself or herself, they can still share their creation via social media or virtually with a friend or family member.

Offer up new ideas for fun traditions to start at home. Even though many of us still have plenty to do (work–homeschool–cleaning and repeat), spending all our time at home is very likely to make us bored. Brands were really good about creating free resources, for learning or entertainment, for children at the beginning of the pandemic, but that seems to have trickled out. Consider how your brand can help create entertainment using your products at home.
How are you planning to communicate with consumers during their homebound winter days? As cooler weather starts to roll in and we head indoors, everything will be about staying cozy, entertained and well at home. I encourage you to consider asking your consumers how their lifestyles have changed since the pandemic and look for ways to anticipate their needs this winter.
"Ask and ye shall receive," I always say, meaning you don't really know your consumers until you conduct research on them.
Let's try to make the most of winter by encouraging consumers to embrace the new season and all that goes with it, but with a more positive outlook. Stay tuned to Green Purse PR's research over at www.greenpursepr.com; we'll be serving up a variety of ways to learn more about natural shoppers and equip you with fresh consumer insights to best meet your consumers' evolving needs.
Have some big ideas or thoughts to share related to the natural products industry? We'd love to hear and publish your opinions in the newhope.com IdeaXchange. Check out our submission guidelines.
Subscribe and receive the latest updates on trends, data, events and more.
Join 57,000+ members of the natural products community.
You May Also Like
---