Independent grocery sales climbed 17% in 2020
Independent grocery sales climbed 17% in 2020
NGA/FMS Solutions study cites impact of pandemic.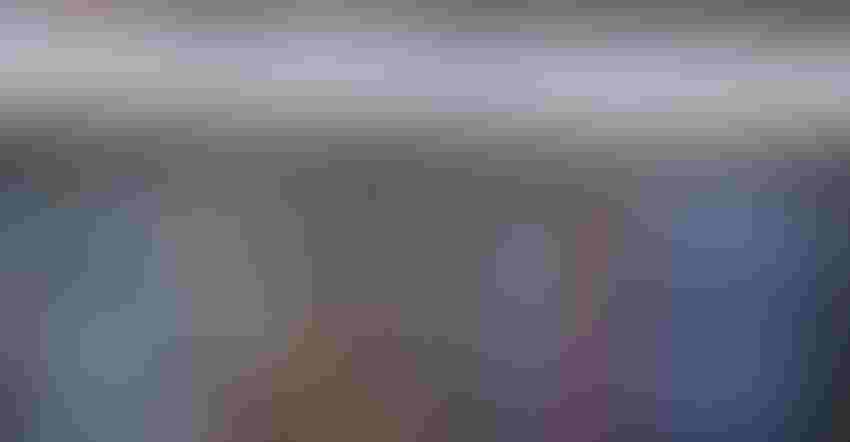 Uncle Giuseppe's Marketplace
High consumer demand triggered by the COVID-19 pandemic fueled a 17% average comparable sales gain among independent supermarket operators last year, the National Grocers Association (NGA) reported.
Adjusted for elevated levels of inflation, independent grocery industry comp sales still rose 13.5% for the 2020 fiscal year ended March 31, 2021, according to the 2021 Independent Grocers Financial Survey, a joint study released Wednesday by NGA and and financial consulting partner FMS Solutions. That easily surpassed the sector's 2.5% comp sales growth in 2019.
Driving the upsurge were a boost in transaction size to an average of $31 and a "big upswing" in online orders, NGA said. Customer stockpiling at the onset of the coronavirus crisis set the tone of shoppers making fewer trips to stores but spending more per visit, with independents ringing up 13.3% higher sales in the first half of 2020 alone.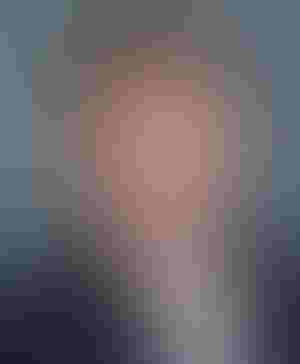 "The combination of high sales and better margins resulted in record net profits before taxes." — Robert Graybill, FMS Solutions (Photo courtesy of FMS)
"All of grocery retail had record sales in 2020, but the pandemic brought consumers back to independent grocers in record numbers," Robert Graybill, president and CEO of Fort Lauderdale, Florida-based FMS Solutions, said in a statement. "Whether one-store operators or small regional chains, independent grocers did what they do best during difficult times: take care of their communities."
Center-store grocery, dairy, frozen and meat were the leading sales contributors by product category, the study said. Because of the escalated demand, inventory turns advanced to an average of 19.2 times per year, while shrinkage declined to 2.5% in 2020 from 2.9% in 2019.
The robust sales growth helped independents improve their margins across departments to 28.4% last year from 28% in 2019, with the largest gains seen in dry grocery; dairy; general merchandise and health and beauty aids; and beer, wine and liquor.
"The combination of high sales and better margins resulted in record net profits before taxes, at 5.02%, up from 1.05% in 2019," Graybill explained. Net profit before taxes also was well over the 0.63% mark recorded in 2018.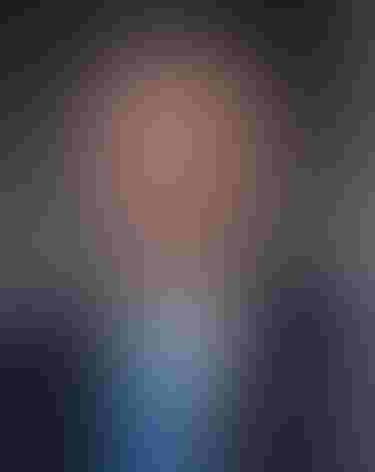 "The independent community grocer has been instrumental in the food supply chain throughout the pandemic." — Greg Ferrara, National Grocers Association (Photo courtesy of NGA)
The top 25th percentile of independent grocers grew net profits before taxes by 9.8% last year, twice the industrywide average, and posted 1.6 percentage points higher total-store gross margin, according to the NGA/FMS report. Profit leaders exercised strong shrink control and labor, margin and expense management.
Although independent operators grappled with higher expenses brought on by the pandemic—including enhanced cleaning, safety gear for employees and customers, bonus and appreciation pay, overtime, and hiring and retention costs—sales gains accelerated faster, the research showed. That led to a drop in total expenses as a percentage of sales to 26.9% in 2020 from 28.8% in 2019.
"With continued elevated retail demand, the biggest competition now is not for the consumer dollar, but for independents' greatest asset: people," Graybill noted. 
Indeed, independent grocers cite hiring and employee retention as their chief marketplace concerns. Seventy-one percent of independents surveyed described hiring amid the pandemic as a challenge, and 64% said that situation negatively impacted retention. 
Sales growth driven by the pandemic, however, is being redirected into increased business investment, NGA/FMS found. In 2020, 62% of independent grocers increased capital expenditures, including for e-commerce and stores, with remodels and new openings reaching their highest levels in years, the study said. Independents also shored up their balance sheets by improving their debt-to-equity ratios and paying down long-term liabilities. 
"Alongside the important role in feeding America's communities, the pandemic has illustrated the agility and resiliency of independent grocers," NGA President and CEO Greg Ferrara commented. "As the supermarket industry continues to navigate these changes, independent grocers are in a unique position to find innovative and creative ways to better serve their customers. The independent community grocer has been instrumental in the food supply chain throughout the pandemic and has been reinvigorated within their communities even as restaurants moved towards the new normalcy."
In mid-June, NGA released new research on the independent grocery industry's overall economic impact, including its direct and indirect impact in dollars and employment. Sales by the independent sector rose almost 94% to $253.61 billion in 2020 from $131 billion in 2012, the year of NGA's last economic impact study. As part of the economy, independent grocers accounted for 1.2% of the 2020 U.S. gross domestic product of $20.93 trillion, with a total output topping $255 billion. The sector encompasses 21,574 stores nationwide, NGA reported.

This piece originally appeared on Supermarket News, a New Hope Network sister website. Visit the site for more grocery trends and insights.
Subscribe and receive the latest updates on trends, data, events and more.
Join 57,000+ members of the natural products community.
You May Also Like
---