Monitor: Shoppers find confidence, and new products, in natural retail aisles
Monitor: Shoppers find confidence, and new products, in natural retail aisles
Americans are cautious but increasingly confident about brick-and-mortar retail as pandemic precautions continue to lift. Research about these shifting consumer attitudes reveals patterns that could benefit natural products brands.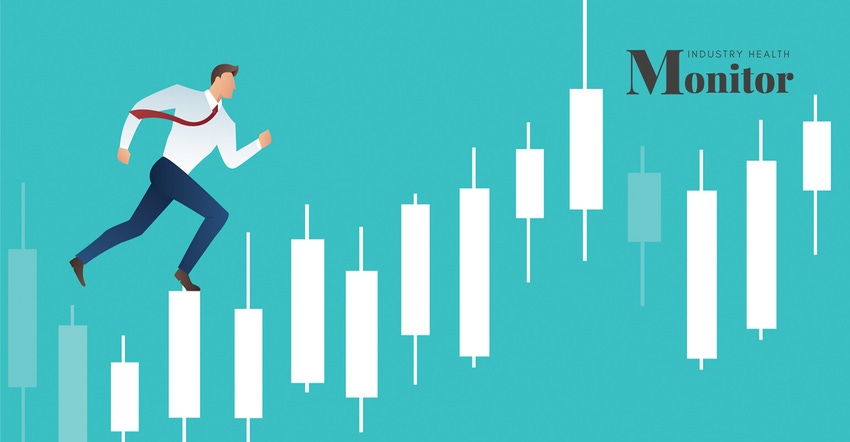 Natural Products Industry Health Monitor, May 29, 2020
A global lockdown might make weeks feel like months and months weigh like centuries, but business allows little room for ennui. As distracting as the daily inundation of the negative can be, the time to look forward is always now. In this new weekly feature, Informa Health and Nutrition sister properties provide that right-now-right-here update. Look for the Industry Health Monitor each Friday to learn the major news that is affecting the natural products market immediately and the less obvious insights that could dictate where the market may struggle or thrive in the months to come.
Today's consumer: A trust in natural
It's hard to call it a "reopening" when grocery stores and most natural products retailers never fully closed during coronavirus shutdowns, but consumers did change shopping habits. As time marches on, they are becoming more comfortable with the brick-and-mortar experience. That's likely good news across the food and beverage spectrum. And research by New Hope Network NEXT Data and Insights suggests there are particularly encouraging signs for natural products brands.
In short, natural channel shoppers are showing signs of relaxing but not fully engaging in the store experience, yet. They are feeling more comfortable about going to the grocery store, making more frequent trips and opting to buy new products, but only a small percentage of consumers are spending more time in the grocery store per trip.
Sixty-six percent of all shoppers indicate they have purchased one or more new brands or products primarily driven by the enjoyment of trying new things (38%) and affordability (17%).
New Hope Network NEXT Data and Insights surveyed consumers on Tuesday, May 26, as social distancing restrictions started lifting around the nation to get a pulse of consumer readiness for grocery retail experiences. 
About a third of consumers say a natural chain or a local/independent natural store are a type of grocery store they typically visit to shop. And two-thirds of those shoppers are feeling more comfortable in those stores.
Consider this: Less browsing forces branding innovation
Grocers and natural retailers have probably already noticed an uptick in foot traffic as restrictions ease, and the research backs up that observation. That doesn't, however, mean they are spending more time in the store. While 66% of consumers say they are shopping at least once a week and frequency of trips overall has increased for 40% of consumers, only 14% say they spend more time in the store during a shopping trip.
While shoppers are shopping more often, how they approach the experience could be particularly telling for newer brands. While 58% say they are open to trying new products if they are curious, a full 70% say they enter the store with a list and stick to it or make an effort to minimize time in store.
This does not suggest that opportunities are ripe for demos or sampling, even if such practices were not already curtailed by local restrictions or store policies. Brands may have to get creative about introducing consumers to new products, possibly putting more emphasis on creating brand-consumer connections online or working with the influencer community. Shelf appeal and in-store-display strategies may be more important than ever, if retailers have the time to focus on them.
Learn more about the state of the consumer mindset and strategies to market within those contraints in this Food & Beverage podcast interview with NEXT Data and Insights Vice President Eric Pierce.
Shoppers may increasingly see brick-and-mortar stores as safe or at least safer spaces, but an e-commerce strategy is more crucial and essential for brands than ever. That doesn't mean it's a channel to be approached without caution; this webinarwith thought leaders at Blueprint Partners and TIG provides some basic ecommerce starting points for natural products industry brands. Explore more online sales strategies here.
Know this: Retail pivots begin
While the grocery industry struggles to prepare for a new normal without knowing what that new normal will look like, the Sprouts Farmers Market chain is forging ahead with new store openings built around luring shoppers they define as "health enthusiasts and experience and innovation seekers," said Sprouts CEO Jack Sinclair during in a virtual investors conference. That means smaller stores but also stores with greater emphasis on local brands and incubator-like support for new brands. Of course, it also means highlighting a safe-space status.
"Not that we didn't focus on being clean and taking care of our employees and our customers [before], but more than ever, that's just going to be a regular course of business going forward," Sprouts' CFO Denise Paulonis added.
Brands might need to stop thinking about "a new normal" and start strategizing for "a new better." "Everyone is talking about what's going to be the new norm. I like to think about it from the perspective of: What's going to be the new better?" says Corinne Shindelar, president emeritus of the Independent Natural Food Retailers Association.
Natural Products Industry Health Monitor indexes
Consumer behavior indexes measure consumer behaviors through weekly surveys that are compared to a 2017 benchmark before COVID-19 emerged to see how the novel coronavirus is changing consumers. With almost two months of tracking since the outbreak of COVID-19 in the United States, consumers have not abandoned their behaviors seeking environmentally and responsibly made products, high-quality ingredients, nutrient density and transparency.
Natural products industry engagement index tracks social and mass media engagement of the top 50 trends defining the natural products industry. The index tracks weekly keyword engagement of these top trends that are compared to a Q4 2019 weekly average benchmark before COVID-19 emerged. With two months of tracking since the outbreak of COVID-19 in the United States, engagement spikes and dips as we navigate this period of unrest but consumer engagement within these topics is growing. 
Nutrition Capital Network tracks financial activity in the natural products industry. Investment activity experienced a significant lull in March, but has found traction again with new investments occurring on par with 2019 activity through April and May. Notable recent transactions in the investment activity space include financings for food delivery services in Europe and China. Imperfect Foods, a U.S. company delivering "ugly produce" also got funding. Investors put money in Big Sky Health, a producer of apps for tracking intermittent fasting programs, alcohol consumption, and a meditation app—all integral in helping consumers wrest control of their health through a discombobulating pandemic.  
Enjoy this:
Mask requirements vary by jurisdiction, and store, but some requirements never change.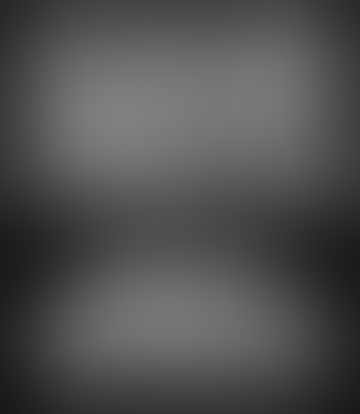 Methodology footnotes
Natural products consumer behavior indexes: New Hope Network NEXT Data and Insights survey of n~1,000 collected weekly since March 30, 2020, using a convenience sample directionally representative of U.S. consumers ages 18-65 weighted for age, region and gender. The 2017 survey data are based on responses of 1,000 people nationally representative of the U.S. adult population. Index tracks "top two box" responses. 
Natural products industry engagement index: New Hope Network NEXT Data and Insights tracks the core 50 trends defining and innovating the natural products industry. By filtering social and mass media listening through these top trends we are able to track weekly indexes of total mentions and Net sentiment of the hot topics representative of the industry from the beginning of March 2020 compared to average weekly scores of the last three months of 2019. This allows stakeholders a view into the pulse of the industry through online conversations.  
Natural products industry investment index: Nutrition Capital Network, part of Informa's Health and Nutrition portfolio of brands, collects all investment transactions occurring in the natural products industry. Total number of investment transactions (mergers, acquisitions, financings) are tallied weekly and compared to a fourth quarter 2019 weekly average benchmark before COVID-19 emerged.
Subscribe and receive the latest updates on trends, data, events and more.
Join 57,000+ members of the natural products community.
You May Also Like
---