Nutrition Capital Network Deal Download: March 2019
Nutrition Capital Network Deal Download: March 2019
From strategic investments to deals in ingredients and pet care, money flew around the natural products industry in March. Nutrition Capital Network catches you up on who bought what in the past month.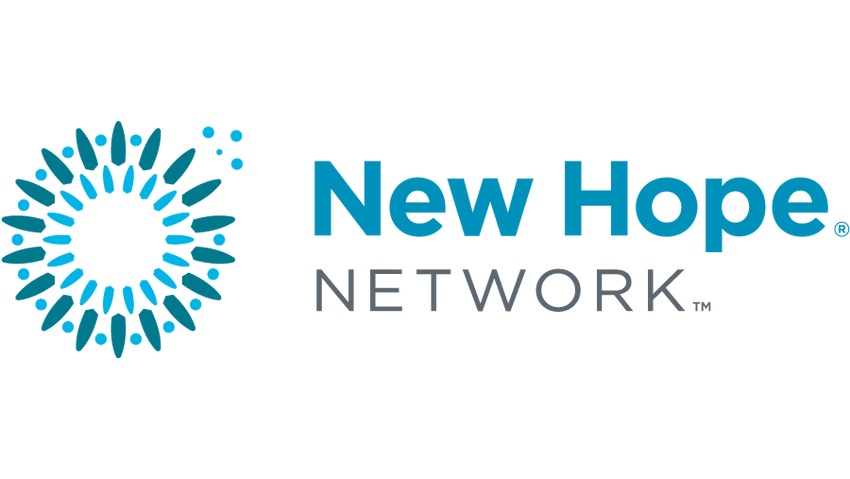 Strategic investor deals
Mondelēz made its first venture investment under its SnackFutures innovation and venture hub in March. The global snack and candy giant—owner of Oreo, Triscuit and Trident—made a minority investment in Uplift Food, a functional food start-up focused on the "mood-supportive benefits" of prebiotics. SnackFutures. which was launched in October 2018, is targeting a $100 million contribution to revenue growth by 2022 by focusing on well-being snacks and ingredients, in addition to premium products and digital capabilities. Also in the month, Mondelēz announced a SnackFutures partnership with The Hatchery Chicago, a non-profit food business incubator.
Kuli Kuli, a maker of snacks and nutritional products with the superfood ingredient moringa, closed a $5 million Series B financing led by global product development company Griffith Foods and Eighteen94 Capital, Kellogg's venture capital fund. Kuli Kuli plans to ingredient launch a new moringa business, and Griffith Foods expects to offer moringa ingredients to its customers globally. This was a repeat investment for Eighteen94 Capital, which led a $4.5 million Series A financing in 2017. Kuli Kuli was an NCN Presenting Company in 2015.
Consumer packaged goods companies aren't the only ones exploring ways to tap into food and retail innovation. Competition for deals got fiercer after Starbucks made a $100 million investment in the new Valor Siren Ventures I LP to back food and retail start-ups. Managed by Valor Equity Partners, the new fund will seek an additional $300 million in investment. The initiative supports Starbucks' innovation agenda.
Campbell Soup Co. is rowing back on its diversification into the fresh food category, selling the Garden Fresh Gourmet brand of salsas, hummus, chips and soup to Fountain of Health USA. Campbell Soup acquired Garden Fresh Gourmet in 2015 for $231 million, but in August 2018 announced divestment plans. Campbell is also selling its personalized nutrition business, Habit, to Viome, a microbiome company.
Better-for-you deals
Investors are spying opportunity in conventional categories slow to adapt to consumers' changing preferences for healthier options. In March, Strand Equity backed two "grain-free" businesses in the frozen pizza and rice categories: It made a minority investment in The Real Good Food Company LLC, maker of frozen pizzas that are high protein, low-carb and grain-free; and led a $5.5-million investment in RightRice, which makes vegetable "grains" as an alternative to white rice. "RightRice is redefining a massive category that has seen little or no innovation," said Seth Rodsky, managing partner of Strand Equity.
Beanfields, a brand of chips made from beans and brown rice, closed a Series B financing led by PowerPlant Ventures with NRV and Western Technology Investment participating. Terms were not disclosed. Founded in 2010, Beanfields reported 12 consecutive months of year-over-year sales growth for its high-protein, high-fiber snacks.
Healthy snack deals
Pipsnacks LLC, maker of Pipcorn brand whole grain ready-to-eat (RTE) mini-popcorn, announced a $6-million growth investment from Factory LLC, an innovation and scale-up operating company. According to Pipsnacks, its strain of popping corn yields smaller, crunchier pieces than standard RTE popcorn. Pipcorn was launched in 2012 and gained market traction with an appearance on Shark Tank in 2014. Factory is an NCN Cornerstone Investor.
Energy bar company Redd raised an additional $2.2 million to support its refreshed brand image, including new packaging and recipes.. Whipstitch Capital served as Redd's financial advisor in the transaction. The company previously raised a $2 million round in mid-2017.
Plant-based food deals
NotCo of Chile—a startup making plant-based versions of common foods that it says are healthier and more sustainable—received a $30 million investment led by The Craftory. Amazon CEO Jeff Bezos (through Bezos Expeditions) also invested. NotCo uses a computer program based on an artificial intelligence algorithm to find patterns in traditional plant and food data and detect which plants should be combined to generate a particular flavor and texture. NotCo's flagship project is Not Mayo, with Not Milk and Not Ice Cream pending.
Alpha Foods, maker of meatless meals, announced seed investment of $7 million co-led by New Crop Capital (Unovis Partners) and AccelFoods. Alpha Foods, founded in 2015, and makes non-GMO plant-based versions of all-American comfort food like burritos, pot pies and chicken nuggets. Alpha Foods aims to appeal to meat eaters, vegetarians and vegans alike. "Plant-based options don't need to be extreme or polarizing anymore," said Cole Orobetz, co-founder and CFO and COO of Alpha Foods.
Ingredient deals
BI Nutraceuticals—a California-based manufacturer of plant-based ingredients for the food and beverage, supplement, personal care and pet care industries—is being acquired by Martin Bauer Group of Germany. Martin Bauer is a family-owned global company that makes teas, extracts and botanical products. BI Nutraceuticals will have access to Martin Bauer's raw-materials sourcing, processing technology, liquid-extract production and R&D. "As part of the Martin Bauer Group, we become a true single source solution provider," said George Pontiakos, president and CEO of BI. Martin Bauer has consolidated revenue totaling more than €570 million (US$ 653.3 million on Jan. 2) and more than 3,800 employees worldwide. Founded in 1978, BI has a portfolio of over 400 nutritional ingredients. The two companies will continue to operate independently.
Nutrition Innovation of Singapore raised $5 million in a Series A round led by agri-food venture fund VisVires New Protein, according to an article in Singapore's The Business Times. The start-up company's proprietary technology enables industrial-scale production of low glycemic cane sugar, branded Nucane, as a healthier replacement for refined sugar. The low GI technology gives sugar mills the flexibility to produce Nucane or regular commercial product. The global sugar market is approximately $100 billion in commodity sales, of which nearly 90 percent is white refined sugar, according to NI.
Tate & Lyle is selling its oat ingredients business, based in Sweden, to the Swedish agricultural cooperative Lantmännen. Tate & Lyle has a chemical-free technology to manufacture high-quality oat beta glucan, a soluble fiber with approved heart-health claims. In November, Tate & Lyle said it was conducting a strategic review to determine the future of its oats ingredients business "as it no longer believed it fit well with the mainstream food categories it now focuses on." Tate & Lyle entered the oat ingredient business in 2013 by acquiring Swedish manufacturer Biovelop.
Archer Daniels Midland Company is consolidating its natural citrus flavor and ingredients portfolio by acquiring The Ziegler Group of Germany. This follows ADM's January announcement that it is acquiring U.S.-based citrus flavor provider Florida Chemical. "The combination of Ziegler and Florida Chemical will immediately position ADM for growth as a global leader in natural citrus ingredients," said Vince Macciocchi, president of ADM's Nutrition business.
Global specialty chemical and food ingredients distributor Azelis acquired Canadian distributor Chemroy. Founded in 1967 and with 59 employees, Chemroy distributes specialty chemicals and food ingredients to the industrial, pharmaceutical, food, nutraceutical and personal-care industries. In 2018, Azelis acquired Ingredi AB, a Swedish distributor of raw materials and ingredients for the food and health industry.
Pet deals
In China, Mollybox secured $13 million in its Series B financing round, co-led by venture capital firm DCM and Mars-backed VC fund Digitalis. Mollybox provides cat litter and cat food by subscription, plus a monthly surprise box with cat snacks and nutrition products. According to Ju Yi, founder and CEO, young people are flocking to cities and starting to keep pets as they leave friends and family behind: "This is a good environment in which a subscription-based service can expand its business."
Biotech pet food startup Wild Earth Inc. accepted $550,000 from investor Mark Cuban on the ABC hit Shark Tank in return for a 10 percent ownership stake. Wild Earth's Good Protein Dog Snacks are made from koji (Aspergillus oryzae), a fungus used in Asia to ferment soybeans. According to Wild Earth, koji is a complete protein containing essential amino acids and requiring fewer resources than meat production. Led by pioneers in cellular agriculture, Wild Earth had previously raised $4 million from Silicon Valley and impact investors. Mars Petcare is also an investor in the company.
Beverage deals
TeaRiot closed more than $3 million in Series A funding for its bottled energytea with natural caffeine, L-theanine and botanicals for focus and energy without the jitters. "The energy drink and tea market has been stagnant in innovation," said founder Laura Jakobsen. "Consumers are demanding a shift from processed ingredients to fresh and from adrenaline to personal performance." TeaRiot is taking a digital approach to marketing and has more than 90,000 Instagram followers.
In New Zealand, Lion NZ acquired drinks brand Teza Iced Teas from Greenstone Drinks Company as part of Lion's strategy to grow its non-alcoholic beverage portfolio. Teza will join Lion's growing non-alcoholic division, Drinks Collective, which earlier in the month announced a strategic partnership with flavored-sparkling-water startup Vista. Other non-alcoholic Lion brands are GoodBuzz Kombucha, Hopt and Mac's Soda. Lion is targeting at least 10 percent of sales from its non-alcoholic range by 2025.
Fitness deals
L Catterton has agreed to sell CorePower Yoga, a yoga fitness studio operator, to TSG Consumer Partners. Terms were not disclosed. Since partnering with L Catterton in 2013, CorePower Yoga, founded in 2002, has grown from 80 studios in 12 states to more than 200 studios in 23 states. L Catterton has invested in several fitness clubs and concepts, including Peloton, Classpass, Equinox, Bodytech in Latin America and Will's Group fitness facilities in China. This is the first investment made by TSG's eighth fund, TSG8, which closed in February 2019 with $4 billion of limited partner capital commitments.
Baby-food deals
Bubs Australia, an organic baby-food and goat-milk formula company, and the Chinese baby-food company BeingMate Baby & Child Food, are planning a joint venture to promote and distribute Bubs' products in China. According to BeingMate CEO Bao Xiufei, Chinese parents are attracted to Australia's reputation for "clean and green" infant nutrition products, and Bubs has the opportunity to capture a material share of the super-premium infant formula and organic infant food sectors. Publicly traded BeingMate had revenues of 2.467 billion RMB ($358.65 million on Jan. 1) in fiscal year 2018.
Disclaimer: NCN does not warrant the accuracy, reliability, or timeliness of any NCN news item. Before relying on any NCN News item the information should be independently verified.
NCN presenter update
DSM and life science company Phynova signed a global distribution and collaboration agreement for Reducose, a patented natural ingredient for healthy blood glucose levels. Reducose is a water extract of white mulberry leaves that can be added to food and beverages or taken as a small supplement to reduce the impact on the body of high-glycemic sugars and other carbohydrates. Reducose is backed by clinical studies and has regulatory approvals in multiple regions globally. Phynova and DSM will collaborate on product development, clinical research, regulatory approvals and marketing. Phynova has been a presenting company at several Nutrition Capital Network (NCN) Investor Meetings in the United States and Europe since 2012. DSM is an NCN Cornerstone Investor.
NCN events
NCN XXIV Spring Investor Meeting is scheduled for April 23-24 at Metropolitan Pavilion, 125 W. 18th St., New York, New York. Twenty nutrition and health & wellness companies—representing natural and organic foods, functional foods, supplements, ingredients, technology, personal care and more—will present their business plans to seek capital. This meeting will focus on full-spectrum hemp/CBD businesses and women/minority-owned businesses.
Other upcoming events include NCN Europe VI on May 6 in Geneva, Switzerland; NCN/NPC III Investor Meeting on Sept. 18-19 in Toronto, Ontario, Canada; and NCN XXV Fall Investor Meeting on Nov. 13-14 in San Francisco, California.
To sign up for NCN newsletters, which are sent twice a month, visit NCN News.
Subscribe and receive the latest updates on trends, data, events and more.
Join 57,000+ members of the natural products community.
You May Also Like
---