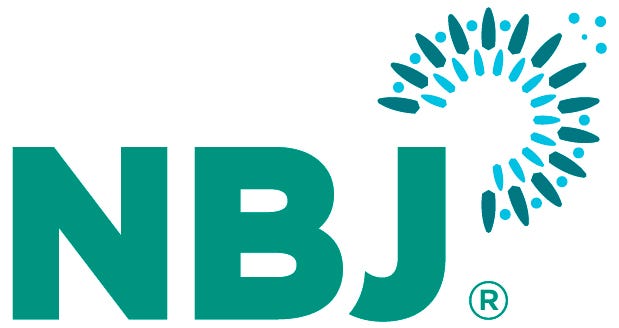 State of the Industry: Supplements' growth prompts redefining success
State of the Industry: Supplements' growth prompts redefining success
The supplements industry was resilient during the recession of 2008-2009, but today's sales are growing on top of a multi-billion-dollar, pandemic-related sales boom.
Nutrition Business Journal Senior Industry Analyst Claire Morton Reynolds distilled months of her team's research into a data-packed State of the Industry session studded with stats such as the number of seeds in a watermelon slice at the 25th Annual NBJ Summit in Carlsbad, California at the end of July.
The bottom line? It's (still) a fine time to be selling supplements.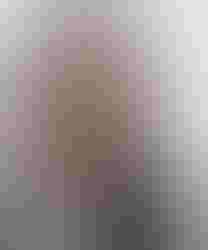 Recent years' sales have been so good, in fact, that "we really had to shift how we define success, and annual success, in an industry now operating with a much larger base," Reynolds said. After the extraordinary 14.5% spike that drove record sales during 2020, supplements sales continued to grow at a higher-than-forecasted rate of 7.5% in 2021 as consumers continued to prioritize health and wellness. They may have eased up on the toilet paper buying—but not on the vitamins. Sales reached nearly $60 billion in 2021.
"The burning question, is, 'What is the resiliency of the supplement industry as we face inflation and a potential economic downturn?'" Reynolds told top CEOs, investors and thought leaders who packed the summit. "The bottom line is, we're all remaining pretty optimistic about industry success and resiliency.
"We know from '08-'09 numbers that the industry was resilient [during that recession], and we know the market is much larger now and coming off a $2.9 billion pandemic boost," she said. By 2025, market size could range from $67 billion to $74 billion.
Five trends to fuel sales
Back to basics
The pandemic spiked what had been sluggish vitamin sales and consumer demand for vitamins remains strong with a shift in focus from immune health to general health, said Reynolds. While sales of most everything normalized in 2021, sales of children's vitamins shot up by 18.5% to $658 million in 2021.
When choosing vitamins this year, "We expect to see consumers returning to value and store brands," said Reynolds. "That's what we saw during the last recession."
Experiential conditions
The bad news: Americans are stressed/depressed, fatigued and can't sleep. The good news? Supplements can help.
Consumer data revealing the health issues Americans are experiencing "points to how different we are as a society coming out of these last few years and thankfully points to solutions," Reynolds said.
Sales of mood and mental health supplements are expected to double between 2017 and 2025 after growing 11.5% to $1.3 billion in 2021. Sleep supplement sales grew 17.5% in 2021 and are expected to reach $1.6 billion by 2025. Brain health supplement sales grew 5.7% to $1.1 billion in 2021 and are forecast to grow by a CAGR of 8.8% from 2021 to 2025. Gut health supplement sales came back like a fish-oil burp in 2021 and remain above the category's 2019 growth rate. The category surpassed $1.1 billion in sales in 2021 to grow by almost 9% with a forecast CAGR of 4.8% for 2021-2025.
Return to active nutrition
People went back to the gym and back to sports nutrition supplements in 2021 "in a big way," said Reynolds. As physical activity patterns normalized, sales grew by 9.2% to $8.2 billion in 2021. Sales of weight management products, both meal replacement and pills, spiked after years of slumping numbers. Sales grew by an estimated 9.9% in 2021 to $6.6 billion.
Delivery formats
2019 was the year that non-pills outsold pills. "We only see that trend widening through 2024," said Reynolds, "and not just gummies, but powders, liquids—any non-pill format." NBJ research revealed that newer supplement users tend to prefer non-pill formats while people who have been using supplements longer prefer pills. "I really want to highlight that within all these innovations within delivery formats, the most important thing remains delivering what the consumer needs—an efficacious product."
Sales channels
E-commerce supplement sales are set to nearly triple between 2019 and 2024. "We expect that by 2025, e-commerce will be the single largest channel in the industry," said Reynolds. "This is a huge shift. And an acceleration due to the pandemic has made this happen even a lot sooner than we had anticipated." By 2025, e-commerce, mass and natural and specialty retail will really be three even channels.
Beyond her five-trend forecast, Reynolds delivered more granular information about rising ingredients, subcategories and pockets of opportunity. All her data came from the six reports NBJ has published this year.
"If you think any of this was interesting," she said, "trust me, this only scratches the surface." The big picture upshot? The state of the nutrition business is far better than the state of most other things in the headlines.
Subscribe and receive the latest updates on trends, data, events and more.
Join 57,000+ members of the natural products community.
You May Also Like
---