The Future of Food: Letter to the natural products industry
The Future of Food: Letter to the natural products industry
New Hope Network conducted the analysis in "Food Tech in Natural Products" for several reasons. Our primary goal is to be of service to the natural and organic products industry, but it was also important for our own decision making.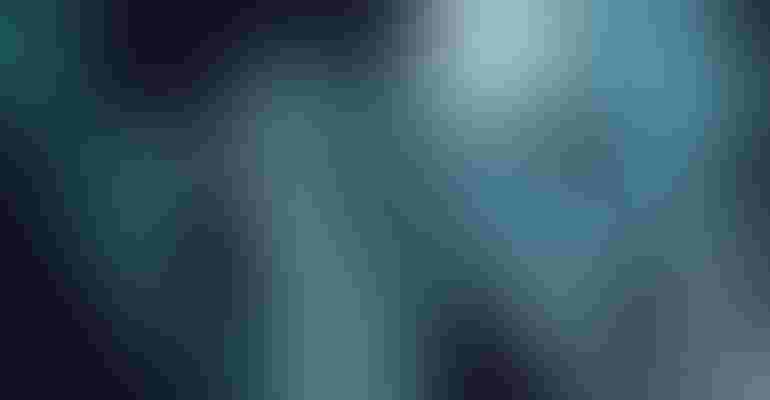 This letter may be unconventional in the context of a report such as Food Tech in Natural Products: Precision Fermentation Market Risks and Readiness, but we feel it is needed. We have conducted the analysis in this report for several reasons. Our primary goal is to be of service to the natural and organic products industry, but it was also important for our own decision making. In this report, we present our attempt at a balanced analysis of a challenging topic. In this letter, we share our interpretation of the results within the context of how we serve the industry.
Every now and then, issues emerge that challenge how we define the natural and organic products industry and cause us to consider what matters most to it. Amid the rapid growth of our industry and the advancement of new technologies, this appears to be one of those times.
Since our founding in 1975, New Hope Network has worked to steward a movement that began as a counter-culture challenge to the status quo in a food system that failed to prioritize human health. With the advent of DSHEA, we introduced a standards program to encourage the growth of a reputable, well-respected and influential industry. Achieving greater transparency and integrity remain guiding New Hope Network principles today.
We have always been, and remain, champions of small, independent and regional grocery retailers, and of CPG innovators, start-ups and entrepreneurs. Our events serve these buyers and sellers, making it easier and more efficient to gather, network and do business. Our editorial content and conference programming help to co-create with industry advocates and thought leaders a vision for the industry's future. That vision blends historically significant values (like improved human health and organic agriculture) with new opportunities (such as regenerative agriculture) while tackling problems (including industry inequity and systemic bias).
Over the years, New Hope Network and the natural and organic products industry have had a dynamic and evolving relationship with various forms of food technology. 
On one side of this relationship, New Hope Network helped to create space for advocacy, education and energy advancing the non-GMO movement.
On the other side, as early as 2015, New Hope Network began exploring various forms of food technology that further disrupt the food system status quo. We have investigated technologies related to regenerative agriculture, blockchain, mushrooms as environmental remediators, urban and greenhouse farming systems, and the use of gene-editing technologies in precision fermentation.
Since that time, both regenerative agriculture and precision fermentation have engaged the passions and energy of the community as ways of solving problems in the food system. We have also seen the industry grow, adding a massive $100 bilion in sales since 2015. There has been both excitement and concern with this growth—energy for scaling the industry's collective good, but also the risk of the corrosive nature of rapid growth. This growth combined with new energy, passion and pressure to solve social and environmental challenges, have attracted new entrants and conversations into the industry.
The industry we serve has long used the word natural to define itself. And while precision fermentation may not be natural, some believe that this technology, applied with purpose and transparency, may have a place in the industry. While natural has long defined us, some believe we are also united by shared passion for disrupting conventional ways of doing business to solve problems associated with human health, planetary health and social equity and justice.
A challenge for our organization over the years has been to find constructive ways to hold space for the community to express itself, to evolve and to actively explore what solutions it will pursue to achieve its goals.
Precision fermentation has been used in our food system for decades in creating food and dietary supplement ingredients, but never in as high-profile a way as has emerged recently as part of the plant-based food movement. As questions and concerns regarding the technology have grown, the natural products community has called upon us to take a more active role in this topic. Over the past year, we invested heavily in surveying and gathering input from that community.
During this process, we heard clearly that a large portion of the community is not ready to accept precision fermentation. Many also expressed concern that the integrity of the industry is being compromised by the pursuit of aggressive growth, new technologies and new entrants that may not be aligned with the community's long-term values.
We hear these concerns and we will work to help the industry address them.
The difficult reality is that precision fermentation is already part of our food system, but we won't sit idle while it grows without the stewardship that our industry can give it. The question is not whether the sector should emerge and scale; that appears to be a foregone conclusion. Rather, the question is how can we influence its evolution to maximize sustainability, justice, equity and human health?
We see it as our job to be stewards of the counter-culture movement to challenge the status quo, and to be the counterbalance to what may otherwise be unchecked growth that may follow extractive pathways to scale. Our job will be to remain open and curious yet skeptical and inquisitive, demanding transparency and integrity from those who choose to pursue this path forward.
As you prepare to read this report, please know that New Hope Network and Natural Products Expo remain committed to our purpose and to keeping the industry focused on:
Justice, equity, diversity and inclusion.

Organic and regenerative agriculture.

Innovation and entrepreneurship.
And in direct response to concerns about unchecked growth and precision fermentation, we commit to building new transparency expectations and helping this community find businesses that engage with integrity and align with industry values. We will:
Focus on conscious capitalism and systems thinking approaches to these issues, as opposed to reductive thinking or judgment and hard lines.

Give community voices a platform to engage and share at Natural Products Expos and beyond.

Create a set of transparency questions built on industry values and establish an expectation that buyers and sellers will use them to evaluate each other's alignment with the industry and will consider the quality and integrity of the answers when making a buying decision.

Set the expectation that every exhibitor at Natural Products Expos be prepared to answer each of these questions as transparently as they can while asking buyers to look holistically at the answers to these questions and to use them as a basis for constructive dialogue.

Make it easier for buyers to identify ingredients and products that may be manufactured with synthetic or GMO technology, or other ingredients and processes of which they want to be aware.
Thanks for taking time to engage with us on this important topic. Our leadership team wants to continue open and transparent dialog about these issues. Please reach out to any of us to ask questions or share additional perspectives.
Sincerely,
Carlotta Mast, SVP and Market Leader, New Hope Network
Eric Pierce,  VP Business Insights, New Hope Network
Subscribe and receive the latest updates on trends, data, events and more.
Join 57,000+ members of the natural products community.
You May Also Like
---