To attract the right customer, understand who's shopping and how they're spending
To attract the right customer, understand who's shopping and how they're spending
Breaking down the consumer population based on values—not just age—can help retailers and brands better understand and capture key customers. Here's what you need to know.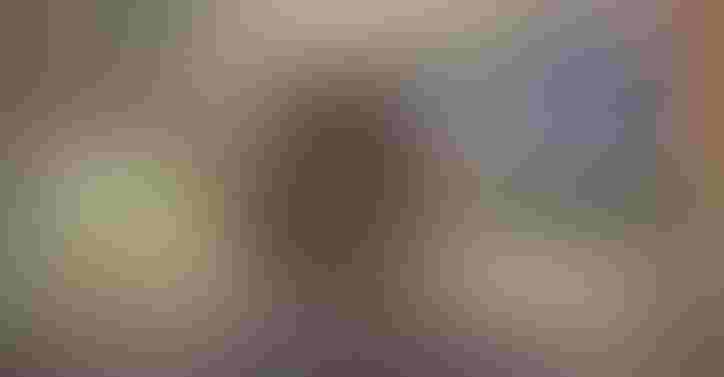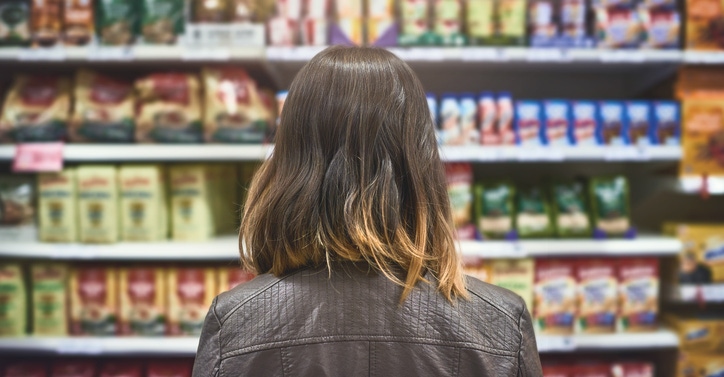 PeopleImages/iStock/Getty Images Plus
We know, you've heard about millennials. A lot about millennials. We know they shop differently than the Gen Xers and baby boomers who went before them. They have different expectations and values. But now, as the retail landscape is starting to shift, we're really starting to see the implications of how millennials shop. New research conducted by New Hope Network in partnership with NMI sheds light on the changing face of retail, key consumer targets and the best channel strategies to reach these shoppers.
To set the stage, to say millennials are important is not to say that Gen X shoppers or baby boomers are not. But they are important in large part because of their size—there are 80 million of them. Combine this with the fact that they span ages 21 to 41, so many of them have yet to come into their peak spending power. Within the two decades this group covers, millennials can again be divided in two, with one-third of millennials ranging in age from 21-27 and the other two-thirds ages 28 to 41. The younger millennials may still be in college or are just starting to come into spending power, while the older group is made up of young professionals and families with young children who are spending money.
These two groups need to be looked at as leading edge versus trailing edge, explains Maryellen Molyneaux, NMI managing partner. "There is a big group of millennials who are spending less; they are not spending the high dollar amounts yet," she says. "They are different in income and stage of life, and it affects what they do and spend their money on. The older millennials will spend on family type categories or stress needs." She adds, "A lot of things are happening; you have to know who your consumer is."
For instance, it is important to know that millennials are aspirational and oriented to e-commerce. In fact, over the past 10 years, the growth in internet shopping for healthy and natural products has primarily been driven by millennials, Molyneaux explains. "In 2017, 49 percent of millennials indicated they had shopped for healthy and natural products on the internet in the past three months."
When asked the same question in 2007, only 17 percent of millennials had the same answer. Over a 10-year period, this group saw 190 percent growth in how they shop online. "When you think about that, here we have another generation bigger than the boomers that we need to pay attention to," Molyneaux says. "They have grown up on the internet, e-commerce and social."
By comparison, 38 percent of Gen Xers and 30 percent of boomers said they had shopped for healthy and natural products over the past three months. Gen X shoppers saw 91 percent growth from the 20 percent reported for them in 2007, while Boomers saw just 24 percent growth over 2007, when 24 percent of them reported shopping the health and wellness category over the past three months.
Being comfortable online makes millennials great online searchers. They are comfortable searching for better prices and comparison shopping. Yet, says Molyneaux, they are not as knowledgeable in the health and wellness space as the boomers, who pushed the natural product movement and started it.
With this in mind, she adds, "In a lot of cases, as we look at who made the purchases of any product category within healthy and organic, we see boomers still spending more. There may be fewer of them buying, but they are spending more. We need to pay attention to that, too."
Another way to look at consumers…
While millennials certainly are the generation to keep an eye on, NMI has another way to break down the value of consumers in the healthy products space in order to capture cross-sections of consumers based on values, not just age.
Out of five shopping profiles, the Eat, Drink & Be Merry group of consumers consists of 17 percent of shoppers. They are not motivated by health and therefore don't need to be given a lot of attention.

But there are opportunities with the Fence Sitters, who make up 23 percent of shoppers. These are the health strivers who don't always stay on track but have the "want to be healthy" mentality.
Next, the Magic Bullet crowd makes up 20 percent of shoppers, and they have a lower commitment to a healthy lifestyle while also wanting quick, easy solutions. 
The Food Actives, who make up 14 percent of consumers, represent the mainstream healthy crowd and are self-directed in their pursuit of better health.
At the top of the pyramid are the early adopters, the Well Beings, who are the most health proactive and account for 26 percent of healthy product shoppers. The Well Beings spend more than any other group on products in the natural channel.
Yet, while millennials make up 49 percent of Well Beings, baby boomers, who make up 34 percent of Well Beings, spend more in the category. "Almost half of the Well Beings are millennials, and we have known them to be aspirational, but they don't always spend on what they are aspiring to do," says Molyneaux.
Well Beings comprise value-minded consumers helping to drive natural products sales online—one-third of all internet shoppers for healthy and natural products are Well Beings. Online they look for new self-care methods to prolong their health and vitality; they look for new products, and in doing so they influence family and friends on how to live a healthier lifestyle. The Well Beings are more brand loyal and not swayed as much by price, whereas just over half of Fence Sitters, for instance, will still buy whatever is the lowest price. Well Beings can help drive in-store sales, too.
Referring to Well Beings as the leader group, Molyneaux says, "If you can get to know the leader group, they are always looking for new self-care methods, they are early adopters, they are loyal to brands they buy and they are not price sensitive. When you get them in and have used transparency and knowledge to attract them and they know who you are, they are more likely to buy and buy repeatedly and talk about you and your knowledge. That is how you bring more people in."
In other words, the Well Beings are the early adopters who can help to sway the Fence Sitters and the Magic Bullet types to make more natural product purchases.
So, where to start?
First, if small retailers don't have an online presence, they need to get one, Molyneaux says. "No matter what size retailer you are, you must have an online presence. Do it on your own, with a consultant or in partnership with a distributor or brands. It may sound like I am preaching to the choir, but there are a lot of independent retailers who think that they can't." But they can and they should, she says.
This is not to replace brick and mortar, but to exist in addition to. Brick and mortar still accounts for 85 percent of retail revenue. "Brick and mortar is not going away, it is transforming and there is opportunity to take advantage of different channels no matter who you are," explains Molyneaux.
By combining an online presence with brick and mortar, there is opportunity for much faster conversion of sales. Think of the recent purchase of Whole Foods Market by Amazon or the internet eyewear company Warby Parker, which recently opened up showrooms. "At Warby Parker showrooms, there is no inventory, so you can just try on frames, yet order online," she explains. But with the showrooms they are allowing for an easier sale. "There is a faster conversion in the store because of the online presence."
Online can help the sale begin before someone even steps into the store. "Online and mobile shopping can help all consumers and retailers," Molyneaux says. "It's an easy way to communicate about benefits and ingredients, and to offer a deal. There are lots of ways to make your consumer happy and offer things for them to think about."
Ultimately, she says it's about connecting with your customers. "How do I market myself as a store and create an experience in my store no matter what size it is? It can be very educational or pass on knowledge through nutritional counseling or a visual experience itself. It's really more about how can I connect with my customers and what are all of my options to connect with them," she explains. A website is yet another way to connect.
Having a presence in both is also a way to balance out the shortcomings of brick and mortar or online. For instance, the cons that consumers see in shopping at a traditional brick and mortar store include the inconvenience of traveling to a store, parking issues, poor customer service, prices possibly being higher, store hours not being what they need, poor selection of natural or organic products, and not finding the items they need.
Conversely, the challenges of shopping online that consumers dislike include not being able to physically see the item, having to pay for delivery/shipping, waiting for delivery, having to return the item if it is not right, not wanting to have packages left at the doo,r and no easy way to have perishables delivered.
In addressing the cons, Molyneaux points out that opportunities present themselves for each type of channel. For instance, perishable items are difficult to do online and deliver fresh. Therefore, she says, you may not be able to do something about the inconvenience of travel to a store, but brick and mortar can capitalize on selling "fresh."
Fresh can be fresh flowers, fresh food, fresh produce. You can use "fresh" to get customers back in the store to buy other products, Molyneaux says. Focusing on fresh in-store is where natural products consumers say they will increase their spending in the next year or two. Fresh is the only area that consumers say they will buy more at a natural foods store than online. While online sales are expected to grow in natural organic pet food, personal care and eco-friendly household products, consumers report almost equal interest in shopping online or in-store for fortified/functional foods and packaged foods. With this, the category that Molyneaux says gives her pause for concern is the fact that 20 percent of consumers say they will increase their purchases of vitamins and minerals online and only 12 percent will look to buy from a natural products store in the next few years.
Dietary supplements have traditionally been an area to draw customers to natural products stores. Turning back to Molyneaux's comment about millennials not being as educated about natural products as baby boomers, she notes that retailers should see this as an opportunity to up their game in customer service and education or to really speak to the interests of millennials and Well Beings. You can increase your "fresh" offerings and up your education programs, but you can also think outside the box. Online can't offer the experience that stores can.
"If millennials are into health, do you have a running club that meets at your store, or a walking group? Help bring people in and create community. Do you have kid-friendly programs to attract young families? Do you have an in-store newsletter with quick easy recipes to attract the Magic Bullets?" If you provide enough variety, Molyneaux says, you can actually attract all four of the top consumer groups, not just the Well Beings. But Molyneaux adds, if 50 percent of Well Beings are millennials, and they are ages 20 to 40, you have to think, "What am I doing with those groups and how do I bring them in and educate them more to the brands I would recommend?" This, she says, involves personnel thinking differently and not just ringing up a sale. It's about being a trustworthy, knowledgeable resource. "There is so much more opportunity when you make it about relationships," she says.
Or, it's another reason to use a store website to offer education and promotions to drive customers to your store and keep them within the natural products channel.
Subscribe and receive the latest updates on trends, data, events and more.
Join 57,000+ members of the natural products community.
You May Also Like
---