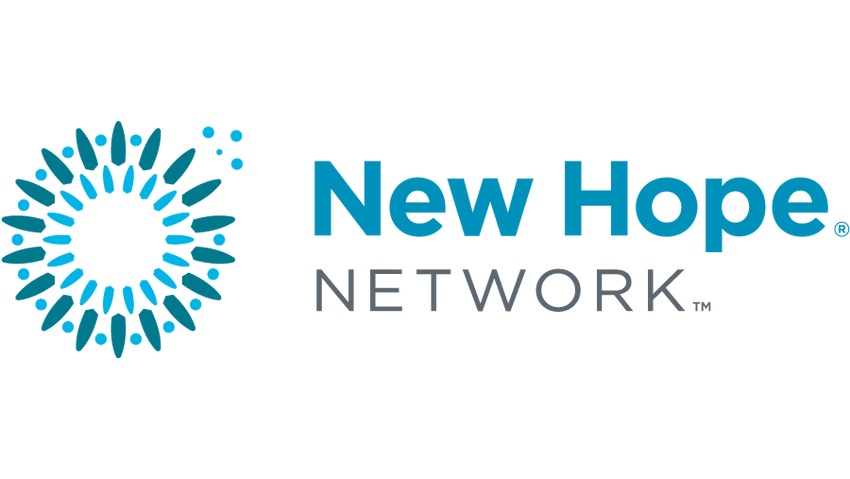 Innovating in the east
Even though New York City is a hot spot for new food companies to gain traction, brands are innovating with ready-to-go options for busy lives all along the Eastern seaboard.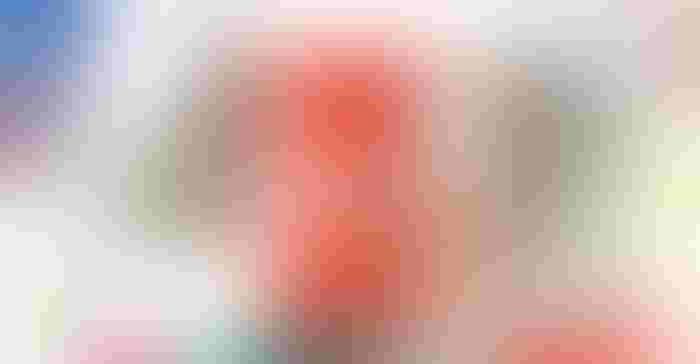 Smiling Hara Tempeh Soy-Free Smoked Salt and Pepper Hempeh
Ideal for vegetarians who eschew soy, this Asheville, North Carolina-based brand's "hempeh" is sure to please. With 22 grams of protein per serving, this delicious gluten-free meat alternative is made with fermented peanuts, hempseeds and brown rice flour and seasoned with smoked sea salt and black pepper. This hearty hempeh cutlet can be treated like a steak—brush with oil and grill or bake, or slice and add to stir-fries. SRP: $5.99
True Made Foods Vegetable Ketchup
Traditional ketchup ranks low on the nutrition scale. Sure, it contains tomatoes, but most brands pack in refined sugars. To deliver a healthier sauce, this Washington, D.C.-based brand incorporates vegetables such as butternut squash, carrots and spinach into tomato puree. This low-sugar condiment pairs well with grilled cheese, burgers or sweet potato fries. Also available in veggie-filled BBQ Sauce and Veracha Hot Sauce. SRP: $5.99
New Pop Skinless Popcorn Hot and Sweet
The folks behind this New York–based brand retooled everyone's favorite movie theater nosh by omitting the crunchy skin that gets stuck between teeth. Popped with high-pressure technology, these slightly sweet corn kernels have zero oil, butter or salt and only 32 calories per serving. The Hot and Sweet flavor is made with just three ingredients: corn, red chili peppers and raw organic cane sugar. Other flavors include Original and Sweet Cinnamon. SRP: $2.99 to $3.29
Fawen Drinkable Soup Sweet Potato & Red Lentil
Disclosure: Fawen's new organic ready-to-drink soups haven't been through an accelerator program, but we love the innovation (and flavor!). This version is a delightful beta-carotene-packed blend of sweet potatoes, onions, red lentils, coconut water, coconut milk, lemon juice, apple cider vinegar, ginger root and ground turmeric. Each serving delivers just 220 mg of sodium, relatively low for the drinkable soup category. SRP: $6.99
Molli True Mexican Flavors Veracruz Cooking Sauce
Molli True's beautiful authentic cooking sauces are inspired by cities in Mexico. This bright red beauty, emblematic of the port city of Veracruz, is a sweet-spicy blend of tomatoes, onions, green olives, salt, garlic and the robustly flavored smoked Morita peppers. Suggest Veracruz for authentic fish dishes—just simmer and serve over rice. Also available in delectable flavors that nod to cuisines from Mexico City, Morelos, Acapulco and more. SRP: $8.99
Building from center
The Midwest isn't necessarily renowned for healthy food originality. But natural brands spanning from Austin to Chicago are dishing up special diet-friendly snacks, beverages and even baby food.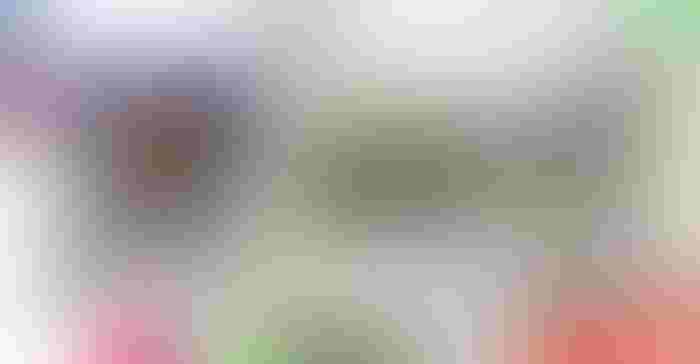 Siete Foods Cassava & Chia
Finally! A grain-free, gluten-free tortilla that has the taste, pliability and puffiness of a traditional wheat-based tortilla. Made with care from a Mexican-American family in South Texas, these refrigerated tortillas showcase simple, pronounceable ingredients: cassava flour, coconut flour, chia seeds, coconut oil, avocado oil, apple cider vinegar and sea salt—that's it! They're a little pricey but totally worth it. SRP: $8.99
Pure Spoon Creamy Avocado and Apples
This cold-pasteurized baby food brand wins for simplicity and cleanliness of ingredients. Just USDA Organic apples, avocados, grape juice and lemon juice are inside this refrigerated puree. Pure Spoon's products are an antidote to the yearlong shelf-life of conventional baby food brands that contain preservatives. Pure Spoon doesn't even include citric acid or ascorbic acid in their products. SRP: $2.69 to $2.99
Austin Eastciders Hopped Cider
This Texas company chooses tart, bittersweet apples from Europe and Washington to impart a dry flavor (not supersweet like most ciders), making this beverage more palatable to beer drinkers. This version is  infused with hops to coax out hard apple cider's bitter notes. At 5 percent alcohol, this drink is for retailers in states with flexible alcohol merchandising laws. Also available in Texas Honey, Original and Pineapple flavors. SRP: $8.50 per 6-pack
Binnie's Coconut Butter Dark Chocolate & Sea Salt
For nut-free children and adults, Binnie's chocolaty coconut butter is an awesome answer. Suggest a smear of this concoction of organic shredded coconut, extra-virgin coconut oil, agave nectar and cacao powder on toast, pancakes or apple slices. Binnie's hasn't been involved in a food accelerator, but the company first garnered local Colorado interest via farmers markets before expanding distribution. SRP: $12.99
TeaSquares Acai Blueberry
Based in Chicago, this new snack company blends wholesome ingredients (almonds, pumpkin seeds, blueberries, coconut oil, millet) with one very unique add-in: tea powder! Available in several flavors that use either matcha or black tea powder, TeaSquares are designed to sate hunger at the office, before the gym or when folks just don't have time for a bowl of cereal in the morning. SRP: $6.99
Growing west
Long hailed as the place for out-of-the-box thinkers, the West and Mountains are pioneering natural food brands that win in health, flavor and super-clean ingredients.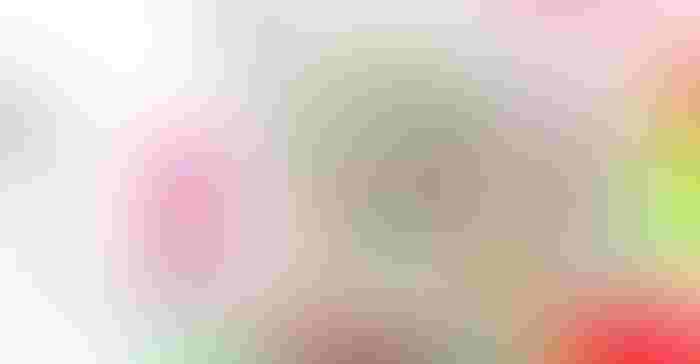 Skinny Dipped Almonds Dark Chocolate Cocoa
Most chocolate-covered almonds have way more chocolate than nut, making them more candy than healthy snack. Not so with these lightly coated almonds from SkinnyDipped. Also available in Dark Chocolate Raspberry and Dark Chocolate Espresso, these decadent Non-GMO Project Verified snacks are sweetened only with organic maple sugar. Each 1.5-ounce serving contains a very reasonable 6 grams of sugar, 5 grams of fiber and 7 grams of protein. SRP: $3.29
Good Culture Organic Cottage Cheese Strawberry Chia
Involved with 301 Inc., the venture capital and business arm of General Mills, this Irvine, California-based brand takes cottage cheese, a staple often containing fillers and stabilizers, and turns it totally natural. We're talking USDA Organic ingredients including skim and whole milk, cream, strawberries, cane sugar and chia seeds plus live active cultures. The result is a healthy snack with a whopping 17 grams of protein and just 5 grams of fat. SRP: $2.49
Smashmallow Cinnamon Churro
Take the much-adored campsite dessert into the gourmet realm with these beautiful marshmallows, made with organic cane sugar and natural flavors. At just 80 calories for four 'mallows, these squishy treats can supercharge desserts of all ilk. We particularly love Cinnamon Churro, coated with a street food–style dusting of cinnamon and sugar to provide a slight crunch and a ton of flavor. SRP: $3.99
Spicy Mo's Spicy Smoked Gouda Dip
This dip from Los Angeles-based Spicy Mo's is a masterful blend of smoked gouda, home-made mayonnaise, rich cream cheese, and super-hot, locally sourced habanero peppers, green onions and cilantro. Spicy Mo's is involved with L.A. Prep, a community kitchen with a network of more than 50 food businesses that work in the same building to foster healthy food and healthy growth in partnership with Food Centricity, a business accelerator. SRP: $7.99
Wonder Fuel Coconut Oil MCT Superdrink With Cold-Brewed Mocha
Packed with medium-chain triglycerides (MCTs to the cool kids), this functional beverage contains a slew of healthful organic ingredients, including coconut water as a base, coconut cream, fair-trade coffee extract, acacia for fiber, cocoa, vanilla and cinnamon. With 90 mg of caffeine, 9 grams fat and 140 calories, this unique dairy-free beverage is a Bulletproof dream. SRP: $5.39
Save
Save
Subscribe and receive the latest updates on trends, data, events and more.
Join 57,000+ members of the natural products community.
You May Also Like
---