Home-care products come clean
Home-care products come clean
Consumers seek convenience, sustainability in cleaning category.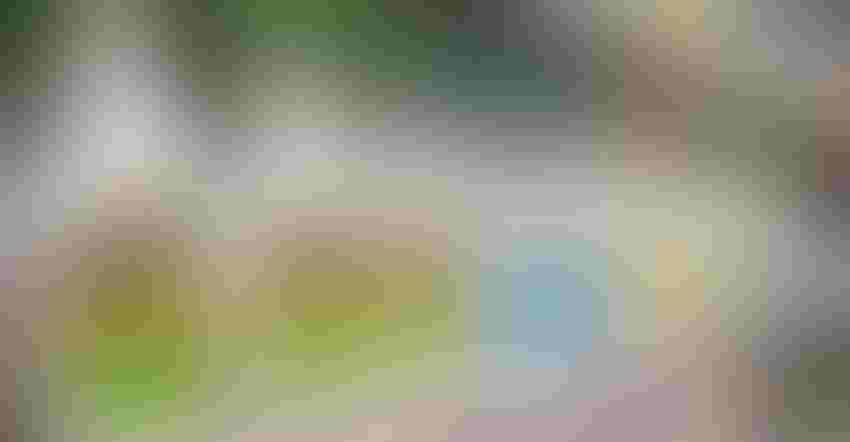 Like their counterparts in the food categories, cleaning products are undergoing a metamorphosis brought on by the pressures of consumer interest in sustainability, health and convenience.
The same shopper who's buying a free-range rotisserie chicken raised without antibiotics because it checks all those boxes might also be looking for cleaning solutions that make their lives easier, and at the same time offer added benefits for their health and the environment.
"Because of increased awareness of environmental issues, the use of environmentally conscious cleaning products is a growing trend among families," said Mark Mechelse, VP of insights and communications at the Global Market Development Center, based In Colorado Springs, Colorado. "To that end, cleaning-supply manufacturers are increasing innovation of chemical-free products and highlighting eco-friendliness in their branding by calling attention to any plant-based, certified organic, all-natural, nontoxic, hypoallergenic or synthetic-free ingredients."
Brian Sansoni, senior VP of communications, outreach and membership at the American Cleaning Institute, Washington, D.C., said that in addition to focusing on cleaner and greener products, manufacturers also have been focused on innovations around convenience, such as unit-dose laundry detergents and toilet bowl cleaners featuring disposable scrub pads that detach from the wand.
"It's a competitive category, and companies are looking for that edge either through their own innovations, collaborations or acquisitions," he said.
The cleaning-products category overall has shown modest growth in recent years. According to Nielsen, sales of household cleaners and supply items have seen four-year compound annual growth (CAGR) of 1.2% in dollar sales across all retail outlets, including convenience stores. Sales in the 52-week span through March 30 totaled about $7.56 billion. The laundry-care category, which is measured separately from household cleaners, had a CAGR of 2.1% during the past four years, and generated sales of $12.38 billion in the latest 52-week span.
Green cleaning
The trend toward natural cleaning products plays right into the hands of retailers such as Lakewood, Colo.-based Natural Grocers by Vitamin Cottage, which adheres to strict criteria around all of the products it carries, including home-care items.
"Natural Grocers only carries the simplest cleaners with the fewest ingredients possible," said Shaun Foy, category manager, Natural Grocers. "We believe in transparent, full-disclosure labeling. We do not carry artificial fragrances or colors and always look to source the safest cleaning ingredients available."
He said the company references the latest scientific research around cleaning items and relies on literature from groups such as the Environmental Working Group (EWG) to help it curate its 12- to 16-foot cleaning products assortment.
In addition, Natural Grocers strives to offer items that minimize packaging and maximize energy savings. These include items such as dryer balls that can be reused and cut drying time, and concentrated cleaners that last longer and take less resources to package and ship.
Natural Grocers also said it has seen renewed interest in old-fashioned cleaners such as washing sodas and vinegar-based cleaners. The retailer also carries essential oils, vinegars and castile soaps for customers who want to make their own cleaners, along with books that offer guidance.
Conventional retailers, meanwhile, have been expanding their own green private label cleaning-product assortments.
Minneapolis-based Target, for example, in April introduced a new home essentials brand, Everspring, which complies with the retailer's new "Target Clean" standard. In the cleaning-products category, that means the items lack certain chemical ingredients, including phthalates, sodium laureth sulfate, propyl-paraben and butyl-paraben.
Target created graphic icons for the front of the products' packaging to make it easy for customers to determine certain attributes. The 30-plus color-coded icons include statements such as "No Formaldehyde-Donating Preservatives," "Made Without Parabens" and "100% Natural Fragrance," among others.
The Everspring assortment is being merchandised in the respective aisles where their conventional counterparts are displayed, and within the "Target Clean" section of those aisles.
Merchandising cleaning product
Consumers are seeking cleaning-product solutions consisting of multiple products that work together, said Mechelse of GMDC.
"To drive more foot traffic to the cleaning-supply aisle, consider grouping products as a complete solution set by occasion—such as allergy relief and spring cleaning—rather than by type," he suggested.
In fact, seasonality is another area where cleaning products share similarities with their food counterparts, and it presents merchandising and promotional opportunities for retailers. While many retailers roll out spring-cleaning promotions every year, other occasions and events also lend themselves to cleaning-products promotions, said ACI's Sansoni. These include back-to-school, cold and flu season, holiday entertaining and summer outdoor living.
He suggested combining displays of cleaning solutions and related products on endcaps, such as grouping disinfectant wipes, hand sanitizers and hand soaps for flu season, for example.
"You want seasonal cleaning to be front and center," he said. "Tie it all together and make it instinctive for the shopper."
Gadgets, accessories in the spotlight
While cleaning-product manufacturers have been working to make their products healthier and more environmentally friendly, the devices that are sold alongside the detergents and cleansers have also been undergoing some innovation.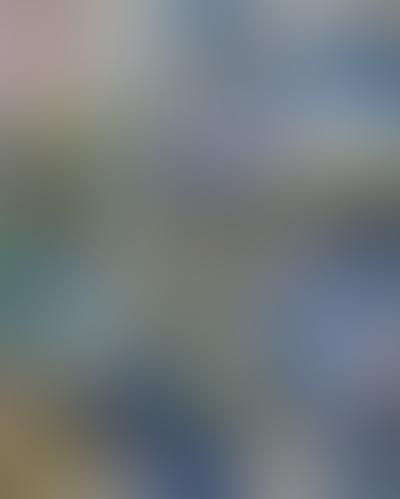 Naomi Sleeper, VP of continuous improvement and strategic initiatives, Imperial Distributors, said suppliers are taking steps to make their cleaning gadgets more eco-friendly by using sustainable materials such as bamboo and adopting more sustainable manufacturing processes.
Among other trends Sleeper identified:
• The growing popularity of reusable straws and water bottles is spurring the creation of new cleaning gadgets for those items, she said.
• Products that can be used to clean hardwood floors have seen increased interest from consumers as more households feature such floorings.
• Manufacturers are expanding their offerings to reach high- and low-end consumers with different price points.
• Products that offer ergonomic, health or convenience benefits can command higher price points. Some of the high-end products, Sleeper noted, aren't necessarily more sustainable, but may offer other benefits, such as the sanitary/health benefits of toilet bowl cleaner wands with pop-off disposable scrub pads. "Those are considered more hygienic, and you might pay more for that," she said. "Those kinds of things are increasing in sales, and they are aligned with this healthy living trend."

This piece originally appeared on Supermarket News, a New Hope Network sister website. Visit the site for more grocery trends and insights.
Subscribe and receive the latest updates on trends, data, events and more.
Join 57,000+ members of the natural products community.
You May Also Like
---