What's next for sustainable single-use packaging?
What's next for sustainable single-use packaging?
Here, the co-founder of upcycled brand ReGrained dives into the regulatory and scientific developments from over the past year that are shaping the future of sustainable packaging.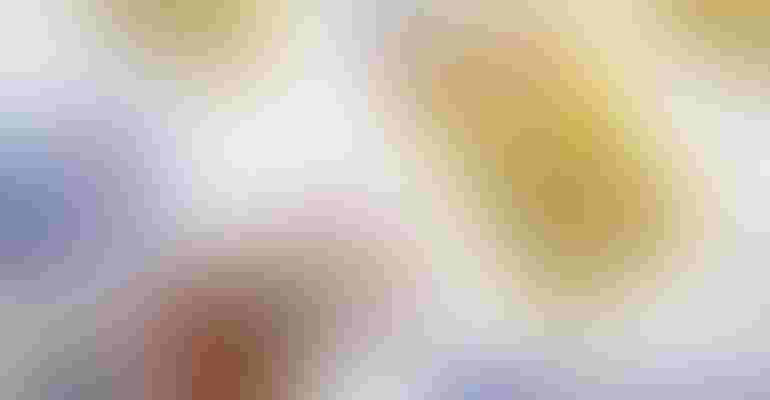 In lieu of being able to update our community at Natural Products Expo West's Climate Day this year, we thought it would be helpful to share developments on our packaging journey to a wider, albeit virtual, audience here. 
In February of 2019 ReGrained struggled with a major decision. Due to the massive field failure experienced when deploying our first to market compostable films, we announced that we would be transitioning temporarily to conventional plastic packaging. We expressed a goal to deploy a viable solution for flexible films (think bar wrappers, chip bags) within a year, and we were optimistic. Despite our active and costly efforts to find, develop and trial new materials, we failed against that year-long metric. However, that failure opened many doors.
We used our experience to spark a robust dialogue about the need for greater collaboration within the industry. We broadcasted a clear call to action to a growing chorus of the climate concerned. I amplified this message in keynotes, panels, podcasts, articles and interviews. Other brand leaders reached out for honest discussions and have since joined the OSC2 Packaging Collaborative with us. OSC2 members are "all in" and together–we are the lifeblood of the sustainable packaging movement.
As Jeanne Cloutier of Elk Packaging and OSC2, succinctly put it in a recent exchange: "Nobody has the answer yet. We are all taking risks to fill in the many blanks in the process of transitioning to compostable packaging. Each brand's combinations for formats and product is unique to them, so each case is actually different. We can draw a lot of lessons out of the sheer variety of experience within the collaborative." One way we are sharing knowledge non-competitively is the ongoing Redefining Flexible Films Innovation Workshop spearheaded by fellow OSC2 member, Rainchild Design.
As for ReGrained, we know that communication is key and that informed trade partners are more likely to become allies. By and large, the retail response to our inventory changeover plan was overwhelmingly positive. We do not take the significance of this lightly and are extremely grateful for the support.
Without our mission-aligned buying partners at retailers such as Whole Foods, Sprouts, Lucky/SaveMart, Raley's and independents such as Rainbow, Berkeley Bowl that more literally "bought into" our Zero Waste vision, we would likely be navigating troubled waters. These individuals and companies supported our efforts to swap out the product at the store level and cut us a lot of slack for trying to do the right thing. 
On a technical front, this year was spent testing combinations of cellulose-based flexible films and bio-based sealants. We found that what works in closed trial settings at the manufacturer sometimes fails to pass in the lab and, to date, always fails when real world conditions are replicated.
For us, the biggest issues have arisen when the product is exposed between the ambient environments of the warehouse and retailer in the hot or humid temperatures in the distribution trucks before. The integrity of the moisture barrier remains the biggest hurdle—the product dries out. Thus, the films have not yet proven themselves to be technically viable for bars.
That being said, there are some exciting new high-barrier clear sealant materials that our partners have in development. This element of the packaging construction in particular has been a gaping hole in the market. Success is highly product specific, and existing technologies are sufficient for products with lower moisture levels. For example, Alter Eco has successfully commercialized compostable wrappers for their truffles and Numi has just recently transitioned all of their teabags to compostable materials. 
While there have been some exciting material science "breakthroughs" trumpeted in the media, our collaborative's innovation process prioritizes commercial viability. The philosophical strategy we employ is to support the development of existing commercialized materials rather than focusing solely on experimental films, which shortens the learning curve and offers more solid science as an inception point.
As such, we start with pre-certified, or nearly certified compostable components from BPI or European certifiers. We then match current performance criteria to the packaging requirements and performance metrics of the legacy packaging and make laminations for testing to ensure compliance and performance standards are met.
When reflecting on sustainable packaging progress for the year, we would be remiss to omit the regulatory environment within which we labor. Most notably, in March of 2019 the State of Washington passed a bill that restricts marketing the degradability of products like sustainable films.
What this means basically is that if a brand is going to state "compostable" on its package, it must be certified and have the appropriate logo on the item. Failure to do so is actionable, as "it is the intent of the legislature to authorize the state's attorney general and local governments to pursue false or misleading environmental claims and "greenwashing" for plastic products claiming to be 'compostable' or 'biodegradable' when in fact they are not."
This regulation is designed to weed out the bad actors and help municipal waste facilities easily identify compliant material against the imposters–important stuff! California has drafted a similar law and it is scheduled to go into effect in 2021. In the language, however, there are challenges that might inadvertently act as an impediment to progress. These are all items that we are addressing as a collaborative.
When looking ahead, Executive Director and Co-Founder of OSC2 Lara Dickinson emphasizes the need to continue building the industry field by expanding awareness on the state of compostables, as well as making incremental progress by way of wider implementation.
"To date we've been fortunate to have a very committed group of leaders, like Dan and the ReGrained team, that maintain a personal commitment to eliminating petroleum-based, single-use plastics. They've been ahead of the technological curve for some time now, but we're seeing a shift. Material and manufacturing process refinements are helping us catch up. It's our task to continue sharing these learnings with the industry, as well as engaging and then supporting companies that are willing to wade into the waters of uncertainty with us. In time, and with intention, we will persevere."
At ReGrained, sustainable packaging is core to our mission to do better with less and mitigate our waste contribution. As we scale we recognize that we must continue on our intentional path and have "slowed down to speed up."
Keep following along because one way or another we WILL solve this together. We have to. We can. We are!
Have some big ideas or thoughts to share related to the natural products industry? We'd love to hear and publish your opinions in the newhope.com IdeaXchange. Contact the editor at [email protected] for more information.
Subscribe and receive the latest updates on trends, data, events and more.
Join 57,000+ members of the natural products community.
You May Also Like
---