20 takeaways from State of the U.S. Natural and Organic Industry at Natural Products Expo West Virtual Week
20 takeaways from State of the U.S. Natural and Organic Industry at Natural Products Expo West Virtual Week
Understand what's important in natural product trends, backed by market data, resources and expert analysis.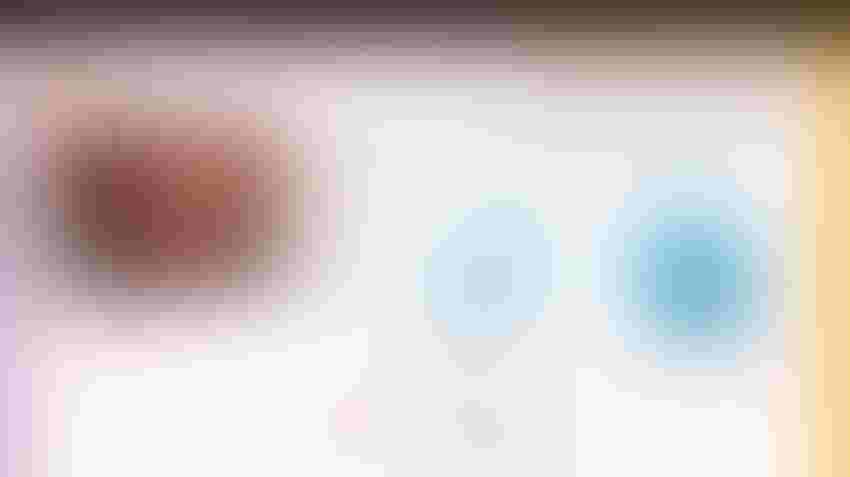 As consumers embrace the "food is medicine" trend, a surging consumer interest in health and wellness products and healthier food and beverage choices fueled historic growth in the natural and organic products industry.
At Natural Products Expo West Virtual Week's State of the U.S. Natural and Organic Industry session, experts shared data and advice to help retailers, brands and investors better understand how the natural and organic products industry is growing and changing.
After a year of struggle, there is a lot to celebrate despite the challenging times, says Carlotta Mast, Senior Vice President and Market Leader of New Hope Network.
Last year was a record year for the U.S. natural and organic products industry which grew 12.7% across all sales channels to reach $259 billion in 2020, according to Nutrition Business Journal (NBJ).
"We're on pace to surpass $300 billion by 2023," Mast said. "And last year's nearly 13% expansion was up 5.1% growth in 2019. So it was a stellar year for the industry."
This happened despite last year's "buy whatever you can" panic shopping by consumers as COVID-19 fueled a surge in all food and beverage sales.
With food and beverages making up 70% of industry sales, NBJ found natural, organic and functional food and beverages sales jumped by 13$ to $186 billion in 2020, led by pantry staples, frozen foods, meat, poultry and fish as well as plant-based meat and dairy alternatives as more people cooked from home.
From avoiding alcohol and caffeine, to cooking more at home, people leaned into health and sourcing healthier solutions.
"This is long overdue," said Jeremiah McElwee, Chief Marketing Officer, Thrive Market. 
In a show that organic foods and beverages have gone mainstream, U.S. organic foods and beverages grew by an estimated 13% to $47.9 billion dollars, Mast said.
"We anticipate conventional food and beverage sales growth continue to lag significantly behind natural, organic and functional once we are out of the pandemic and retailers large and small continue to make more space for our industries and products," Mast says.
That means retailers and natural product brands need to educate their shoppers about nutrient dense and functional foods as they adopt and focus on "maintainable diets" where convenience is priority while eating healthy, said Kathryn Peters, Executive Vice President, SPINS.
Customers are expecting more from what they buy, she said. That might be because of a limited budget or health and nutrition considerations, but consumers want a nutritional benefit.
Peter's advice: Evaluate and personalize promotional efforts as restaurants fight back. Prepare to measure and course correct as the industry navigates the change.
Here are other trends and insider tips for the natural and organic products industry.

1. Diversity, inclusion and sustainability are more important than ever
One of the most important social issues is diversity, equity and inclusion. That's why the J.E.D.I Collaborative was created as a platform for companies to address justice, equity, diversity and inclusion in food and agriculture.
"As consumers demand transparency about the products they purchase, the people behind the company are just as important to them as the ingredients," said Rachelle Radcliffe, Director, Brand Development KeHE Distributors.
Many emerging brands usually struggle with how fast they can launch. That's why KeHE created its Elevate, a two-year emerging brands program, in 2020. It's designed to be small and intimate, not exceeding 200 suppliers to help alleviate the barriers to entry, Radcliffe said.
The program is intended to be an extension of the brand team, provide advice, assist with strategic planning, allowing program participants to connect with KeHE's network to help alleviate barriers that reach their marketplace potential. Last year, KeHE on-boarded 900 new suppliers and 18,000 new items.
"Consumers want to support those who have traditionally had some roadblocks thrown in their way," Peters said. "It's also good business to build awareness and support diversity and inclusion that really builds the success of these brands."
2. Natural wellness products are seeing continued growth.
Natural wellness products continue to lead growth, including over the last year, Peters said. In the markets where SPINS tracks point of sales, it's over $187 billion market that's growing at about 12.5%, she said.
"This isn't a quick trend but a foundational macro shift over years," Peters said. "The pandemic only further accelerated it."
Mission- and community-minded retailers are experiencing the strongest sales growth. Natural products have been outpacing all product growth, Peters said.
"Natural or clean products are about $1 out of every $10 being spent," Peters said.
In 2020, the natural living category, grew 9.5% to $24 billion, Mast says, driven by sales of household cleaning products up 20% last year, along with pet care products up 12% and personal care up 6.5%.
3. Consumers expect their food and companies to do more.
"Consumers are recognizing food can be medicine," Peters said. "They are looking for their food to do more for them."
Many want a "good-for-all" approach with more organic and plant-based products, especially after a year marked by a global health crisis focused on improving individual healthy. That includes better business practices such as responsible sourcing and multi-stakeholder business models.
Instead of just selling a product, these companies are being a "force for better" with better health, better outcomes for humans, animals and the environment, Mast said.
Consumers increasingly feel that brands need to take care of their employees, even during tough times. That bodes well for certified B Corporations. According to SPINS data, "90% of consumers said it's important to them that brands take care of their employees and treat them well even in tough times."
4. Functional ingredients that support immune health.
There's a growing interest in brain health, eye health, digestive health, healing diets, healthy fats and immunity.
Consumer sales of functional foods and beverages grew 9.4% to nearly $78 billion in 2020, as people continued to embrace the "food as medicine" trend, expecting more from their food and beverage products, Mast said.
The winners: functional ingredients that support immune health such as mushrooms and ingredients to support the body's stress response such as nootropics, adaptogens, collagen and healthy fats.
SPINS found many people are seeking out ingredients like elderberry, which saw $283 million in sales volume and a 10% year-over-year growth, followed by collagen products with $275 million in sales volume and 36% growth, and medium-chain triglycerides (MCTs), fats which did $167 million in sales volume and saw 33% year-over-year growth. 
Others on the list: Cider vinegar supplements, Ashwagandha, moringa, mushrooms—specifically cordyceps, and camu camu.
5. Dietary supplement sales jumped by 14% to $56 billion.
As consumers prioritized health and wellness, dietary supplements saw a sharp increase in consumer demand.
Fueled by the immunity category, consumer sales of supplements jumped by 14% to hit $56 billion, according to NBJ estimates. Supplement sales were $3 billion greater in 2020 compared to pre-COVID estimates.
That's the highest growth rate for supplements since 1997 when it was a $14 billion category in annual consumer sales, Mast said.
The focus: multivitamins, vitamins C and D, combination herbal formulas, probiotics and prebiotics, as well as sleep and mood-focused supplements.
6. Downward trends.
Packaged and prepared foods suffered last year as fewer people opted for grab-and-go offerings, along with deodorant and makeup.
Sales in hemp CBD supplement sales shifted downward last year by 6%, representing a major turn of events from double digit sales in 2019.  
"Stalled product launches, a decrease in consumer buying and a change in consumer perceptions around efficacy, all contributed to a rough year for CBD in 2020, Mast said.
7. Don't discount brick-and-mortar retail.
Last year, consumers flocked online to purchase. This drove e-commerce sales of natural and organic offerings up 58% to $16.5 billion last year.
Mass market channel drove an estimated 59% of sales, with sales in this channel growing 10.6% to $151 billion, Mast said.
The natural and specialty channel grew at a slower rate of 6.7% to reach just over $60 billion in sales last year.
"Although total natural and organic e-commerce sales are set to double between 2018 and 2023, consumers are expected to predominantly shop brick-and-mortar retail for natural and organic products for this foreseeable future," Mast said.
8. Products absent of key ingredients.
Last year, the connection between diet, a strong body and healthy immune system became more obvious.
Many people have felt less healthy and gained weight in the past year, Peters said.
Shoppers are choosing natural products with fewer additives, less refined sugars and absence of certain inflammatory agents like grains, beans and dairy for paleo diets and low or no sugar and few carbohydrates for keto diets.
Delivering against the absence of key ingredients such as sugar or heritage ingredients is important.
Create convenience where there hasn't been by supporting specialized diets or adding nutrition in place of home hacks, Mast said.
9. Personalize the consumer experience.
Thrive Market, an e-commerce mission-driven retailer, is building the first membership model to have natural products delivered to your door. After opening in 2014, it hit the million-member mark and became a certified B Corporation in 2020, making it the largest grocery to have that status, says Jeremiah McElwee, Chief Marketing Officer, Thrive Market.
The platform is built around allowing members to sort by over 90 values, which helps consumers quickly personalize their experience and shop specialized diets. Many are switching to whole foods, cleaner products, avoiding alcohol and caffeine and drinking water to feel better, McElwee says.
Being in the digital age means there's more information and transparency that was lacking in the industry even five years ago, says McElwee, about Thrive Market which raised $1.5 million for COVID-19 relief to give grocery stipends.
That means consumers know what is being done and what isn't.
10. Investing in ESG funds is up 10x in two years.
Investment in ESG – environmental, social, governance funds—into mutual funds, private equity and early stage investment funds is up 10x in the past two years, said Nick McCoy, co-founder and managing director, Whipstitch Capital.
During COVID-19, most investments came in the form of $5 million or less, McCoy said. Many newer ESG funds or larger funds with the ESG component are targeting more money toward ESG-focused investment funds because they've outperforming the broader market on the S&P 500 over the past seven years and people are taking notice, McCoy said.
"That's a double benefit for the natural foods industry, McCoy said, because funds are increasing and performing well and there's more resources for innovation thanks to ESG.
11. Investments are the great source of capital for sustainability and J.E.D.I.
Investments are the best source of capital, McCoy said. "There are so many efforts underway to improve and further J.E.D.I. and sustainability," he says. "It's encouraging that we see public funds and private funds going out to support businesses that way."
To get more money in quicker, he says, "we have to look at the size of the prize."
For example, Massachusetts has voluntary pay of a higher tax rate. It's done by 1,200 people a year to the tune of $250,000 a year, or 3.6 cents a person, McCoy says. "Not a big size of the prize for voluntary taxes," he says.
McCoy suggests applying that methodology to the $150 trillion in investment dollars in the U.S.
With growth about 4% a year that equates to $18,000 a person, he says.
"That's about a half million dollars a person in investments," McCoy said. "If we can get investment dollars to fund J.E.D.I. and sustainability and other initiatives that both do good and make money, we have a much, much faster rate of change in society."
12. A growing emphasis on multicultural brands, cuisine.
The U.S. population is shifting very quickly. Founders and retailers have an opportunity right now because companies that have international attributes are outperforming those that don't, McCoy said.
"That's important if you think about how brick-and-mortar retailers can evolve," he said.
The fastest-growing international cuisines are mostly nontraditional ones coming from the smallest areas. The top 10 lineup is led by Uruguay, followed by Bolivia, Tunisia, Guatemala, South Africa, Venezuela, Morocco, Ethiopia, Holland and Lebanon.
13. The food Industry has the potential to make the largest impact on climate change.
Why?
"Unfortunately, because we're the largest polluter," McCoy said. "We're responsible as the supply chain for 25% of carbon emissions."
14. Food will become an export to balance U.S. trade deficit.
Currently, U.S. agriculture, food and related industries make up 5.5% of GDP, but that's going to rise to 8.3%, McCoy said.
The U.S. has 11.5% of the arable land of the world, but we're only going to have 4% of the population, McCoy said, when the world population growth will likely top 11 billion people in year 2100.
"Most of that 8.3% GDP is going to be exports, it's going to be food that we're not eating, which will help the current trade deficit from 3.5% today by adding a 5% export excess to balance the U.S. trade deficit, if we sustain our arable land, McCoy said.
15. Preserving arable land is a viable investment.
What is the value of preserving an acre of land? More than many realize, McCoy said.
The U.S. has 900 million arable land acres in this country and only using about 3 million a year. "Every one of those acres is a permanent asset," McCoy said.
Think about the incremental taxes at 17% of GDP, which is a pretty stable amount over time, he said.
Take $1 of money today, he suggests, and take the taxes and returns at a 2% interest rate, which is higher than the average during the past seven years.
"That's worth $35,000 an acre to preserve," McCoy said. "Even if it's off by a factor of three, $10,000 per acre, could be a lot of money to go a long way."
He says the most efficient way to preserve arable land is investing in regenerative agriculture early on.
16. Farmland value is increasing faster than inflation, indicates future scarcity.
"Over the past 15 years, land, buildings and farms in the U.S. Agricultural Census is going up at a much faster than inflation and other things in agriculture," McCoy said. "It's an early indicator of the upcoming scarcity of the farmland."
CPG brands and retailers can create partnerships with the smallest most vulnerable farms—those up to 1,000-2,000 acres. "Those are the ones disappearing the quickest and have the least margin," McCoy said.
That's something Thrive Market has done, McElwee said, to help smaller regenerative organic farms in the U.S. and internationally.
17. Plant-based products are growing at double the overall rate of food and beverage.
This is a multi-year trend that's good for health and the earth. "It's not just a hot thing because we've started cooking at home," Peters said.
Plant-based products are growing double the overall rate of food and beverage, she said.
Look for new product types and innovation with a stronger, more nutritiously dense profile than animal-based counterparts.
"Make sure you're reviewing product assortments in these areas of growth," Peters said. "Design new ways to build awareness and trial to get these products in your shopper households."
18. Find a new hero product by researching Google and Amazon trends.
When COVID-19 hit, Tea Drops, an organic, fair trade, American-made company, doubled down on its direct-to-consumer business. Tuning into customer behavior was key.
"I didn't know if people were going to stop drinking tea altogether or what their behavior was going to be," said Sashee Chandran, founder and CEO, Tea Drops.
Chandran began researching on Google and Amazon for search trends. That's when she realized there was an uptick in people searching for Boba tea or milk teas because people couldn't go to their favorite cafes to get bubble tea.
Less than two months later, Chandra's team created a Boba Tea Box experience after sourcing a supplier.
"It ended up selling like crazy and being our hero product as of 2020," Chandran said." But that was a function of us being able to pivot after really listening to the consumer."
As the world moves into post-COVID-19, Chandran's looking at returning to an omnichannel strategy with retailers, but only if they have some an online presence.
"Even though things are opening up, consumers still want that flexibility to be able to shop online and in-store," Chandran said.
19. Be a "Force for Good" company.
Positively impacting people and the planet means being a "force for good." Finding the right partnership and sourcing makes a difference.
When Chandran visited Sri Lanka, where her father was born on a tea estate, she realized 80% of tea estate workers are women doing most of the manual labor. "And yet they are often paid 30% to 40% less than their male counterparts and can never reach a managerial position," she said.
To combat the problem and still import tea, Chandran opted to only purchase fair trade tea. "Because it ensures the efficacy of how the tea is grown and men and women will be paid the same equitable and livable wage," said Chandran, who used similar principles for purchasing organic-sourced ingredients.
20. Find a partnership that aligns with the company mission.
It's not to green wash, but these are the right decisions for our supply chain and it really resonates with consumers. Paired with relationship with nonprofit partner.
Chandran wanted to make sure Tea Drops had a social-mission component coupled with a sustainable sourced supply chain.
"We saw the water crisis was something we could easily address with our dollars, because without clean water, you don't have access to education, to good hygiene, to opportunity, but you also can't enjoy life's simple pleasures like a cup of tea," she said. "So it felt like a natural fit for us."
Tea Drops partnered with Thirst Project, a nonprofit LA-based startup focused on making clean water accessible, to fundraise for global water projects.
With every box of tea, Tea Drops donates the equivalent of a year's supply of clean water impact over 170,000 individuals build four new water walls in the country of eSwatini in Africa.
That resonated with customers and investors. As a result, Tea Drops raised $5 million in a Series A round of funding.
"We obviously have to deliver on a great product and experience, but the industry and investors took note, "Chandran said. "That's something very few CPG brands, especially diverse founders, get to do."
Subscribe and receive the latest updates on trends, data, events and more.
Join 57,000+ members of the natural products community.
You May Also Like
---