Here's how to tackle the health and beauty category at Natural Products Expo West 2017
Here's how to tackle the health and beauty category at Natural Products Expo West 2017
It's the most beautiful time of the year! Make the most of your show experience with these tips for finding innovative natural personal care products for your HABA department.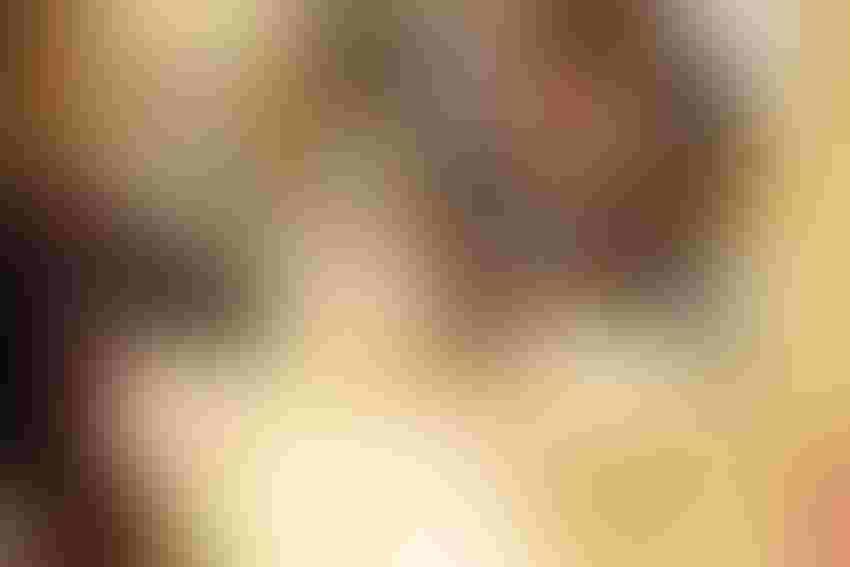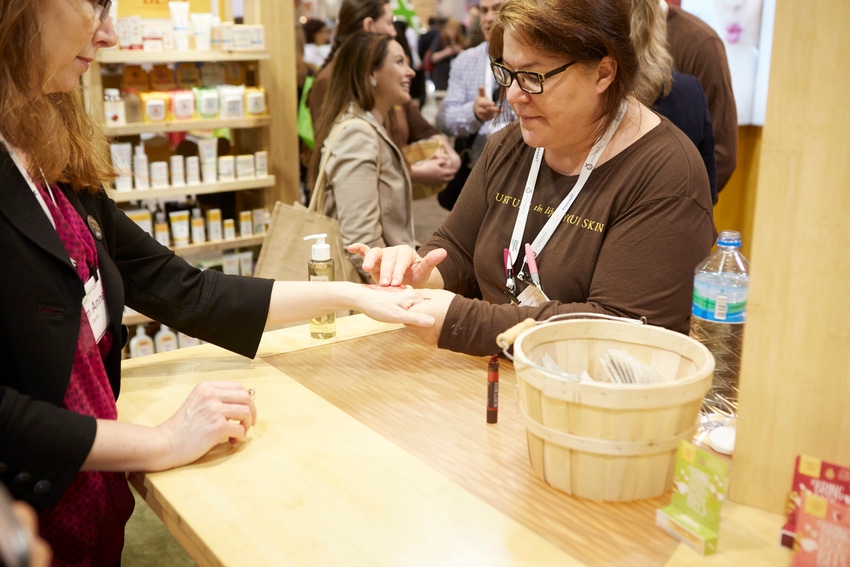 The calluses are forming and the dogs are barking. Your hair's no doubt a mess. You can't remember if you put on deodorant when you left your hotel room eight hours ago (and your day has just begun). Yet, somehow, you've never felt more vibrant.
That's because Natural Products Expo West is one of the most beautiful times of the year for all of us in the natural products industry. And the innovation in the natural and organic personal care (NOPC) category never fails to impress. As more consumers turn to nontoxic cosmetics and connect the dots between health and beauty, NOPC continues to experience strong single-digit year-over-year growth and is surpassing sales growth of conventional beauty products. Shoppers are demanding natural beauty and wellness solutions from your store, making it more important than ever to show these products some love in Anaheim.
There's a lot to see—but we have some tips for tackling the category and finding the greatest products in health and beauty.
Where to start
Being in tune with what shoppers are demanding now can help you at least begin to hone your focus. In personal care, the fastest-growing categories are aromatherapy and body oils (grew a walloping 31.1 percent in 2016), hair care, and soap and bath preparations, according to SPINS.
Trends on our radar
Don't stop at what's popular today. We've identified some what's-next trend and opportunities—and what better place to explore the latest innovations than at Expo West? Here are a few recommendations for making the most of your time perusing the health and beauty exhibitors.
Get crafty. Local. Artisan. Simple. DIY. Much like the beer, chocolate and coffee industries have done so successfully, personal care companies are getting back to basics in order to cater to a market that's hungry for craft products and authenticity—and that's how this industry started, anyway. You'll find a lot of this trend in the soap and aromatherapy categories. And think beyond the obvious by looking for products that you can creatively merchandize (essential oils with bulk shea butter, for example) as DIY sets.
Don't be afraid to go high (end). There's no need to shy away from higher price points. As more companies invest in science-backed ingredients and formulations, price points comparable to specialty and salon, rather than mass and convenience, will continue to find their place in natural retail. But do be sure to ask companies about the research backing their products and how they've formulated to leverage it.
Think beyond skin care. When it comes to natural beauty, topical products are just the beginning. While there's a ton to see in beauty, there are plenty of supplement and food exhibitors that can complement your topical selections swimmingly. The best example: collagen everything. From bone broths to nutrition bars, this ingredient is an all-star for healthy skin, hair and nails that is now appearing in all three product categories. Collagen-infused food products can be merchandised with antiaging skin care and nutricosmetics as holistic beauty solutions. The microbiome is another topic bridging the gap between all three product categories. Seek products that can balance bacteria in the gut and on the skin. The takeaway: Just as your customers are doing, start to think about your HABA department more holistically when you're on the show floor.
Dig deep. Look carefully at ingredient lists, ask questions about claims and sourcing practices, and really consider product differentiation. Consumers are paying more attention to these things, so you should be, too. We're noticing more companies investing in science, vertical integration (from owning their own organic farms to supporting global co-ops and manufacturing at their own facilities) and B Corp certification to stand out.
Brands we're eyein'
INIKA Cosmetics. People are always asking for my recommendations for the best natural makeup companies, so I was delighted when I discovered INIKA Cosmetics. I am super picky when it comes to my makeup and I was instantly addicted to the brand's mineral BB cream, powder foundation and tasteful lip colors. The packaging will pop with simplicity on your shelves, too. If I was a betting woman, I'd say this is the type of company that could bring more shoppers into your HABA department.
Siani Probiotic Body Care. There's been a lot of buzz about the use of probiotics in skin care, and Siani is one company bringing this concept to the market in a big way. Partnering with probiotic manufacturer Ganeden, Siani is using a combination of plant stem cells and Ganeden's research-backed, patented Bonicel (a probiotic-derived ingredient that has four clinicals to support its antiaging and hydration prowess). Be sure to ask Siani or Ganeden about how the ingredient works, as there are some common misconceptions.
Dr. Bronner's. We're always pumped about seeing the latest launches from Dr. Bronner's, not just because the products have become staples in the natural personal care space but because each launch fully supports bigger initiatives from the brand, from fair trade to living wages. This year, the company has focused its education and awareness efforts on regenerative agriculture and using beauty to mitigate climate change.
American Provenance. One of the best parts of Expo is finding all of those gems—small, entrepreneurial companies doing business the right way and making awesome products. We were excited to get a sneak peek of American Provenance, a line of household and men's and women's personal care products (hair pomade, cologne, deodorant and more) made from simple, pure ingredients that are made in the USA in small batches.
Get educated
There is a ton of awesome education happening at Expo West that can help inform your time on the show floor. We recommend heading to Climate Day and understanding how beauty companies can be a part of climate-friendly solutions, as brands such as Dr. Bronner's are doing.
Also be sure to check out What's NEXT? The Trends, Products, and Early Adopters Driving Industry Innovation to get a glimpse into how personal care trends tie to overarching innovations driving the future of consumer packaged products.
Leverage our guides and resources
We have some excellent tools to help you tackle all product categories at the show. Here's where to start.
Customize your show experience! Strategically map your show with the NEXT Trend Guide Book. This reference guide including key trends, relevant exhibitors, booth numbers and space for notes. You can also purchase the 2017 NEXT Forecast, a comprehensive reference thatshares insider insights including where the newest trends are manifesting, predictions for high-growth segments and 200+ product spotlights to watch and learn from. Learn more. 
Subscribe and receive the latest updates on trends, data, events and more.
Join 57,000+ members of the natural products community.
You May Also Like
---
Sep 20 - Sep 23, 2023
Natural Products Expo East is the East Coast's leading natural, organic and healthy products event.
Learn More