Monitor: Trends to watch at Natural Products Expo West
Monitor: Trends to watch at Natural Products Expo West
Up-and-coming trends to look for at Natural Expo include upcycling, plant-based innovation and "flavor adventuring."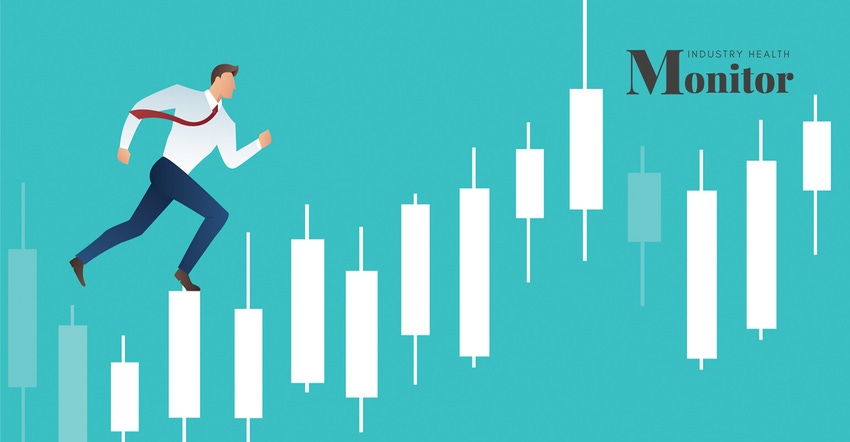 Natural Products Industry Health Monitor, March 3, 2023
As the world emerges from COVID-19, new challenges arise. In this feature, New Hope Network provides an ongoing update on those challenges and the opportunities they hold. Look for the Industry Health Monitor every other week to learn the major news that is affecting the natural products market immediately and the less obvious insights that could dictate where the market may struggle or thrive in the months to come.
For trendwatchers, Natural Products Expo Network's NEXT Data & Insights team walks each mile of Expo aisle every year and mines the proprietary data gleaned from thousands of booths to determine which trends attendees should be watching. This year they are breaking out the newest and most innovative trends.
The over-arching trends such as progressive business models, ancient wisdom and sugar vilified are practically table stakes, but for Expo West 2023, NEXT sees these trends as driving the most exciting innovation: 
Flavor adventuring—The rapidly expanding variety of taste experiences is undoubtedly influenced by the growth in the number of diverse-owned brands bringing more unique natural and healthy formulations to consumers while representing cultures and communities from around the world. Look for spices that could be new to the American palate, and cuisines that have not gained the influence of now-expected cuisines like Thai and Mexican—despite representing large communities in this country. 
Plants elevated—Time-honored heritage ingredients (medicinal herbs and fungi are adding a nutritional boost and function to products) continue to illuminate the momentum of every category and subcategory in the grocery aisles. Headline-grabbing brands like Beyond Meet and Impossible may be faltering, but innovation is still driving new products and gaining new fans from the flexitarians to vegans. 
Brain health and quest for rest—Sleep and mood supplements were deemed the "pandemic adjacent" hits of 2020 and the momentum built that year has carried over into strong growth, with cognitive health also gaining wider traction beyond the neurohacker core. Neurocognitive snacks? Why not? Keen observers of consumer pain points are responding accordingly with tools to help generate a balanced mood, improved cognitive function and focus, and manage stress. 
Reducing waste and regenerative agriculture—These trends are easily paired and fall within the top ten peak innovation areas. Consumer's have caught on that waste is a huge problem in food production and are eager to support brands addressing this issue, making upcycling an easy sell. Brands are following those consumers and the Upcycled Food Association is giving those brands a voice. 
Subscribe and receive the latest updates on trends, data, events and more.
Join 57,000+ members of the natural products community.
You May Also Like
---