The SPINS spin on Natural Products Expo East 2018 trends
The SPINS spin on Natural Products Expo East 2018 trends
This piece is part of the the Good Food Insights series, a collaboration with FamilyFarmed and Esca Bona that unpacks the dynamics driving the good food movement.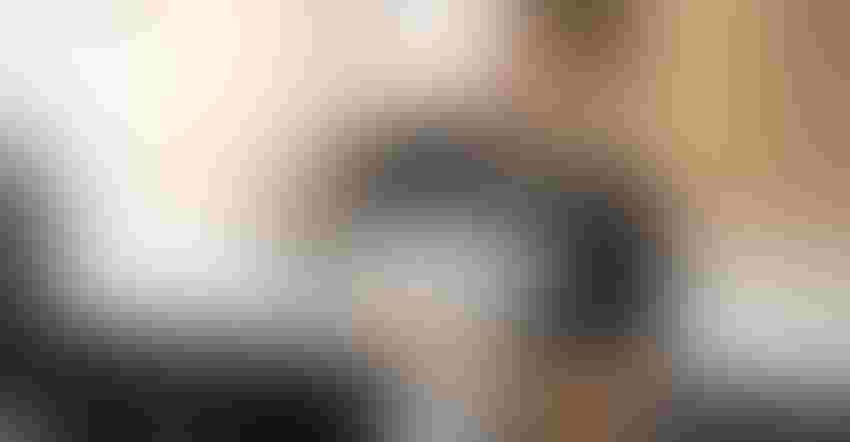 The monthly Good Food Insights articles are usually driven by the statistical analysis of market trends produced by our partners at SPINS, the leading provider of retail consumer insights, analytics reporting, and consulting services for the natural, organic, and specialty products industry.
But this month, we are focusing on Natural Products Expo East, held on Sept. 12-15, 2018, and the observations of two experts who attended: Jess Hochman, SPINS' natural insights and innovation research manager in the company's Chicago headquarters, and Brent Coons, director of natural insights and natural industry consultant.
Plant-based foods' deepening roots
As plant-based foods strengthen their position in the market, distribution channels have opened to meet consumer needs in all facets of retail. (This was the subject of last month's Good Food Insights article.) In fact, SPINS' data on plant-based categories (analogs to meat and dairy) show that 96 percent of sales volume for these items now comes from conventional retail. Yet one trend observed at Expo East shows the edge of innovation continues to develop in the natural side of the industry, even as plant-based establishes itself in conventional markets.
Hochman noted that Hodo, a producer of organic tofu and other soy-based products based in Oakland, California, is rolling out its products nationally. "That's another one of those brands that I liken to Chicago's Phoenix Bean/Jenny's Tofu (a graduate of FamilyFarmed's Good Food Accelerator program), Hochman said. "It was really interesting to see how the natural products side of things can take the gold standard, older ingredients and really reinvent them in this premium format."
Both analysts highlighted Hempé, a version of tempeh, produced by the company of that name based in Asheville, North Carolina. Hempé is made with chickpeas and cultured hemp protein. "We've seen hemp protein powders, other formats, but we don't often see it at the center of the plate. It's cultured just like tempeh and it's really delicious," Hochman said.
Coons added that the use of chickpeas is as much a differentiator for the product as the hemp. "Historically, tempeh has been a soy-based product. Probably the chickpeas are the major base ingredients on that, and then hemp is both on-trend and maybe adding a little protein, fiber, extra micro-nutrients," Coons said. "It's tempeh that is not soy-based, which is another interesting aspect of its positioning in the market." (More on hemp later in the article.)
As the natural products industry grows, its innovators are seeking out new ingredients, some of which are well-known in other parts of the world but not so much in the United States. One grabbing attention at Expo East was pili, a highly nutritious nut from the Philippines described as having a buttery taste. Hochman described Lavva, a company based in New York City, whose plant-based yogurts all feature pili nuts, and won an Editors' Choice NEXTY Award. The one she tasted "had a coconut and cassava and plantain base but also pili nuts and they credit the nuts for its rich texture … It was really delicious and probiotic."
Hochman also said refrigerated meal kits—a phenomenon covered in the August Good Food Insights piece on fresh snacking—made their presence known in Baltimore, Maryland. She cited Cece's Veggie Co., an Austin, Texas, company featuring spiralized vegetable "noodles," extended its line to include kits of refrigerated butternut squash noodles with a cheesy sauce, with both dairy and vegan options. "The move takes this brand's product from ingredient to meal kit, ready to heat and serve," Hochman noted, "and both cheese and vegan Cheez options launched at the same time." 
You're the (functional) cream in my coffee
Plant-based creamers, most made with soy or nut milks, have been fast gaining market share and shelf space over the past few years. Also creating some morning buzz are creamers that may or may not have dairy, and also have metabolically functional ingredients added in. Know Brainer Foods of Lafayette, Colorado, won a NEXTY Award at Expo East for Best New Special Diet Food for its Ketogenic Butter Creamer with Collagen. Know Brainer's products, designed to conform with the ketogenic diet, are made with organic grass-fed clarified butter and MCT (medium-chain triglyceride) oil from coconuts.
"We're seeing creamers emerge from a range of ingredients, but there's a growing number of products that are putting their functional benefit first," Hochman said, "whether that's a cognitive-support focus or protein or something else. In a way, creamers may be ramping up to take the role of a daily supplement."
Kombucha in a can
Coons is a big fan of Tribucha, a kombucha maker in Cary, North Carolina, that was one of the first to market this ancient Asian fermented beverage in cans. "The flavors on that Tribucha are fantastic in terms of challenging the norm and adding some great ingredients to them," said Coons, noting that the company announced at Expo East that it will be releasing its cans in six-packs for refrigerated distribution. Hochman added, "It makes it something that takes the place of other canned beverages in a social setting too, you throw that in the cooler at a barbecue instead of a six-pack of beer or soda … The serving size, a 12-ounce can versus a 16-ounce bottle, makes it a little more accessible to maybe the not-so-seasoned kombucha drinker."
Hot pot and hemp, hemp hooray
Laws and regulations on the production, sale and use of cannabis-based products have loosened, and a new product sector is blossoming before our eyes. Advocates say there are many health benefits to products such as hemp oil and CBD (cannabidiol) oil, neither of which contain psychoactive ingredients. And Coons focused on the benefits to American farmers who have previously been limited or prevented from growing these cash crops.
"Hemp protein and hemp seeds and those kinds of things are not necessarily a new product type, but we've always had to get them from Canada or Europe usually. So building that domestic supply chain and all the other things and benefits that come out of that—such as reviving rural America and the farmers and even on the Native American side—and getting away from that industrial side of corn and soy and GMOs, that's really refreshing to see," Coons said.
Coons added that the small, innovative companies are playing a key role in pushing bigger, more established brands to compete in this sector. "Some of the heritage natural brands have realized that they also need to launch CBD products," Coons said. "The startups and the emerging brands are going to be super important in terms of that product type and that functional ingredient and bringing it to market in an authentic way. But seeing those heritage brands realizing that they can't be leapfrogged by these startup brands, that they also need to do CBD, it's really validated it.
"It's here to stay, in other words."
FamilyFarmed is proud to partner with New Hope Network on this series of articles that will unpack the dynamics driving good food. Each month, this series will feature portraits of the national good food landscape and individual industry sectors, and we will continue to back those insights up with facts provided through our partnership with SPINS.
Subscribe and receive the latest updates on trends, data, events and more.
Join 57,000+ members of the natural products community.
You May Also Like
---