Updated: The coronavirus and its impact on Natural Products Expo West 2020
Updated: The coronavirus and its impact on Natural Products Expo West 2020
Updated Monday, March 2: As the show nears, our team is working hard to welcome thousands of exhibiting brands and industry members for another successful gathering in Anaheim.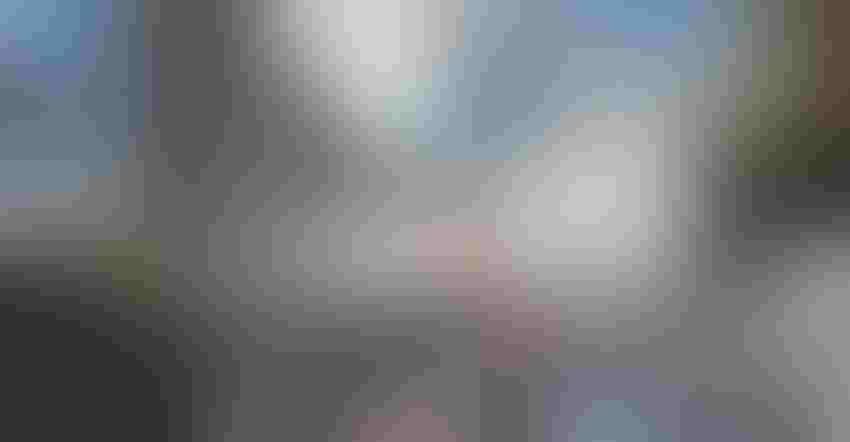 Expo West coronavirus communication as of Monday, March 2:
As the organizer of Natural Products Expo West, we have received many calls from within this community on the impact of travel restrictions and other control measures introduced in certain countries and locations following the spread of COVID-19.  We are reaching out to all our exhibitors, partners, attendees and suppliers to provide an update and further clarity about this year's show.
Many of our partners due to attend Expo West have urged us to continue with the show. Many have suggested we postpone it.  The polarity of responses leaves us in a difficult position, as we do not want to upset or let down anyone in our community.
Our primary concern is and will always be the safety of our guests and colleagues. We are monitoring the situation and following the guidelines set-forth by our federal and local government and health agencies and are in close on-going contact with local Anaheim authorities. 
Based on all this information, including looking at other venues in the Anaheim area, our intention is to continue to serve and support the industry by moving ahead with Expo West 2020. To ensure the health and safety of everyone at Expo West, we are taking very specific control measures around the show and on-site facilities including:
Asking those traveling from countries with a CDC Level 3 travel restriction to not make the trip.

Adding washing stations outside and hand sanitizing stations in the convention center in addition to the existing ones provided by the building; plus adding hand sanitizing stations in the Marriott and Hilton Hotels.

Overseeing that all food safety and sampling guidelines are adhered to, in cooperation with the Orange County health agency personnel who will be on-site. 

Implementing the cleaning of all high-traffic areas multiple times daily in addition to the standard overnight cleaning.
The motivation behind this decision to continue on with the show is to serve and support the community we are part of and that Expo West helped to build over the last 40 years. We weighed the supportive advice from authorities and our community while balancing the financial impact to all involved.
New Hope Network is looking to provide the most up-to-date information on who will be participating in Expo West next week. We have officially received notice that some exhibiting companies will not be participating. A list of these companies can be found on the expowest.com website.
In addition we have received information that certain members of our buying community will not be participating, including Kimberton Whole Foods, HEB / Central Market, Costco, Advantage Solutions, MOM's Organic, Harris Teeter, National Co+op Grocers, Whole Foods Market, Fresh Direct, Cambridge Naturals and Advantage Solutions.
Through information we have obtained and conversations we've had, we estimate that we will see a 40-60% drop in attendance from previous years. Despite the decreased attendance, we believe there will still be a robust level of activity throughout the Expo West campus, and we are hearing from exhibiting companies still planning to attend that they are looking forward to connecting with their peers and doing business while in Anaheim.
To this point, we are asking those attending to volunteer information on your participation in Expo West on this official Natural Products Expo LinkedIn post. We will be posting this on all other Natural Products Expo official social media channels, expowest.com and via email in an effort to provide as much information as we can.
Additionally, to reflect the difficulties of this situation, we want to provide as much support as possible to our exhibitors who depend so much on the platform that Expo West provides them. We are committed to working with those exhibitors who will not have the conversations or make the connections they need to, to find other ways to support them, either through Expo East or other products and platforms. We also recognize the investment our partners and constituents have made and will work to identify options to mitigate costs over the coming weeks.
New Hope is dedicated to serving and supporting the natural products industry around the world. For more than 40 years, we have made it a priority to be transparent and open with the dynamic and connected natural and organic products community.
We want to thank everyone that is part of the wider Expo West family for your input, views, support and encouragement over the last week, and we will continue to monitor this fluid situation.
To view Natural Products Expo West's official COVID-19 webpage, click here.
Previous Expo West coronavirus announcement
Published Feb. 28: Thank you to everyone who has shared their thoughts and current decision making about Expo West in the face of the COVID-19 situation. This is helpful for New Hope Network to be able to get more input on how the community is thinking and feeling. From what we've heard thus far, it seems companies and individuals are taking a varied approach, depending on many factors ranging from corporate travel policies to personal risk assessments.
The health and safety of the Expo West community is a priority for New Hope, and we are in close communication with the City of Anaheim and state and local health authorities to assess the situation on an hour-by-hour basis. Following the guidance of these official organizations, we are still planning on and are excited to host the show in Anaheim next week. 
There are no coronavirus cases in Anaheim or Orange County, nor are there any federal, state or local health advisories for area. Based on medical data and the situation on the ground, Anaheim theme parks, sporting and event centers, schools and workplaces are operating as usual.
We are receiving cancellations from some exhibitors and retailers, but we still have many more that are planning and excited to attend. We recognize that experience of this year's show will be different from years past and we are committed to reviewing the impact on participants.
Expo West does convene a large group of people, and every person and organization will need to decide whether to attend given the media coverage and fluidity of the situation. Like many of you, we will continue monitoring things closely over the weekend and will provide updates as they are available.

The majority of our Chinese exhibitors are unable to participate in this year's event and a small number of companies are reducing their presence because of corporate travel policies.

You may have read about the local emergency declared by Orange County last week. This is in response to the federal government's attempt to designate a center in Costa Mesa as a future Coronavirus medical support site and has no impact on the Natural Products Expo West event.

As the show nears, our team is working hard to welcome thousands of exhibiting brands and industry members to another successful Expo West. We are taking preliminary precautions by providing additional hand washing and hand sanitizing stations throughout the event and increasing cleaning in high-traffic areas.

As you're planning travel, we encourage you to visit our Health & Safety information on expowest.com and follow a few tips for a healthy Natural Products Expo including:
Cover your mouth and nose with a tissue or your elbow when you cough or sneeze.

Don't touch your face with unwashed hands.

Consider replacing the typical business handshake or hug with an "elbow shake" or fist bump.

Stay home or in your hotel room if you feel sick or are coughing or sneezing.

Make sure to pack your regular supplements, hand sanitizer and other travel accessories you use to stay healthy on trips.
We can't wait to see you in Anaheim as we gather this inspiring community for another year of showcasing the latest innovations in natural products and hosting important discussions about the ways we can work together to improve the issues facing our world today while bringing more health to more people.
Subscribe and receive the latest updates on trends, data, events and more.
Join 57,000+ members of the natural products community.
You May Also Like
---