Can the natural products industry help reduce medication addiction?
Can the natural products industry help reduce medication addiction?
Benzodiazepines can be as dangerous as opioids. The natural products industry offers alternative, non-addictive pain treatments such as CBD and herbs.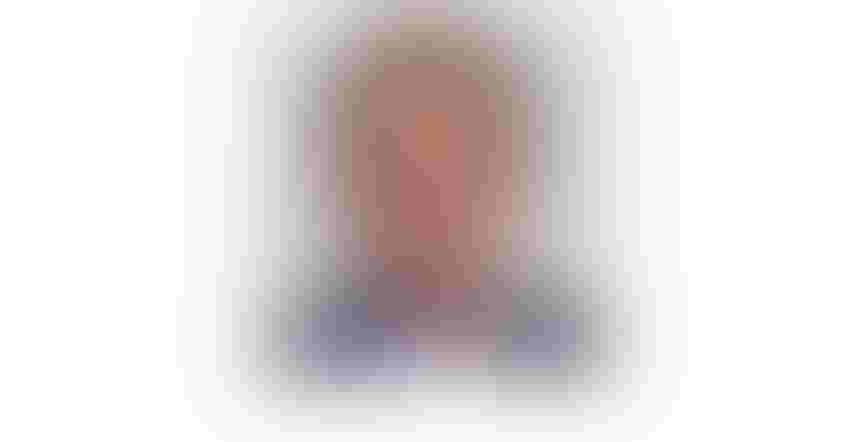 A new study, Patterns in Outpatient Benzodiazepine Prescribing in the United States, published in JAMA Network Open revealed that prescriptions for benzodiazepines—an addictive class of pharmaceutical drugs to treat anxiety and insomnia—doubled from 2003 to 2015. About half of those prescriptions came from primary care physicians. The report also found the largest increase in drug prescriptions during this time period was for back pain and other types of chronic pain.
This troubling trend indicates that a growing number of Americans are seeking medication and relief from stress, insomnia and chronic pain—conditions that are common to many of us in everyday life. Unfortunately, too many people are turning to addictive prescription drugs to get them through the day…and night.
Crisis, what crisis?
While many physicians consider the drugs comprising the focus of the study—benzodiazepines, better known by the brand names Valium, Xanax, Ativan, Klonopin and others—are best recommended for short-term use, the same study found that long-term use of these pharmaceuticals also is on the rise: Continuing prescriptions for such medications increased by 50 percent from 2005 to 2015. Healthcare providers have expressed concern that long-term use of such drugs can cause physical dependence, addiction and death from overdose.
Similarly, according to the National Institute on Drug Abuse, the opioid crisis in America is thought to have started in the late 1990s when pharmaceutical companies assured the medical community that patients would not become addicted to prescription opioid pain relievers and healthcare providers began to prescribe them at greater rates.
"I don't think people realize that benzodiazepines share many of the same characteristics of opioids," said Dr. Sumit Agarwal, an internist, primary care physician and researcher at Brigham and Women's Hospital in Boston. He was a lead author of Patterns, which was conducted with Harvard Medical School and Beth Israel Deaconess Medical Center in Boston. "They are addictive. They cause you to have slower breathing; they cause you to be altered in terms of mental status. And then, eventually, [they] can cause overdose and deaths," he told NPR this month.
"Side effects…are effects"
The opioid epidemic is not new. But now, another class of addictive pharmaceuticals containing benzodiazepine is being increasingly used—and abused—by a growing number of Americans seeking relief from chronic pain, stress, insomnia and other conditions.
So, how can the natural products industry and integrative healthcare providers help consumers find alternatives to addictive pharmaceuticals such as opioids and benzodiazepines, which often come with potentially damaging side effects? As my friend and colleague, Chris Kilham, the "Medicine Hunter" who travels the world in search of botanical remedies, has said, "The side effects often listed with pharmaceutical drugs are not just side effects…they're effects!"
Since the opioid epidemic has come to light in recent years, several healthcare and government officials have highlighted holistic and integrative medicine therapies such as chiropractic medicine, acupuncture and massage therapy as powerful and effective treatments for chronic pain, according to the National University of Health Sciences (NUHS).
"These modalities have been part of National University's focus on conservative, evidence-based care for many years," NUHS President Joseph Stiefel, a former chiropractor who holds a doctor of education degree, said in February 2018. "As more Americans discover the risks involved with opioid medication, natural medicine is quickly becoming a first line of treatment."
Other major organizations that have advocated for complementary and alternative medicine as a potential solution to the addictive pharmaceuticals crisis include the American College of Physicians; the Journal of the American Medical Association; the National Academies of Sciences, Engineering and Medicine; the National Institutes of Health; and others, reported NUHS.
CBD for consumers, athletes, veterans and opioid addicts
With the legalization of industrial hemp in the U.S. and the emergence of full-spectrum hemp extract and cannabidiol products, the market is estimated to grow to $22 billion in sales by 2022, according to a cannabis-industry consultancy, Brightfield Group. Combined with turmeric (curcumin) and other herbal and natural remedies, dietary supplements and functional foods, the natural products industry has a unique opportunity to provide consumers with much-needed, non-addictive alternatives for helping with anxiety and stress, sleeplessness, inflammation and pain.
In addition, researchers at the University of Missouri and the Washington University School of Medicine concluded in a September study that cannabis, including cannabidiol or CBD, may play a role in ameliorating the impact of opioid use disorder. "Because CBD is neither intoxicating nor rewarding and has an extremely large therapeutic window and impressive safety profile, the use of CBD to inhibit opioid craving has great therapeutic potential," the researchers said.
For amateur and professional athletes, CBD may provide a healthier alternative to the opioids often prescribed for pain management. "As a former college basketball player, I know well that many college athletes and former pro athletes rely on heavy, often daily dosing of anti-inflammatories and even opioids," Nick Kovacevich wrote in Forbes in August. "CBD appears to provide natural pain relief and possibly even some anti-inflammatory benefits without getting anyone 'high,' he added.
Sports leagues, including the National Football League and National Basketball Association, frown upon the use of CBD. However, the BIG3—a professional 3-on-3 basketball league founded by rapper, writer and actor Ice Cube that features former NBA players—announced in June that it had become the first U.S. pro sports league to permit the use of CBD for pain management and recovery. "More than a dozen countries, including Canada and Israel, have approved CBD-based medications for both professional athletes and consumers,'' the BIG3 said in a statement. "In the U.S., the shift is beginning to happen as the medication is not only used for pain management but preferred over the powerfully addictive opioids and pain-relief drugs that are often the only other option.''
For veterans "tired of the standard VA cocktail of opiates and psychotropic medications," a group advocating for natural treatments for PTSD and led by the founders of Colorado-based retailer Warfighter Hemp, is seeking to introduce a new bill "calling on the [Veterans Administration] to conduct scientific and medical research into the safety and efficacy of CBD derived from industrial hemp on veterans diagnosed with post-traumatic stress disorder, chronic pain and other illnesses and injuries.
"The VA Medicinal Hemp Research Act of 2019 is a pragmatic and bipartisan piece of legislation that would improve and, in many cases, save the lives of veterans across the country," wrote Steve Danyluk and Boone Cutler, both veterans and founders of Warfighter Hemp, in The Hill earlier this month.
Addiction issues in older adults
While anti-anxiety medications can be prescribed as a temporary means of easing depression, improving sleep and reducing anxiety, research published in November in the JAMA Network found that prescribing benzodiazepines may lead to long-term use in older adults. At greatest risk of long-term use were white patients and those who received prescriptions for larger amounts of the medication, the study, Factors Associated With Long-term Benzodiazepine Use Among Older Adults, showed.
"Use of benzodiazepines by older adults [has] been associated with a host of potential risks including falls, fractures, motor vehicle accidents, and potentially, an increased risk of dementia. Additionally, when these types of medications are combined with other prescribed medications, such as opioids, they can increase the risk of unintentional overdoses and death," Dr. Lauren Gerlach, lead author of Factors, told Healthline. Gerlach is an osteopathic doctor and geriatric psychiatrist at the University of Michigan.
Grace Cheng, who has a doctor of pharmacy and is a practicing pharmacist at the University of California Los Angeles, told Healthline in the same article, "Benzodiazepines can be a rapid solution for debilitating symptoms, such as the inability to fall asleep and resolution of an acute panic attack, which leads to patients' satisfaction and perceived benefits of therapy. This may result in dependence and longer duration of use. However, they do not address the chronic management of insomnia, anxiety, and depression," Cheng was not associated with Gerlach's research.
There's seemingly no end to the sources of stress and anxiety in today's fast-paced society, but by no means are they strictly a modern-day problem. Independent natural products retailers can continue to serve health-conscious consumers and capitalize on long-term health issues such as aging, inflammation, stress, insomnia and pain with such products as turmeric, capsaicin, valerian, kava, passionflower and more…and now CBD to help provide natural alternatives to potentially addictive pharmaceuticals for anxiety and pain.
Steven Hoffman is managing director of Compass Natural, providing brand marketing, public relations, social media, and strategic business development services to natural, organic and sustainable products businesses. Contact [email protected].
Subscribe and receive the latest updates on trends, data, events and more.
Join 57,000+ members of the natural products community.
You May Also Like
---