Fish oil doesn't increase bleeding during or after surgery, study finds
Fish oil doesn't increase bleeding during or after surgery, study finds
Patients probably don't have to stop taking fish oil supplements before undergoing surgery.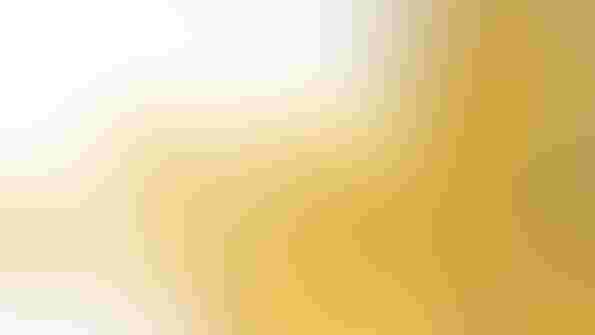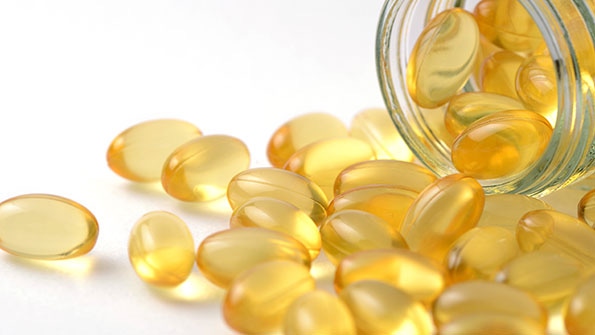 About 19 million Americans, including about 8 percent of those who have or are at risk of coronary heart disease, consume fish oil supplements. Doctors have advised patients to stop taking fish oil or to postpone elective surgeries because many have believed fish oil increases the risk of bleeding. The few published studies regarding fish oil and bleeding risk have been small, prompting this research during the OPERA (Omega-3 Fatty Acids for Prevention of Postoperative Atrial Fibrillation) trial.
Summary: Contradicting the conventional advice that patients should stop consuming fish oil supplements before surgery, Fish oil and perioperative bleeding: Insights from the OPERA randomized trial found that fish oil, compared to a placebo, does not increase bleeding in patients who have heart surgery.
The study: The OPERA trial was conducted in the United States, Italy and Argentina from August 2010 to June 2012. During that time, 1,516 patients undergoing heart surgery at 28 different medical centers joined the study. Of those, 52 percent were having coronary artery bypass graft, while 50 percent were having surgery on a heart valve. (Some patients were having both.) Patients' mean age was 63 years old, and 72 percent were men.
The findings: Patients who consumed fish oil before and after surgery did not have more bleeding than patients who took a placebo. In addition, patients who used fish oil needed fewer blood transfusions during and after heart surgery than patients who were given placebos. Patients with higher levels of omega-3s in their blood seemed to have a lower risk of bleeding; the 25 percent of patients with the highest levels of fatty acids on the morning of surgery had a 64 percent lower risk of postsurgical bleeding than patients with the lowest levels of fatty acids.
Study conclusions: This study provides robust evidence that surgeries on patients taking fish oil should not be delayed. The finding that fish oil supplements might lower the need for blood transfusions requires more evaluation in additional controlled trials.
Why the research is interesting: The theory that consuming fish oil increases the risk of bleeding during or after surgery has not been supported by clinical evidence. It's important for physicians and surgeons to understand the size of the risk, if any, and establish guidelines regarding fish oil supplementation before surgery.
Points to consider: Bill Harris, a researcher who invented the Omega-3 Index and founded OmegaQuant, was one of the authors of this study. He belongs to scientific advisory boards for Marine ingredients and the Seafood Nutrition Partnership. Harris earned a doctorate in human nutrition from the University of Minnesota and completed fellowships in clinical nutrition and lipid metabolism at Oregon health sciences University. OmegaQuant, based in Sioux Falls, South Dakota, is an independent, certified laboratory that performs fatty acid analysis and index testing to researchers, clinicians and the public.
In addition, Dr. Dariush Mozaffarian has received income from consulting for pharmaceutical and medical organizations; trade groups; and research organizations.
Current wisdom: In 2007, Harris published in the American Journal of Cardiology his argument that no evidence supports the belief that omega-3s increase the risk of excess bleeding. Other studies and reviews back Harris' conclusion that fish oil supplements do not need to be discontinued before surgery.
In popular media, some websites still advise readers to stop taking omega-3s a week before surgery. Livestrong.com says readers should follow their surgeon's advice, but notes that many surgeons will want their patients to stop taking fish oil seven days in advance.
Who and when: The OPERA trial was designed to see if pre-surgical fish oil supplementation affected post-operative atrial fibrillation in a broad population of more than 1,500 patients in three countries. This investigation looked at surgical and post-surgical leading into groups of cardiac patients: those who received pre-surgical fish oil and those who did not.
What was measured: Researchers compared patients' leading with the standards outlined in the Bleeding Academic Research Consortium. They also considered definitions from the International Society on Thrombosis and Hemostasis, chest tube output and the total units of blood transfused.
How it was done: Patients were randomly assigned to receive capsules containing either 1 gram of fish oil or a similar amount of olive oil. Patients, practitioners and investigators did not know if the patient was receiving omega-3s or a placebo.
During the three to five days before the surgery and on the day of surgery, patients received a total of 10 grams of the supplement or the placebo; they also received 2 grams per day starting the day after surgery for 10 days or until they were discharged from the hospital, whichever occurred first.
Authors: Emmanuel Akintoye, M.D., masters in public health; Prince Sethi, M.D.; William S. Harris, Ph.D.; Paul A. Thompson, Ph.D. and accredited statistician; Roberto Marchioli, M.D.; Luigi Tavazzi, M.D.; Roberto Latini, M.D.; Mias Pretorius, M.D.; Nancy J. Brown, M.D.; Peter Libby, M.D.; and Dariush Mozaffarian, M.D. and doctorate in public health.
Published: Circulation: Cardiovascular Quality and Outcomes, Nov. 5, 2018
Subscribe and receive the latest updates on trends, data, events and more.
Join 57,000+ members of the natural products community.
You May Also Like
---