Tate & Lyle ENRICH® for even healthier dairy products
Tate & Lyle ENRICH® for even healthier dairy products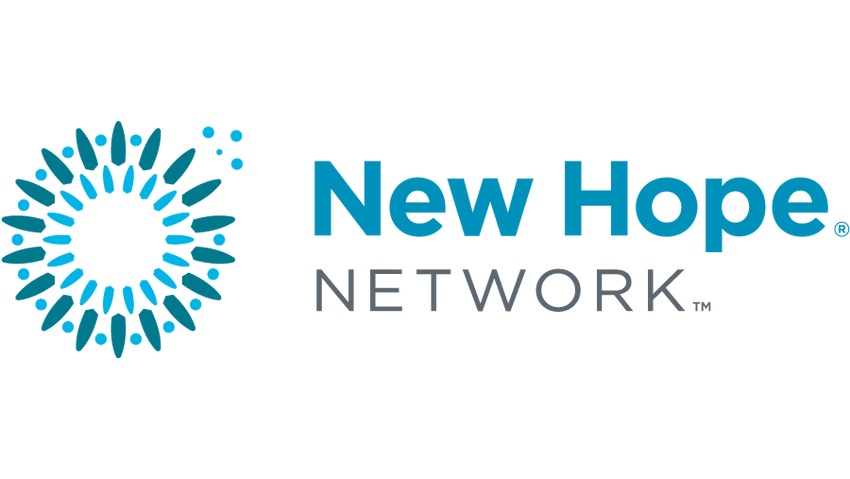 Tate & Lyle today announced a series of new ingredient systems for retail dairy goods. Specially formulated for yoghurts, drinkable yoghurts, yoghurt tubes, smoothies and flavoured milks, these solutions are the first to be launched under Tate & Lyle's new ENRICH™ service. Tate & Lyle ENRICH® enables food and beverage manufacturers to create products that are packed with additional nutrients but taste as good as regular brands. Tate & Lyle's ENRICH™ service is focused on three main areas - Digestive Health and Immunity, Obesity and Weight Management and Children's Health.
The new dairy ingredient systems have been created by Tate & Lyle's R&D team in response to growing consumer interest in functional foods and the rising popularity of dairy products positioned within the 'health and wellness' category. Euromonitor has forecast that fortified/ functional dairy products will enjoy total retail sales growth of 48% per cent in Western Europe, and 37% in the US between 2005 and 2010.
The prototypes launched today demonstrate Tate & Lyle's technical capabilities and reflect current consumer trends. Tate & Lyle will be working closely with customers across a wide range of dairy products. The new ingredient systems can be customised to include specific functional ingredients and to meet the taste preference of the relevant geography.
Yogurt Tube ENRICH™ and chocolate-flavoured Milk Drink ENRICH™ have been created for the Children's Health platform. These prototypes include fibre, calcium, proteins, vitamin, and optional omega-3 fatty acids and choline, all of which are considered to support the healthy development of children. Milk Drink ENRICH™ is also an excellent source of calcium, fibre and protein.
Yogurt ENRICH™ is being launched as part of the ENRICH™ Digestive Health and Immunity platform – a range of ingredient systems designed for use in products that can help maintain a healthy digestive system and may offer a boost to the immune system. Yogurt ENRICH™ is an ingredient system that allows for the formulation of low-fat (1.5 per cent) or fat-free, reduced sugar yoghurts. It is a great source of fibre (prebiotic) and is formulated to work well with beneficial probiotic cultures. Yogurt ENRICH™ prototypes provide excellent levels of selected vitamins and minerals associated with digestive health and immunity, including Vitamins A, C, and E (which are antioxidants), Calcium, and Zinc. Highly functional food starch provides a smooth, creamy texture and maximises stability while calcium salts give the final product great sheen. The presence of SPLENDA® Sucralose delivers the desired calorie and sugars reduction.
Smoothie ENRICH™ (US only) and Drinkable Yogurt ENRICH™ form part of the Obesity and Weight Management platform - for products that help people feel satisfied (fuller) for longer. Both ingredient solutions are very good sources of dairy protein and fibre which are thought to provide satiety, and can contain a wide range of vitamins. Prototypes include Vitamins A, C, D and E, and a variety of B Vitamins, which support metabolism. Both products are low-fat and also high in calcium, which is often associated with health benefits such as bone strength and colon health.
Harvey Chimoff, Director of Marketing, Americas for Tate & Lyle, said, "Interest in functional foods has been stimulated by a growing recognition among consumers that certain nutrients or food components are thought to be beneficial in promoting health. People often do not have the time to prepare healthy nutritious meals but many are now looking beyond supplements to address specific health needs. Our consumer research also shows that there is a strong understanding of the inherent functional benefits of dairy, and consumers like the creamy, 'comforting' eating experience these products typically provide. Consumers have a very positive attitude towards dairy products, and the dairy category has credibility with consumers from a health and wellness standpoint. Customers can leverage this with the development of exciting new dairy products that offer the desired additional health benefits, and Tate & Lyle ENRICH® is ideal to help them do just that."
Mike Augustine, Global Vice President, Food Ingredient Applications and Technical Service added, "Our rapid prototyping process means that we can maximize the speed of delivery to market by finalising most of the research and development before we approach customers, helping them to respond quickly to consumers' demands. Following an initial demonstration of a product prototype, Tate & Lyle's R&D teams work closely with the customer to develop an ingredient system that meets their specific brand objectives. The experience of our Custom Ingredients and Cesalpinia colleagues in the dairy sector has been particularly valuable. The work we have done together on ENRICH™ really demonstrates how integrated our businesses have become."
Tate & Lyle has now begun to share the results of the consumer research and product prototypes across the three platforms with customers. Customer enquiries should be directed to Caroline Sanders (EU) [email protected], Tel: +32 53-73-3651, and Laurie LaPlant (US), [email protected], Tel: 866-653-6622.
About Tate & Lyle
Tate & Lyle is a world leading manufacturer of renewable food and industrial ingredients. It uses innovative technology to transform corn, wheat and sugar into value-added ingredients for customers in the food, beverage, pharmaceutical, cosmetic, paper, packaging and building industries. The Company is a leader in cereal sweeteners and starches, sugar refining, value added food and industrial ingredients, and citric acid. Tate & Lyle is the world number-one in industrial starches and is the sole manufacturer of SPLENDA® Sucralose.
Headquartered in London, Tate & Lyle is listed on the London Stock Exchange under the symbol TATE.L. In the US its ADRs trade under TATYY. The Company operates more than 65 production facilities in 29 countries, throughout Europe, the Americas and South East Asia. It employs 7,000 people in its subsidiaries with a further 4,800 employed in joint ventures. Sales in the year to 31 March 2006 totalled £3.7 billion. Additional information can be found on www.tateandlyle.com.
SPLENDA® is a trademark of McNeil Nutritionals, LLC
Subscribe and receive the latest updates on trends, data, events and more.
Join 57,000+ members of the natural products community.
You May Also Like
---