How the FDA's new clinical trials guidance affect supplements brands
How the FDA's new clinical trials guidance affect supplements brands
While it is too soon to tell if this FDA guidance directly applies to the dietary supplement industry, it provides timely suggestions on best practices.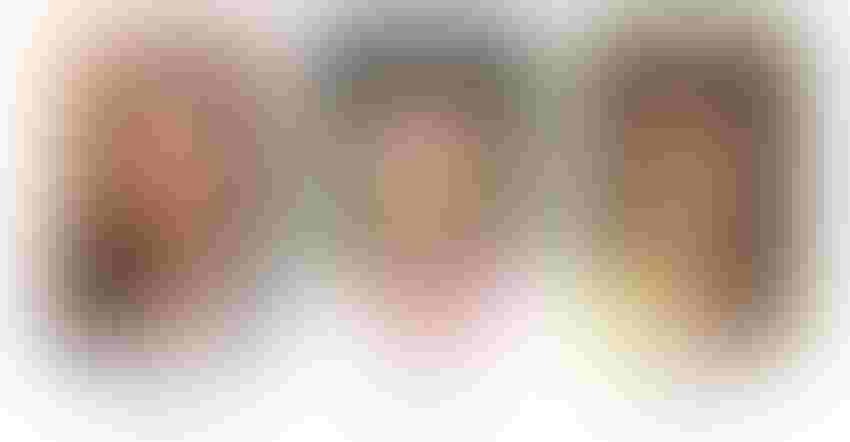 The U.S. Food and Drug Administration is advancing the use of decentralized clinical trials—a system in which some or all of the trial-related activities occur at locations other than traditional clinical trial sites—according to a press release and draft industry guidance issued in May.
This news comes on the heels of the Federal Trade Commission's December 2022 updated Health Products Compliance Guidance, which touted randomized clinical trials as the gold standard for the substantiation of health benefits claims, and the April 2023 notices of penalty offenses to nearly 700 of America's leading supplement brands on product claims requiring substantiation.
Is the timing of this purely a coincidence? Maybe or maybe not. The FDA press release specifies that the guidance is applicable for drugs, biologics and devices. Yet, the guidance presents the practical solution of dietary supplements using decentralized clinical trials to harness to generate the missing data needed to substantiate many claims. If this new FDA guidance is foreshadowing things to come, here's what you need to know about DCTs and the new guidance.
Why was this guidance issued?
The guidance reiterates that the regulatory requirements for investigations haven't changed. The same diligence on product safety and efficacy remains. Section 3606(a) of the Food and Drug Omnibus Reform Act (FDORA) directs the FDA to "issue or revise draft guidance that includes recommendations to 'clarify and advance the use of decentralized clinical studies to support the development of drugs and devices not later than December 29, 2023.'
What requirements could be applied to dietary supplements undertaking DCTs?
The handling of adverse events—It's important to note that the dietary supplement industry currently is required to report adverse events and comply with record-keeping requirements. What isn't clear is that if a dietary supplement is not yet in the market and is going through clinical trials and an adverse event takes place, what is the responsibility of the dietary supplement manufacturer. The new draft guidance isn't prescriptive. It states that the trial protocol used should specify how adverse events will be identified, evaluated, and managed as well as guidance for how care will be provided for adverse events requiring urgent or in-person attention.

Strive for diversity and inclusiveness in trial populations—In 2013, the FDA published a report on the importance of demographic diversity for clinical trial participants. Seventy-two drug clinical trials and their research subjects were reviewed. The findings revealed that diversity in age and sex as well as participation of racial and other socially disadvantaged communities was deficient.  While 2016 was declared the "Year of Clinical Trials Diversity," continued discipline to ensure diversity in clinical trials representation remains. FDORA, the origin of this guidance, also required diversity in clinical trials.
When it comes to dietary supplements clinical trials, the need for diversity doesn't change. Our own industry [JG8] has touted the need for increased diversity within both the industry as well as consumer outreach.  Make sure your DCT partner is recruiting participants that are diverse in gender, ethnicity, and geography.

Obtaining informed consent and Institutional Review Board oversight—This is one area where the guidance was clear. Institutional Review Board oversight is required to make sure the process is adequate and appropriate. While the brand may obtain electronic informed consent, the guidance specifies that participants should have the contact information for a point of contact, who to contact in the case of a research-related injury, and who will have access to their information. The guidance even indicated that the FDA recommends the use of a nationwide "central," as opposed to a local, Institutional Review Board in DCTs to review the trial protocol, the informed contact documents and other pertinent clinical-trial related information.
As you evaluate your health claims and risk mitigation strategies in light of the new FTC guidance, make sure your clinical trials partner is working with oversight from an appropriate Institutional Review Board.
While it is too soon to tell if this FDA guidance directly applies to the dietary supplement industry, the need for randomized controlled clinical trials across diverse populations for claim substantiation has been a common regulatory theme in recent months. This new guidance provides timely suggestions on best practices that brands should consider as they evaluate the use of DCTs to ensure compliance with FTC claim substantiation requirements.
Radicle Science is an AI-powered healthtech company, enabling dietary supplements to clinically prove their true effects beyond placebo at unprecedented affordability, speed and scale with their transformative Proof-as-a-Service approach. Learn more at www.radiclescience.com.
Have some big ideas or thoughts to share related to the natural products industry? We'd love to hear and publish your opinions in the newhope.com IdeaXchange. Check out our submission guidelines.
Subscribe and receive the latest updates on trends, data, events and more.
Join 57,000+ members of the natural products community.
You May Also Like
---