New York's weight-loss supplements law could face court challenge
New York's weight-loss supplements law could face court challenge
Industry leaders, attorneys question the constitutionality of prohibiting sales of weight-loss and muscle-building supplements to minors. But who will challenge it?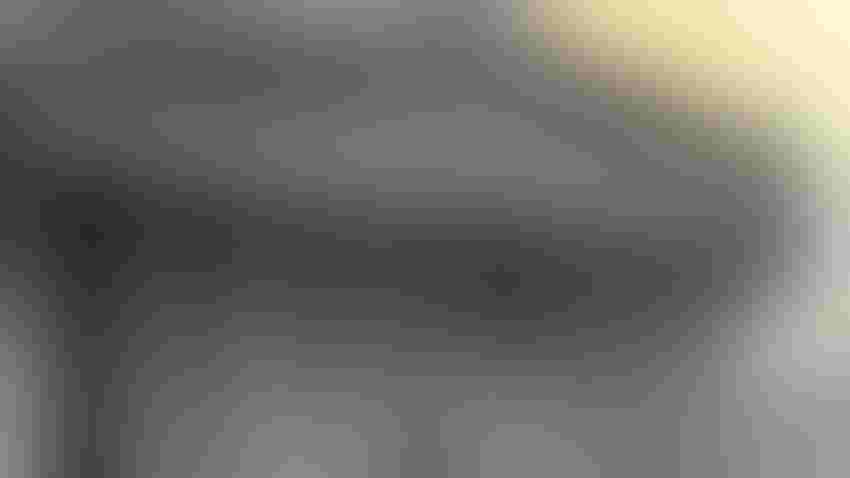 A bill in New York that will restrict minors' access to supplements marketed for weight loss and muscle building could face legal challenges, industry sources said.
"We're looking at all options because once one domino falls, they all fall and they may not fall the way we want them to," Natural Products Association (NPA) President and CEO Dan Fabricant said Tuesday, when asked about the possibility of a lawsuit.
The bill, which was signed last week by Gov. Kathy Hochul, is "written in a way that can limit … commercial speech," Fabricant concluded. He questioned how the bill will be implemented and expressed concern that other states will adopt similar legislation.
"Everyone's got money for parties and for advertising, but how many folks are stepping up to fight the fight?" he asked just days after Informa, which publishes Natural Products Insider, hosted 18,000 people at SupplySide West in Las Vegas. "It's tough to go to a trade show when you got nothing to sell in front of the counter."
First law to impose age limits on supplements
New York Assembly Bill A5610D/Senate Bill S5823C prohibits the sale to minors of over-the-counter (OTC) diet pills and dietary supplements for weight loss or muscle building. It takes effect in six months and is the first bill in the country to impose age limits on the sale of dietary supplement products, including creatine, that have been sold lawfully in interstate commerce for years or, in some cases, decades.
Attorney Doug Gansler, a former attorney general for the state of Maryland, said he "can't imagine" the bill "not being challenged and who knows how the courts will resolve it." Gansler, who made those comments during a webinar Tuesday hosted by the American Herbal Products Association (AHPA), said any legal challenge will be in New York state court.
Gansler noted one of the jobs of a state attorney general is to opine on the constitutionality of every bill passed.
"It's a little surprising that the AG's office didn't sort of tighten this bill to make it more likely to pass constitutional muster," added Gansler, chair of the State Attorneys General Practice with the law firm Cadwalader, Wickersham & Taft LLP.
Gansler, who has worked with AHPA for many years following an investigation in 2015 launched into herbal supplements by then-New York Attorney General Eric Schneiderman, expressed hope that the New York bill would get overturned.
"A law can be constitutionally challenged when it's so vague that the average person just can't figure out what conduct is prohibited," said Rick Collins, an attorney in New York who has represented sports nutrition companies, in an email for this story. "Some muscle-building or weight loss products might be obvious to us, but many might not be, based on the overly broad wording of the statute."
New York-based attorney Marc Ullman, who for decades has advised dietary supplement firms on FDA regulations, described the bill in an interview as "sloppy" and "terrible draftsmanship."
Commenting on the bill's restrictions on "either a retail or wholesale promotion," Ullman asked, "Does that mean I can't as a distributor sell to a retail store without getting proof that everyone who works in the store is 18 or over? What is that word 'wholesale' doing there in the list of entities that are covered? How far up the chain does the liability go?"
Fabricant, who oversaw the FDA's Division of Dietary Supplement Programs under the Obama Administration, said he believes the Food and Drug Administration could argue the bill is preempted under federal law. However, he expressed doubt the FDA would "actually take up that mantle."
Last week, the FDA declined to comment on the bill to Natural Products Insider. "We've been in contact with [the FDA] since the bill passed the last time around and have not received any sort of indication that [FDA officials] are actively in discussion with the state of New York or prepared to be," Fabricant shared.
Hochul in December 2022 vetoed a bill that would have prohibited the sale of OTC diet pills or supplements for weight loss or muscle building to minors without a prescription from a health care provider.
She expressed interest in addressing the marketing of such products to minors. But in a memo at the time, the governor said the agency tasked with determining what products are subject to the bill—the state health department—lacked "the expertise necessary to analyze ingredients used in countless products, a role that is traditionally played by the FDA."
Ingredients, marketing matter under the law
The 2023 bill signed by Hochul specifies factors that a court shall consider in determining whether an OTC diet pill or supplement is labeled, marketed or otherwise represented to achieve weight loss or muscle building. The court also may consider other factors outside those specified in the bill.
Among the issues a court shall consider are whether the product contains a steroid or creatine, green tea extract, raspberry ketone, garcinia cambogia or green coffee bean extract.
"The state law defines anabolic steroids and makes them controlled substances, but what do they mean by 'steroid' here?" asked Collins, who has represented clients in criminal cases accused of selling anabolic steroids. "Cholesterol is a steroid, and the term could include certain botanicals and fungi. There's a lot [in the bill] that's unclear."
One of the other considerations listed in the bill is "whether the product's labeling or marketing bears statements or images that express or imply that the product will help: modify, maintain or reduce body weight, fat, appetite, overall metabolism, or the process by which nutrients are metabolized; or maintain or increase muscle or strength."
Homing in on the "imply" language above, Ullman asked whether a chamomile product sold by MuscleTech would be subject to age restrictions since the company's name includes the word muscle.
"How about if Arnold Schwarzenegger has a line of supplements and they have a picture of Arnold on the bottle? Does that mean every product in that Arnold Schwarzenegger line has to be behind the counter?" the lawyer asked.
He and Collins highlighted language in the bill related to a product helping with "overall metabolism or the process by which nutrients are metabolized."
"Would that include digestive enzymes?" Collins asked. "Gut health products? Liver cleanse? The extremely broad factor of 'otherwise representing that the product is for weight loss or muscle building' could mean most anything."
Will the industry challenge the state?
During the AHPA webinar, Gansler said "it's a little unclear" what products are covered under the bill and whether it faces "a 'Commerce Clause' problem in terms of constitutionality."
In the U.S. Constitution, the so-called Commerce Clause grants Congress the power to "regulate commerce with foreign nations, and among the several states, and with the Indian tribes." According to the Legal Information Institute, a project of Cornell Law School, "The Commerce Clause has historically been viewed as both a grant of congressional authority and as a restriction on the regulatory authority of the states."
Gansler expressed hope that before the New York bill takes effect, it can be amended, limited or made "workable."
Julia Gustafson, vice president of government relations with the Council for Responsible Nutrition (CRN), highlighted the work ahead for her trade organization following the bill's passage.
"Advocacy on behalf of our membership does not stop at the passage of an opposed law. The interpretation and implementation of this legislation will be complex, have far-reaching implications on our industry and retail partners, as well as the consumers of New York," she said in an email to Natural Products Insider. "We have already begun reaching out to state regulators and other officials, and we will ensure that over the next six months the interests of our members are strongly represented in the many emerging issues that will surround the law's enactment."
Asked whether there is interest from industry in challenging the state law, Ullman responded, "I'm hearing there is," though he added a caveat later in the interview: "I'm concerned that there may be issues raising funds to challenge something like this, but I think it needs to be. I mean this is in New York."
Finally, the lawyer warned of the potential consequences if the bill is enforced by the state attorney general and not challenged in the judiciary.
"I would fully expect the rest of the Northeast states, California, Illinois and who knows where else to adopt similar legislation," Ullman predicted.

A version of this piece originally appeared on Natural Products Insider, a New Hope Network sister website. Visit the site for information on ingredients, product development and regulatory issues.
Subscribe and receive the latest updates on trends, data, events and more.
Join 57,000+ members of the natural products community.
You May Also Like
---