Organic agriculture goes to Washington
Organic agriculture goes to Washington
The Organic Trade Association takes its case to Capitol Hill.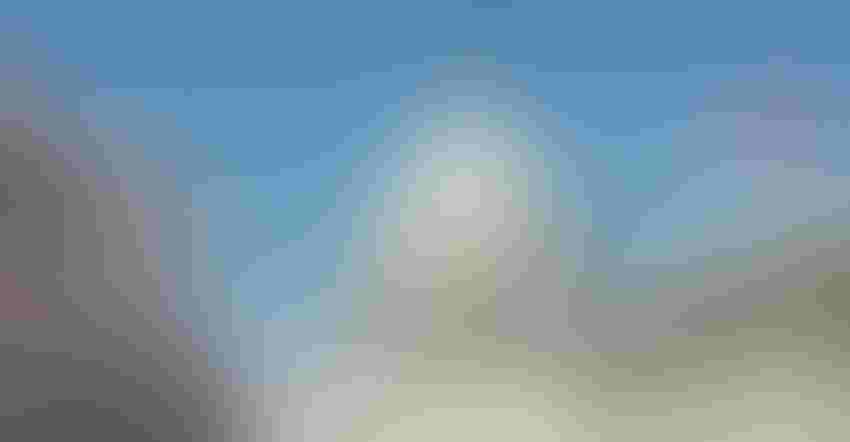 As the organic industry breaks the 5 percent barrier (representing 5.3 percent of total food sales in the U.S. in 2016), and penetrates into 82 percent of U.S. households on a regular basis (Nielsen, 2016), industry momentum may reasonably be called a tipping point. Yet, there's nothing but uncertainty about organics in the nation's capital. With a proposed budget that reduces funding to the National Organic Program (NOP), presidential antagonism toward regulation, brand-new secretary of agriculture Sonny Perdue and a new farm bill in the works, the parts and pieces of federal support and oversight are difficult to puzzle together.
The Organic Trade Association gathered members in Washington this week to voice concerns to elected officials. May 24 was a day of policy presentations and discussion, followed by a May 25 advocacy day, bringing industry representatives face to face with elected ones.
Keynotes and breakouts at the OTA event featured industry experts, a Pew Research Center survey researcher, Washington Nationals outfielder-and-celebrity-organic-farmer Jayson Werth, political staffers and four influential officials, including freshmen congressmen Jimmy Panetta (D-California) and John Faso (R-New York), both of whom serve on the agricultural committee. Eighth-termer Tim Ryan (D-Ohio) also took to the stage, and the day closed with Ray Starling, special assistant to the president for agricultural, trade and food assistance. "A member of the Trump administration may be the last person you'd expect to see on stage today," Starling joked from the stage, "and, indeed, I'm the last person you're seeing today."
While there was near-unanimity among presenters that the proposed budget will not pass in the present iteration and that agriculture is in good hands with Sonny Perdue, there was also unanimity, it seemed, that there are no clear signs of what's ahead for organics in a tumultuous political climate.
Make America organic again
Highlights of the politicians' presentations include Tim Ryan who, calling access to healthy food a social justice problem, spoke of breaking down departmental silos. He's even written a book on it. 
The congressman believes many of today's issues can be addressed with singular actions. "School doesn't have to suck," he said. He was using school gardens as a cross-silo example that could feed children healthier food and seed the possibility of a future in agriculture at the same time. "It can actually be fun. Kids will be like, 'I was playing in the soil today!'
"Oh and by the way," Ryan continued, "we're taking care of our education problem, we're taking care of our health problem." The congressman also supports subsidies, like a premium for growing organics built as a health care subsidy and subsidies for urban agriculture. "We're knocking down houses," he said. "How do we get wealth and jobs and investment in these communities?"
Starling gave a sincere plea for the success of farmers. He spoke of three key areas: trade, labor and regulation. "The president is open to negotiate and renegotiate trade and do that with agriculture in mind," he said, adding that "agriculture's gains on trade are not going to be given up or traded for other sectors. To use the president's language: ag already helps us win and we just need to continue to win."
Starling received applause for his statement about organic equivalencies. "We don't want trading partners to use their organic standards as a trading point," he said. "It's not just about market access, it's about process and standards that may put our farmers at a competitive disadvantage." Of the USDA seal, Starling said, "The last thing we want is to allow others to loot that label. If they want to earn it, welcome to the table. But do not water it down."
Starling's second stated priority is to provide farmers with a reliable, affordable labor. "Those of us in agriculture know," he said. "We need relief."
His last call was to reduce "the regulatory onslaught." In place of applause, this was received with concerns about the watering down of NOP standards. Starling clarified that those were not the regulations in question. He did not have comforting words about budget cuts to the NOP, however, calling for a "do more with less" approach to improving the program.
Starling spoke of his youth on a farm in North Carolina, where his parents put him and his two brothers through college on a single farm's income. "That same farm would not put three kids through college today. We've got work to do. I recognize that. I believe the president recognizes that."
And it just might be the rural economic development angle that can preserve organic's support in the federal government.
Uncertain future
The question for the organic trade may be whether the industry has developed the political clout to be protected.
"We don't know whether we're being led quietly to slaughter or whether we're really being honored when people say that Sonny's on our side and Trump really believes in rural economic development and that organic's a big driver of that," Alan Lewis, who navigates government and regulatory affairs for Natural Grocers, reflected after the conference.  
And, while OTA prepared talking points stating that organic hot spots kick-start rural economies and organic farms are 35 percent more profitable than conventional, organic agriculture may not be the most compelling rural economic development story from President Trump's seat. Broke farmers unwilling to let go of the safety net of crop insurance and subsidies may not be eager to take on the costs of transitioning to organics. Mr. Trump may not find organics on the tongues, so to speak, of his rural supporters who, says Lewis, find "that just getting more food planted in the ground is sometimes more important than demanding it's 100 percent organic." And they're 95 percent of the ag industry.
Subscribe and receive the latest updates on trends, data, events and more.
Join 57,000+ members of the natural products community.
You May Also Like
---