4 ways retailers can curb food waste
4 ways retailers can curb food waste
At a time of record-high food insecurity rates in the U.S., managing food waste in a responsible way is a boon to society in addition to aligning with many natural retailers' core missions (and reducing costs).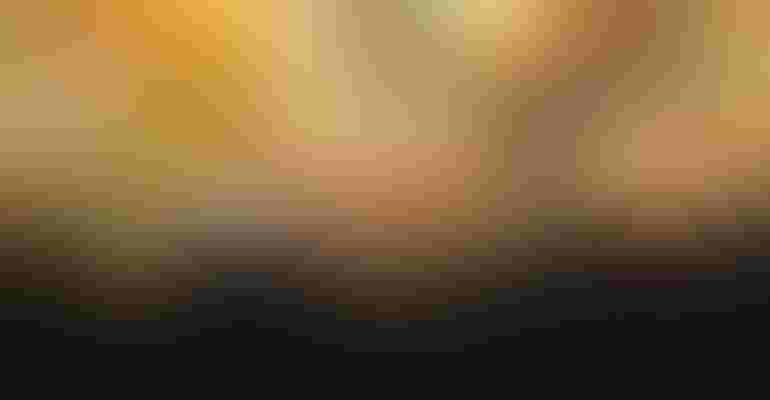 In a recent webinar hosted by the Climate Collaborative, ReFED Executive Director Dana Gunders noted that there is a new element of predictability with regard to consumer habits that is already leading to less food waste, and as shutdowns continue these habits will only become more ingrained.
New behaviors include a long-term shift toward eating at home, volatility in sales as public spaces open and close, thriving e-commerce sales and more dark stores or hybrid concepts. In these ways and more, the effects of COVID-19 will greatly affect the grocery sphere in the months and possibly years to come.
Justin Kacer, sustainability manager at Sprouts, outlined the natural retailer's attempts at evolving into a zero waste business. Below are four steps that can be taken by and will benefit any store looking to reduce its impact on climate and help bridge the meal gap, in line with the EPA's Food Recovery Hierarchy.
1. Minimize surplus food.
In 2019, Sprouts implemented a new inventory management program that streamlined its ordering process and production planning. By doing this the company was able to track 1 million pounds of food that would have gone to landfills, making this an important first investment before proceeding to the next steps.
2. Donate unmarketable food to hunger relief agencies.
Food that is perfectly edible but doesn't meet retail conditions can be easily donated to food banks. Sprouts launched its Food Rescue Program in 2013 and has donated over 100 million meals since through partnerships with organizations including Feeding America, in addition to hundreds of local food pantries and churches. The company trains its in-store employees through online modules and training programs to better understand the program.
When developing this program, Sprouts prioritized both internal and external input, meaning everyone from operations to merchandising to tax to finance to IT signed off on it to ensure all teams felt comfortable with the proposed guidelines. The company also uses a formal internal and external tracking system to tally what food was being donated and how much; this provided the foundation for enhanced tax credit for the business as well as specific feedback for each store. 
3. Divert food scraps from landfills to animal feed, composting facilities and waste water treatment facilities.
When food cannot be either sold or donated, retailers have the option to partner with cattle farms, compost facilities or waste water treatment facilities. Sprouts began doing this with eligible stores in 2014 and has diverted 124 million pounds of food to these service providers since then. While searching for a company to partner with, make sure to look for those that offer well-rounded reporting, accessibility and cleaning capabilities.
4. Zero in on underperforming efforts and recognize wins.
A lot can be learned from consistent tracking in the three areas above, but the real education comes from examining a given store's shortcomings in terms of landfill diversion. From this can come a comprehensive action plan particular to that location that will lead to an improvement in waste reduction, and continuous feedback will show this.
Rewarding members who promote the store's growing culture of sustainability is especially important in a high-turnover industry according to Kacer. Sprouts also runs zero-waste challenges in its bottom-tier stores to engage employees and to keep them aware of the "why" behind material recovery programs.
Watch the full Climate Collaborative webinar below.
Subscribe and receive the latest updates on trends, data, events and more.
Join 57,000+ members of the natural products community.
You May Also Like
---