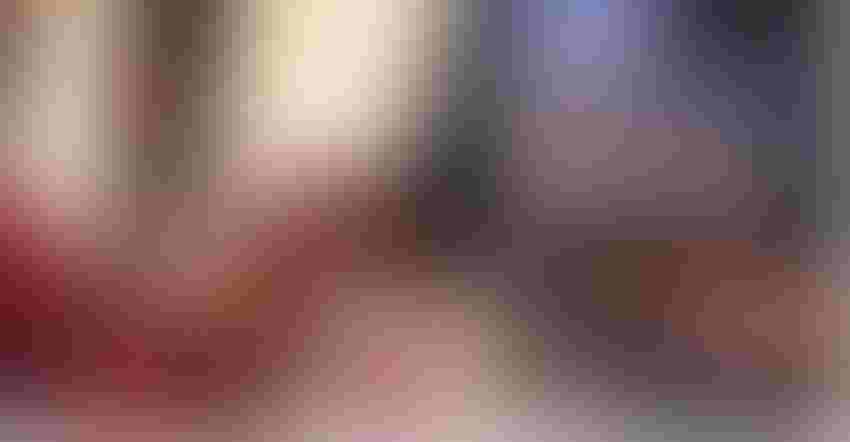 Emily Kanter watched the video of Amazon's newest store concept, Amazon Go, with horror.
"Oh god, it terrifies me," she says. "You can take anything off shelf, put it in your basket, and your phone reads that you took that item," says Kanter, the second-generation co-owner of Cambridge Naturals in Massachusetts. "It just charges you as you walk out." Troubled by the idea of transactions with zero human contact, she describes Amazon's experiment as "mindless consumerism."
While Cambridge Naturals tries to stay current with technology, Kanter says, "We're not going in that direction."
Natural retailers are looking to strike a balance between moving into the 21st century while hanging onto the humanity their customers crave. Tech may be taking over retail everywhere we look, with scan codes, chip cards, Apple Pay, and ultimately, yes, stores that are run almost entirely by artificial intelligence, but the natural channel still relies on good old-fashioned human interaction to help its business thrive.
Nobody appears ready to sacrifice high touch for high tech.
"In general, independent retailers have incorporated and expanded marketing programs through social media and digital marketing and rewards programs," commented Dot Peck, senior director of purchasing for the Independent Natural Food Retailers Association, responding by email. "The use of Apple Pay, scan codes, and screen kiosks are in an inquiry phase versus in use now, and I haven't heard a lot of discussion in our channels."
Jay Jacobowitz, president and founder of Retail Insights, a natural products industry consulting firm in Brattleboro, Vermont, says natural retailers are getting on board with tech, but sometimes doing so slowly. It's the right approach, he says.
"The independent retailer view is that eventually there is going to be the reemergence of the model that has a direct personal interaction, human interaction, as a high value," Jacobowitz said. "The technology removes friction. We can do things from anywhere, and that's all great and it works, but there will never not be a place for human interaction."
Baby steps
Where they are tiptoeing into tech, natural retailers are moving slowly. In the 39th WholeFoods Magazine Annual Retailer Survey for 2017, which Jacobowitz is publishing in January, he found that "the old economy marketing media are still getting the lion's share of dollars." Independent retailers are "figuring out how to use tech, but they're still spending on more traditional media," such as television, radio, newspapers and magazines.
They don't see social media as an extra line in the ledger, since it's typically an existing employee spending a little extra time posting to Facebook or Instagram. Deals on sites like LivingSocial are also popular, Jacobowitz said. Younger store owners like Kanter, age 31, are particularly active on social media.
Despite Kanter's trepidation at Jeff Bezos' dream of a technological wonderland that minimizes personal interaction, she has moved her store into the tech world at a more human scale. Most of the back-office operations have been computerized, as is common for a modern commercial operation. And the front of the shop is moving there as well; Cambridge Naturals accepts Apple Pay, a system in which customers wave their iPhone over a sensor at the cash register to make their payment. It also has a digital coupon system so patrons no longer need to fumble through clippings; when the checker scans an item with an associated coupon, the discount is automatically deducted.
At the same time, the store maintains its human focus. At the front of the store, Kanter says, "You are greeted by somebody. Your presence is acknowledged. We thank them on their way out. We engage with them. It's as inviting as any other point of contact in our store." Amazon Go would not only eliminate all that, she says, it could also sacrifice the impulse buys from racks by the register.
Kanter says Cambridge Naturals is a few steps behind conventional supermarkets on some tech elements and that can be a good thing. One grocer near her shop "put in self-checkout kiosks about 10 to 12 years ago, but a few years ago, they actually took them out. People were finding them annoying." Ratcheting that up a la Amazon Go, "also means someone has all of this data on what you buy, tracking your purchases," Kanter says. "I think there is a large part of the population that doesn't want any of that."
Subtly social
Online, Kanter keeps Cambridge Naturals relatively personal. Store staff posts at least once or twice a day on Instagram, where it has more than 3,100 followers. "We try to keep ours true to our brand—authentic and funny," Kanter says. "We try not to curate it to be too precious. We post real images of what our store looks like, and also make it aspirational and intriguing."
There are signs the approach is working. She recalls posting a photo of a fuzzy wool fair-trade owl Christmas ornament on sale in the store. "I was at the register and a woman came up to buy one. She said, 'I just saw it on your Instagram feed a couple of hours ago and ran in to come get it!'"
Another natural market having success with social media is Rainbow Blossom Natural Food Markets, which has four stores in Louisville, Kentucky, and one in southern Indiana. Summer Auerbach, 35, another second generation owner, is now starring in some of the store's YouTube videos, demonstrating ear candling and sinus rinses with neti pots. If you thought YouTube was only good for crazy cat videos, you haven't seen Auerbach remove a colleague's earwax, or pour water into one nostril and out the other, right in the middle of her store. "If anybody's looking for a good holiday cocktail conversation starter, google 'neti pot video,'" Auerbach says. "Virtually every person I know has seen that video."
Even though the store has a YouTube channel, the videos are more commonly watched on Facebook or the store's web site. Stores no longer need extraordinary technological proficiency to start a video channel. Rainbow Blossom shoots its videos on an iPhone and edits them in iMovie.
Auerbach at first thought the videos would have a short shelf life, maybe driving people into the stores for a purchase that day. Her first video, around Thanksgiving, touted "golden milk," a powder containing turmeric, ginger, cinnamon, black pepper and cayenne. Mixed with honey and warm milk, Auerbach described it as a type of chai with anti-inflammatory properties. Three weeks after the video went live, sales of golden milk were still on the upswing. The neti pot video touted a next day special, 20 percent off neti pots. Two weeks later, without the sale price, neti pots were still flying off the shelves.
Newfangled nuisance
Tech doesn't always advance the cause. Much like Cambridge Naturals' neighbor who scrapped their self-checkout aisles, Rainbow Blossom tried QR codes a few years ago, only to abandon the project when customers didn't use it. They'd put the code on a sign on a shelf, inviting people to scan the code and get more information but, Auerbach says, smartphones never made scanning all that easy. "You had to download a reader and then open app and scan the code."
If, say, Apple had made the scanner as easy to use as its camera, with a simple swipe from the lock screen, people might have been more inclined to use it. As for now, she says, "I don't see that coming back … QR codes are dead."
The episode points to Rainbow Blossom's willingness to try something new, without fear of failure. "We're always trying to embrace technology in general," Auerbach says. The stores use it for things like inventory management, transfers, and direct to vendor ordering. They had tried a point-of-sale system early on that proved clunky, and that delayed implementation of a newer system, so sometimes Auerbach feels she has fallen behind.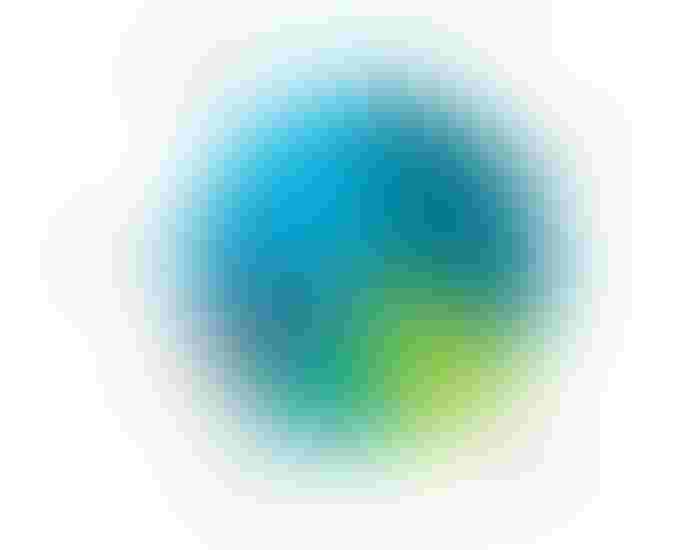 Another challenge is that the digerati aren't necessarily going to work in natural food stores. "We've found that the people working in retail jobs aren't always the tech savviest," she says. "We know what we need in our store but translating that to what our IT guy can work with can sometimes be a challenge."
She has installed Apple Pay and sees its potential to help reduce her stores' credit card fees. But Auerbach put Apple Pay on her own phone and found she doesn't use it much, sticking with the plastic credit card instead. Still, she is getting experience with it: Anytime she makes a purchase, an alert pops up on her Apple Watch.
Jacobowitz, at Retail Insights, echoes the experience of Auerbach and Kanter, noting that tech can be a useful tool, but that stores can't lose sight of the actual people they are serving. That personal aspect is both the channel's history and its future. "I believe there is going to be a renaissance for independent retailers because direct human interaction will always have a place," Jacobowitz says. "They can go deeper, and uncover people's unrealized needs, and give that human warmth."
Jacobowitz describes tech as a double-edged sword. Advocates tout that "tech will bring us closer together," he says, and in some sense, it has. "You can now be contacted by your kindergarten schoolmates on Facebook. But it's also distanced us. It's removed the need to go see someone. Human nature hasn't changed. Those of us who succumbed to the tech environment will have a craving to go see someone. I think that plays well to the independent natural product universe."
Subscribe and receive the latest updates on trends, data, events and more.
Join 57,000+ members of the natural products community.
You May Also Like
---
Sep 20 - Sep 23, 2023
Natural Products Expo East is the East Coast's leading natural, organic and healthy products event.
Learn More