For this health food store, 'our most educated customer is our best customer'
For this health food store, 'our most educated customer is our best customer'
Its constantly shifting customer base makes education a priority for Fayetteville, North Carolina-based Apple Crate. Owner Brenda Harris shares how the store to is helping improve health for all.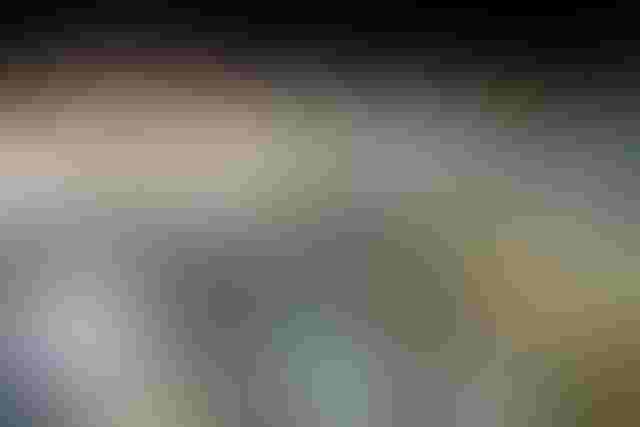 Brenda Harris always had empathy for people with health issues. The first to help out any family member or friend who was injured or sick, she figured she'd become a nurse, but marriage and kids took priority. Then as Harris's children grew older and she learned more about the healing power of herbs and whole foods, she decided to open a small health food store in her hometown of Fayetteville, North Carolina. Now, alongside her two adult daughters, Harris runs two successful Apple Crate Natural Market locations, where she continues to be a health advocate in and out of the aisles. She spoke with NFM about her passionate work and how Apple Crate and other independents are helping to improve health for all.
What is Fayetteville and your customer base like?
Brenda Harris: We love our hometown and our North Carolina heritage. Fayetteville has grown, and it's definitely one of the bigger melting pots in the U.S. because Fort Bragg and Pope Army Airfield bring in people from everywhere. It's oftentimes military members' first assignment. Lots of people are here for two years, go away to Hawaii or Germany and then come back for another four years. So it's a very fluid community. Our client base shifts a lot, and we are very accepting of that. We meet new people every day.
Does this also make it tough to retain staff?
BH: We accept employees being fluid as well. We don't struggle with this as much as we've learned to work with it. We know that people who come into our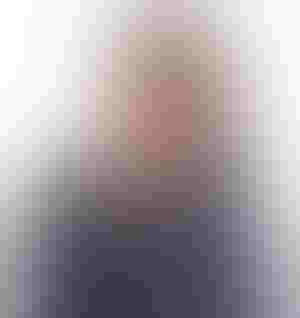 family may not be here a long time, so we train them quickly so they can be helpful to customers in a short amount of time.
Does your diverse, ever-changing clientele require lots of in-store education?
BH: Certainly. We consider our most educated customer our best customer. And because we're meeting people at so many different levels of knowledge, we carry a lot of education materials. For instance, at checkout, I always invite people to take Delicious Living and the other free magazines we carry.
Also, sometimes customers aren't comfortable buying a product we recommend, so we always encourage them to take notes so they can go home and research it on their own. That way, if they decide to make a purchase, they'll have realistic expectations.
How else do you support shoppers' health?
BH: We aim to be advocates for anyone who's trying to be healthy. Part of our store philosophy is we don't just get people products—we have whole conversations. When someone comes in with digestive or blood sugar issues, we talk about their diet and share what we've learned from practitioners in town. Someone who comes in looking for turmeric for inflammation usually doesn't leave without hearing about a local physical or massage therapist. Shoppers really appreciate having involved conversations. This causes them to become as attached to us as we are to them. It's also a way independents can stay ahead.
Do you face much natural retail competition in your area?
BH: For a long time, we didn't have much. But now grocers are getting more progressive, carrying coconut water, kombucha and many lines that you'd never see in those stores even four years ago. We're actually grateful for this. We were concerned at first but then realized that making these healthy products more available to more people is exactly what we all want. So now we may carry a more expanded line while the other stores offer just the mainstays. And if a product line becomes so mass-market available that it feels redundant in our store, there are always other innovations we can move on to.
Being kind of isolated, how do you keep up on industry happenings?
BH: As an owner, I just have deep love of this industry, and the information I learn from it helps me build my business. We're members
of INFRA and NPA, and their training webinars and legislative updates keep us up to speed on many current concerns. We also read industry magazines like they're our second Bible. They really help us stay in touch, because as an independent in our area, there are not a lot of [like-minded] folks to meet with. The local news doesn't carry the news we need, so you guys are it. Vendor product trainings help too. But also, much of the info we use in-store isn't anything you'd learn at a university—it's the College of Apple Crate. People always ask me how I know all this stuff. Well, I've pretty much lived in
this store for 18 years!
Do you have many local products available?
BH: We were always so concerned that we couldn't source much locally. We'd bug people in the Raleigh area, where there are many great organic communities producing beautiful local foods, but we couldn't convince them to come down here. It takes a lot of gas, and there just weren't enough health food stores [to make it worth it]. But I'm excited to see local products becoming more available. We can now source local eggs and get local produce from a new pesticide-free hydroponic farm. One employee's husband just became president of a local beekeepers organization that's hoping to rejuvenate local honey. Local is growing, and I think it'll become a big thing in the next 10 years.
What are your product standards like?
BH: Very strict, particularly in HABA. We take a very firm stance against artificial colors and flavors, synthetic fragrances, hydrogenated oils, antibiotics, preservatives and chemical sunscreens. We decided about two years ago to not introduce any new products that were not non-GMO. We're appalled that the FDA allows antibiotic hand sanitizers, so we caution people when traveling or entering schools that those self-dispensers often have antibiotics in them. Even if these products don't touch our store, this shows that our industry doesn't support any products that contain antibiotics. We also feel strongly that with the decline of coral reefs, not to mention cancer, being directly related to chemical sunscreens, these should've been stricken from the market, like, yesterday. We identify with a growing group of DIYers who are mad that corporations are slow to remove these ingredients.
What excites you about the natural products industry right now?
BH: It's so exciting to see more products coming out that do meet our standards. Brands that we don't carry are reformulating their products or offering new entries that are much cleaner. I've been amazed that as a small store and as a community of independents, we've been able to push forward these agendas maybe a little more quickly. Because we're not corporate, we can hold our lines on our standards. As a result, manufacturers realize it makes sense to formulate their products to a higher standard. If we can see this happening, then I feel we're doing our job.
What's the best part of your job?
BH: I love that I get to work with my daughters. When I opened the store, they were in third and sixth grade, so they've been in this industry for a long time. They keep us very forward-thinking and bring a lot of gifts that I don't have. But also, I really love helping people overcome health obstacles. I love when they come back and tell me they've accomplished their goals and improved aspects of their health based on information we gave them or a product we recommended.
Subscribe and receive the latest updates on trends, data, events and more.
Join 57,000+ members of the natural products community.
You May Also Like
---