How to veg out for plant-powered customers
How to veg out for plant-powered customers
These creative ideas will help retailers put on-trend, plant-based foods front and center across the store and attract today's veg-centric buyers.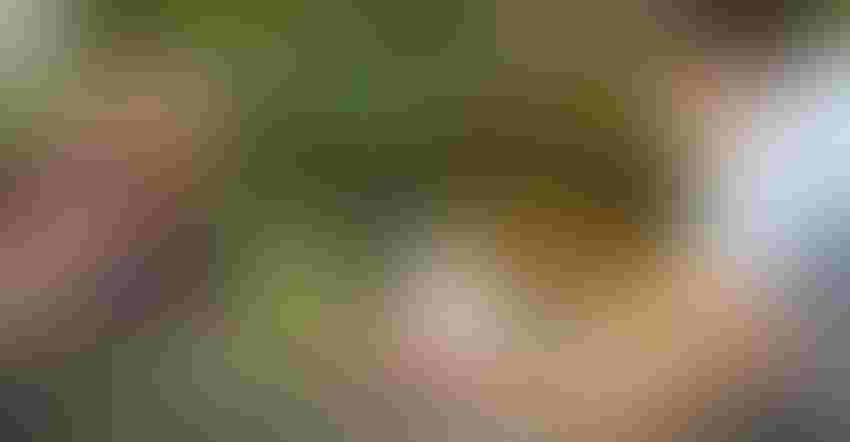 Move over meat—vegetables are increasingly taking over the spotlight. "Plant-powered" is now en vogue. As consumers look to eat healthier and cleaner while reducing their impact on the planet, items like pea protein powder, plant-based burgers, nut-based cheese, jackfruit shredded "meat" and soy chorizo are popping up left and right on restaurant menus and in stores. Home and restaurant chefs alike are getting more creative with using vegetables in a "meaty" way, proving that a delicious, protein-packed meal doesn't have to have meat as its star.
The mainstreaming of veg-centric
This movement is a modern twist on vegetarianism supported by a growing desire to reduce meat consumption. According to a study by data and insights firm GlobalData, more than  70 percent of global consumers say they're moderating their meat intake or avoiding it altogether. But it's not just about elimination. Consumer perceptions around protein and the role of vegetables in meals are dramatically shifting with no signs of slowing down. Thanks to a new focus on flavor, innovative and exotic vegetable dishes are emerging to dial up craveability. As a result, more and more consumers are embracing this new way of eating. 
The benefits extend further into health and sustainability. Today's plant-based proteins can be just as nutritious as their meat-based counterparts—with a lot less fat. They're also better for the environment—using significantly less water and energy to produce. Further, progressive companies are innovating to deliver "complete protein" solutions to address dietary concerns about plant-based eating. It's no surprise that veg-centric is now part of the modern lifestyle.
What retailers can do
As consumers continue to seek out the benefits of a more "plant-powered" lifestyle, reimagined applications of vegetables will continue to expand in retail. To begin capitalizing on the trend today, retailers and brands should evaluate their options to expand veg-centric offerings across the store. This could include, for example:
Developing new articulations of "pre-cut" vegetables like cauliflower steaks and rainbow beet noodles.

Using vegetables as the key ingredient or flavor profile in center-store products. Consider  legume-based crackers, seaweed chips, sprouted nuts and other plant-based snacks.

Providing pea, brown rice, chia, hemp and/or flax protein alternatives to popular whey-based protein bars, beverages and powders.

Offering plant-based alternatives in fresh and frozen ready-to-eat meals and meal components.Think cauliflower crust pizza, grain-based bowls, fire-roasted vegetable burger patties or spicy bean empanadas.
Get creative and evaluate opportunities to innovate with lesser-known varieties, colorful heirlooms and hybrids, such as watercress, sunchokes, daikon radishes, cassava, broccoflower and kohlrabi.
In addition to offering innovative plant-based products, retailers and brands should explore new services, such as chop-while-you-shop vegetable "butchers," vegetable rotisseries and veg-centric cooking classes. A good example of one retailer innovating in this area is The Big Carrot in Toronto, Canada, which plays host to meatless cooking classes and has a vegetarian deli that features certified organic vegetarian, vegan and gluten-free dishes.
Retailers and brands should also consider partnerships for promotional opportunities like Meatless Mondays, Plant Protein Month in April and Vegetarian Awareness Month in October. Partnering with an existing program such as one of these can be an especially cost-effective way for retailers and brands to get involved, allowing them to take advantage of existing promotional materials, branding assets and media coverage the sponsoring organizations have already invested in.
By focusing on these three key areas of innovation—products, services and programs— retailers and brands can support consumers' growing interest in living a healthier lifestyle and provide their shoppers with a wealth of opportunities to explore throughout the store—all while promoting a cleaner, eco-friendly way of eating.
Nicole Peranick is the director of culinary thought leadership at Daymon, which provides global retail strategies and services for companies and their private label brands.
Subscribe and receive the latest updates on trends, data, events and more.
Join 57,000+ members of the natural products community.
You May Also Like
---