Hy-Vee capitalizes on health food store model within conventional walls
Hy-Vee capitalizes on health food store model within conventional walls
More than a decade ago, the supermarket chain got a jump on the natural foods craze by building a standalone, store-within-a-store HealthMarket near the pharmacy.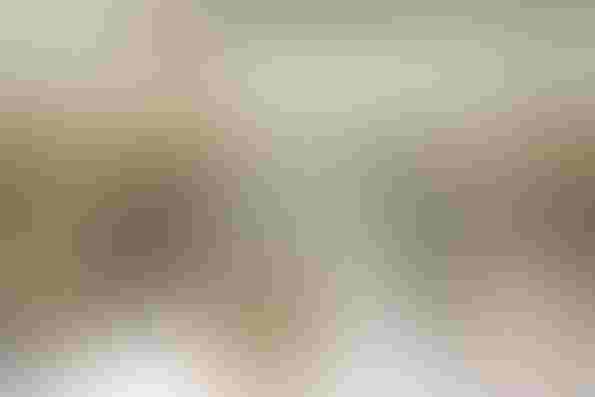 Hy-Vee is not your standard supermarket chain. Established in 1930 as a small general store in Beaconsfield, Iowa, Hy-Vee now has 237 retail locations spread across eight Midwestern states, making it one of the top 25 supermarket chains in the U.S. and among the nation's top 50 private companies. But its employee-owned structure, community activism and dedication to health and wellness are more unusual for the realm of mainstream grocers.
Perhaps nowhere are these defining attributes more apparent than in Hy-Vee's HealthMarkets. Fourteen years ago, the company got a jump on the natural foods craze that nearly all supermarkets have embraced in recent years. Hy-Vee began by placing pockets of natural and organic products throughout its stores, both as privately labeled HealthMarket items and as newly introduced natural or specialty foods from other manufacturers.
Organic and natural products; vitamins, herbs and other supplements; and disease-management pharmacy items made up the bulk of the original HealthMarket offerings. Then in 2001, shortly after the concept's inception, Hy-Vee debuted a prototype of a different model in one Columbia, Missouri, location: a standalone, store-within-a-store HealthMarket built near the pharmacy department, rather than by the produce, where most grocers place their natural selections. Hy-Vee went this route because it view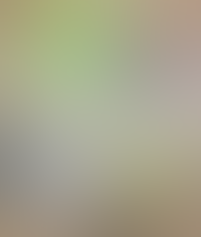 ed HealthMarket as part and parcel of its growing wellness program.
In conjunction with the buildout of the separate 2,300-square-foot HealthMarket, Hy-Vee debuted an online health, nutrition, recipe and special diet program and linked it to the store's weekly features. Books, magazines and other nutrition information were also placed in the HealthMarket alongside 4,000 natural and organic products (including dozens of private-label HealthMarket items). Hy-Vee also called attention to its in-store dietitians, who began making themselves accessible on the floor, offering private consultations and group programs to customers, and providing health screenings both in-store and through Healthy You Mobile.
Just one year later, 118 Hy-Vee stores had established separate HealthMarket sections. Fifteen more had upgraded to the Columbia HealthMarket's prototype: wooden floors and shelves, dropped grid ceilings, spot lighting, bulk bins, cold cases and freezers, and chalkboards on end aisles to feature changing topics, events and special products.
In the years since its inception, Hy-Vee HealthMarkets have become so popular and profitable that they've continued to gain prominence throughout the chain. One HealthMarket manager at an Ames, Iowa, Hy-Vee says she has overseen four expansions of her department in only two and a half years, and with each expansion, sales grew substantially. "We pulled it out into its own dedicated spot over three years ago and have never looked back," says the manager, who left after being interviewed for this article. "This move has grown sales from HealthMarket, as well as other departments around the store that may have carried HealthMarket products before."
Focus on gluten free
As one of the fastest growing product categories for retailers over the last decade—and predicted to grow to $15.6 billion in 2016 sales—gluten-free foods are a natural fit with other special-diet products in the HealthMarket space. Not only does this placement enable Hy-Vee to keep pace with the now 15 percent average annual growth of the gluten-free category, managers and dietitians are better able to tailor their product offerings to gluten-free customers, thereby directly growing their sales.
Asking for and responding to customer input is key to Hy-Vee's success, as is its individualized store ordering system, which allows every location to stock what is most popular with its shoppers. Although the chain still utilizes a centralized distribution system through its subsidiary, Lomar Distributing, stores have the ability to go outside their distributor and order directly from manufacturers pursuant to customer requests.
Collaboration with each HealthMarket dietitian is also integral in this responsive ordering process, because customers tend to want whatever the dietitians promote. Given that one-third of Americans are reducing or eliminating gluten from their diets, according to Consumer Reports, a "Dietitian's Pick" shelf tag understandably increases sales of those items. In fact, 86 percent of consumers say such shelf tags, along with designated aisles and product listings, likely influence their purchase of gluten-free items, according to Mintel.
Personal connection
Another pillar of HealthMarkets' modern philosophy is to engage with and participate in the gluten-free community. HealthMarkets place a request box for customers' product and event requests on an endcap right next to business cards bearing photos of each store manager and dietitian. This approach invites a personal connection with customers and has led to more product requests and feedback. It has also fostered a connection between some stores and their local gluten-free and celiac organizations.
Relationships are further solidified through the practice of approaching regular customers and offering them samples of gluten-free products that the store is considering stocking. Their honest feedback and the personal connections strengthened through these exchanges help both sides. As the former manager put it, "Gluten-free products are still expensive, and people aren't always willing to spend money on something they don't know if they will like or not. By letting some of my key customers try something new, I am helping them as well as myself. I know they will tell me what they think about it, but I also know that if they like it, they will tell all their friends and it will start selling faster."
If this customer-focused, health-first approach sounds more like the friendly, small organic grocer down the street, then Hy-Vee is proving that taking a page from independent natural retailers' playbooks is both possible and profitable—even for one of the nation's largest supermarket chains.
Subscribe and receive the latest updates on trends, data, events and more.
Join 57,000+ members of the natural products community.
You May Also Like
---