Natural retailers earn high marks for product assortment and 'fun'
Natural retailers earn high marks for product assortment and 'fun'
A Hartman Group survey shows consumers prefer the selection of healthy and premium/specialty products at natural/specialty retailers, but online and club retailers also score well.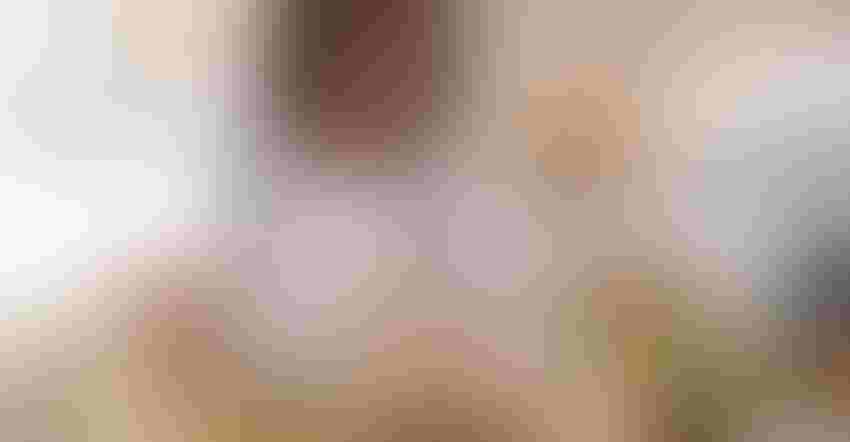 Getty Images/monkeybusinessimages
Natural and specialty retailers are far outpacing other food retailing channels when it comes to satisfying consumers in certain product categories, according to one recent report.
Bellevue, Washington-based research firm The Hartman Group recently published an infographic showing that 54 percent of consumers strongly agreed that natural/specialty retailers offer a good selection of healthy products—double the percentage of consumers who feel that way about traditional grocery stores. In addition, 46 percent of consumers felt strongly about the large premium/specialty product assortment at natural/specialty retailers, more than double the 21 percent who felt strongly about the premium/specialty product selection at supermarkets.
As previously reported in How independents can meet consumers' private label desires, the natural/specialty segment also had a respectable showing in the private label category, although the club channel was the private-label leader. Forty-four percent of survey respondents strongly agreed that club stores offered a good selection of store brands/private labels, compared with 40 percent who felt that way about the natural/specialty segment's private-label offerings. That was tied with traditional supermarkets and virtually tied with Aldi, the fast-growing, limited-assortment retailer.
While natural/specialty retailers lead the pack in healthy and premium product categories, other channels are gaining ground, the report found.
"Grocery, club, Aldi and online are all chipping away at specialty/natural's strength in specialty and natural/organic products—especially private label," the Hartman Group said in its Shopping in America 2017 report. "However, the channel still outperforms on atmosphere—it is frequently the go-to channel for 'fun' shopping and browsing."
The natural/specialty channel is known for its experiential elements, knowledgeable staff and high-quality products, according to the Hartman Group, and consumers expect prices to reflect those attributes.
"'You get what you pay for' seems to be the mantra of consumers who shop the specialty/natural channel," the report said.
 
Consumers who regularly shop this channel also appreciate that natural/specialty retailers tend to have social, environmental and food-quality values that align with theirs, according to the Hartman Group report.
Most shoppers tend not to use the channel to stock up on groceries, but instead to cherry-pick specialized ingredients or organic and natural foods. Shoppers also tend to use the channel more frequently than other channels for prepared foods, reflecting Whole Foods' dominance in this segment.
Strength in club, online channels
Jay Jacobowitz, president and founder of Brattleboro, Vermont-based Retail Insights, said the Hartman Group research shows that club stores—led by Costco Wholesale Corp.—have adapted well to evolving consumer preferences around natural and healthy assortments.
When all three of the product categories measured for the Hartman Group infographic are combined, club stores came in second behind the natural/specialty channel.
"Costco has done a fantastic job with premium, specialty, healthy/organic and prepared foods," Jacobowitz said. "They have really carved out space in the natural/healthy/specialty arena."
Costco's limited assortment facilitates the chain's ability to respond quickly to evolving consumer demands, he explained.
"Give Costco credit for being dynamic as the culture around food changed, but they have the added momentum of a dynamic, small and relatively easily changed product assortment," Jacobowitz said. "They also have made a point of working with branded manufacturers to develop unique pack sizes. Consumers know their prices are best, but it's hard to compare apples to apples."
Another takeaway from the Hartman Group research is the growing strength of the online channel, Jacobowitz explained. About a third of consumers surveyed—34 percent—said they felt strongly that online channels offered a good selection of healthy products, and 34 percent also agreed that online channels offered a large selection of premium/specialty items. That placed online retailers retailers second behind natural/specialty retailers for healthy product selection and tied for second with club stores for premium/specialty product assortment.
"We know that younger generations are going to be online-first in their choices," said Jacobowitz.
These younger shoppers also tend to be comfortable with the quality of natural and organic private labels, he said.
"Generation Z, the oldest of whom are now 20 years old, probably almost doesn't make a distinction between brands and private label," said Jacobowitz. "Their primary filter is clean ingredients, and they would put private label on the same level as branded product."
He noted that although the recent Hartman report didn't cite consumer sentiments around fresh and prepared foods, many retailers in the natural channel would likely also perform well on that metric.
"Our clients and the independents that have perishable programs continue to do very well, and continue to grow quite nicely," Jacobowitz said.
Subscribe and receive the latest updates on trends, data, events and more.
Join 57,000+ members of the natural products community.
You May Also Like
---