The Road to Natural: Commerce and community
The Road to Natural: Commerce and community
On the second day of the third Road to Natural series, we drive across Oregon to learn how natural markets connect with communities.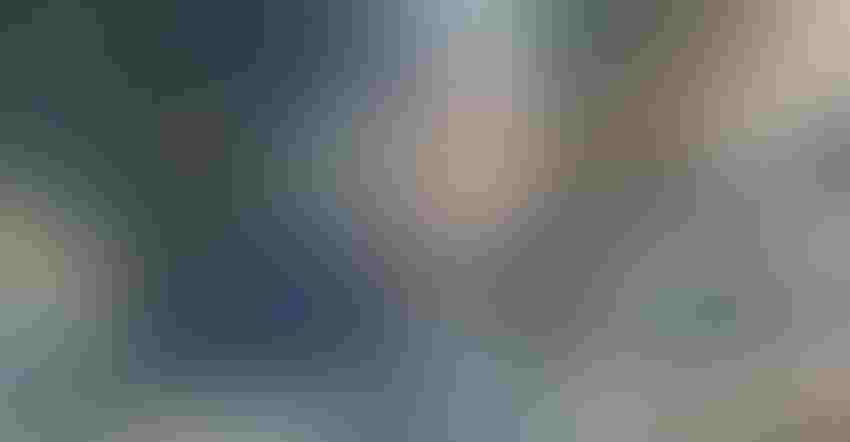 In The Road to Natural: On the front lines of retail series, Nutrition Business Journal Editor Rick Polito and farmer activist Andrew Pittz drive from Seattle to Anaheim examining challenges, issues and innovation in natural retail as the age of Amazon looms and mass merchandise chains continue their march into organic and natural. Read the entire series, which is underwritten by NOW Foods, here.
The long line of cars backing up traffic outside the Oregon State Fairgrounds is not there for the Healthy Living & Gluten Free Expo. The minivans and SUVs inch up Sunnyview Road in Salem for an animatronic dinosaur extravaganza billed as Jurassic Quest. The crowd for the healthy food and lifestyle event is far smaller, but traffic in the aisles is steady for exhibitors that include Kite Hill and the Maple Valley Cooperative.
Paige Smith isn't trying to interrupt dinosaur fans with tales of organic bulk bins. She is connecting with the community where it is—seeking it out, drawing it in.
Standing at the booth for LifeSource Natural Foods, Smith is living a central part of the mission statement for the Salem retailer, a mission that doesn't end at the checkout stand. "It started out from the very beginning that we wanted to make sure that everybody could come together," says Smith, who coordinates much of the outreach for the store. "The whole idea of having a locally owned and independently operated health food store in Salem was so that we could grow as a community, so that everybody could be healthy together."
Community, as Smith explains it, is built into every block in the business model for LifeSource. It's what builds customer continuity and turns the natural food store into a focal point for like-minded groups. "We are all a family," Smith says, smiling. "We have people who come in more than once a day, just to say hi, just to chat."
Businesses have long sought to connect with their communities. It's why real estate offices sponsor little league teams and restaurants hold fundraisers for local schools. But for natural grocers, community is something that is not just cultivated but made part of the company culture. Retailers in the natural channel are on the same healthy-food and healthy-values path as their customers. It's the kind of differentiating consumer connection that a chain like Walmart would readily pay millions for but will never attain.
At LifeSource, that connection can be made stronger with something as simple as a free piece of fruit for people who meet for the lunch walking club, or as generous as expanding into a second building so the store can offer free meeting space to community groups. As customers drift into mass market, where volume drives lower prices on organic and natural products, and experiment with meal kits and grocery delivery, it's a connection that keeps people coming in the door.
"It's very good for business," Smith says.
Dawn Uebelacker didn't know she was joining a family when she took a job at LifeSource. She certainly didn't think she was joining a community that stretches far past the parking lot of the modest store on Commercial Street. Now she is part of something that's more than just a team of coworkers.
"People come in for the community," she says. "They come back because we care. We're their friends."
That community experience broadened her view of not just what healthy means for her body but of what it means for the environment, the people who produce it and the important questions around food policy and politics.
Now she finds herself caught up in her job and fully aware that at least some of LifeSource's customers are drawn in by the same combination of values and mission. "We can't compete on pricing with Amazon," Uebelacker says. "But we can be real. And they can't."
That keeps her and her coworkers at LifeSource, Uebelacker says.
It keeps customers coming through the doors.
Connecting both ways
An hour and several bands of rain south of Salem in Eugene, Capella Market on Willamette Street is teaching customers that food and community are entwined and inseparable. The store is tightly packed with aisles and offerings, and the windows are punctuated by sheets of butcher paper with the store specials handwritten in magic marker. It is not a slick masterwork of merchandising. It's a small market in a small town, run by people who care about what they are doing and serving shoppers who care about what they are buying.
Reisa Maddex wants them to know who they are buying from. She takes a measure of glee leading a tour of the store and pointing out the Oregon-made products, many of them produced in the immediate vicinity of the market. There are the five shelves of pickles all brined in Oregon, andr the beer section where Pacific Northwest brews have crowded out all but a very few larger brands. Local cheeses crowd the shelves. Several rows of bins in the bulk section are all labeled Oregon grown, some even earning a Lane County designation to indicate that the market and the vendor share the same jurisdiction.
She particularly likes showing off the refrigerator case that had once been the showcase for Oregon products. "Now it's everywhere in the store," she says. And she smiles. "If we can find it local we will always, always, always carry it."
What Capella wants customers to understand—and what many of them already do—is that the vendors and brands on the shelves at Capella Market are the community as much as the shoppers are. Vendors already get that, she says. Bringing both sides together cements the connection. That's why the Food Fair event every spring is so important and so successful. Local producers bring their products into the store and the event sprawls into the parking lot. There is interaction, connection.
"When we talk about community, we're not just talking about our relationship with our customers. Our community includes our vendors," Maddex says. "It's a huge relationship for us."
It's at Food Fair or just simple demos in the aisles that consumers learn that buying "local" isn't just for the planet. It's for the people down the street. When consumers connect to the store, that's effective community outreach. When the store connects the consumers to the vendors, farmers and brands, that's community fully realized.
 "Any opportunity that you have to get a grower or a producer in front of the customer sis exciting for them," Maddex says. "Because they have a better idea of what is exciting to the people who are producing and growing their food." 
Small store, big ideas
Cave Junction, 30 miles into the redwoods west of where I-5 climbs to Grants Pass, is less than a forested bucolic vision. In regions where the logging resources were tapped out or curtailed, the transition to new economies has been uneven and bumpy. That tough transition is obvious in the general state of the neighborhoods and the battered sedans and pickups in the half-empty parking lots.
This is a community that needed help, and Hannah Sauchyn, manager at Diggin' Livin' Natural Foods, Farm and Café, is trying to make sure it gets it.
Sauchyn moved to Cave Junction four years ago and freely admits that she might not still be there if a place like Diggin' Livin' didn't exist. It's not just that her store provides healthier options than anything closer than Grants Pass, though that's important. "We can talk to our customers and engage them about living a healthier lifestyle," she says. "If you only have one of the larger supermarkets, you might not be able to have that interaction."
But there's more to the needs in Cave Junction than can be rung up at the cash register or cooked in a kitchen.
Opened by couple who kept bees and needed a place to sell the honey, Diggin' Livin' started small and has grown under Sauchyn's direction and suggestion. The walls are bright yellow with murals. The Grateful Dead are on the playlist. It's the quintessential hippie health food haven. The store has inched toward becoming a more complete grocery shopping option, but it has also added a café and items from local producers, both food and craft. Diggin' Livin trades in wild mushrooms foraged by locals and vegetables grown in backyard gardens, but it also sells clothes sewn and designed by women in the valley.
All of that, but especially the café, makes Diggin' Living a place where connections can happen. In a small town that can look run down not just at the edges but right down the middle, people might be expected to gather at a bar, but in the yellow hued space of the Diggin' Livin', a more enlightened option evolves. There are open mics and talks on beekeeping and healthy living. Sauchyn wants to start cooking classes in the kitchen. Diggin' Livin' can be a nexus for all things natural.
"We do have people say that when we moved here and they discovered this store, it one of the reason they decided to stay in the community," Saiuchyn says, "or it helped them reach out and meet other people."
Sauchyn presents the store as a kind of beacon, spreading the kind of light unlikely to shine from inside the Shop Smart across the street the street where March is "Frozen Foods Month." There are opportunities, Sauchyn says, for natural grocers to not just create communities.
They can lead those communities too.
This series is underwritten by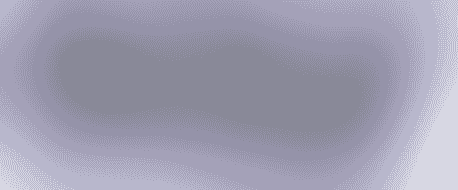 Subscribe and receive the latest updates on trends, data, events and more.
Join 57,000+ members of the natural products community.
You May Also Like
---