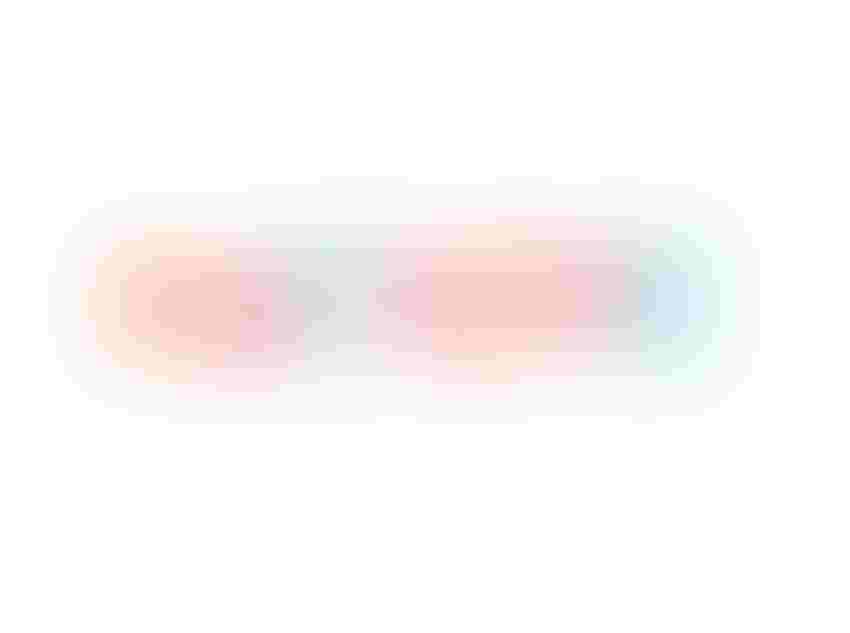 Some nutrition industry brands are flavor-forward. Others are science-forward. Natreve is Earth-forward.
When Natreve launched into the crowded protein powder market in July 2019, its core mission wasn't just to help people eat right. It was to "do good" by becoming the world's most sustainable wellness brand.
Even during the pandemic and amid supply chain disruptions—potential killers for any startup company—the Canada-based maker of whey and vegan protein powders stayed mission-minded and sustainably-focused.
Today, Natreve is considered the first 100% plastic- and carbon-neutral wellness company. And Natreve isn't stopping there. By investing in offsets, adding biodegradable packaging and making vegan products that produce significantly less greenhouse gas than animal-based products, Natreve hopes to make an even bigger impact on the planet.
"This is by far the biggest mission I've ever taken on," said founder and president Roland Radu, who, after being in the wellness and food industry for 27 years, feels like "we could do better and be better."
"The impetus was my two daughters," Radu said of his 13- and 16-year-olds. "I really wanted to do something to make them proud. I wanted to do something that they can look back at after I'm gone and say, 'He made an impact.' And, of course, there's a big urgency to make sure that my daughters and the planet are well looked after in future years."
Mission possible: Plastic neutrality
One of Natreve's first actions was partnering with Plastic Bank, a Canadian-based organization that enables residents of under-developed coastal communities to collect and exchange waste plastic for money, goods and blockchain-secured digital tokens. It's essentially economic empowerment through plastic. The waste plastic is recycled and sold as Social Plastic to manufacturers who value ethically sourced plastic materials.
Natreve sponsors a Plastic Bank collection branch in an Indonesian village in West Java, supporting about 75 families.
"In that single branch alone, they have already collected over 1.2 million kilograms of plastic, stopping it from becoming ocean waste," Radu explained. "So, we're providing jobs, health care and a clean community that future generations can enjoy. And we're going to duplicate that in other communities."
According to Plastic Bank, 1.2 million kilograms of plastic waste is equivalent to more than 60 million single-use plastic bottles.
"We are proud to partner with Natreve, a like-minded organization committed to the wellbeing of humans and the world," Plastic Bank founder and CEO David Katz said in a provided statement. "Together, our partnership is preventing plastic waste and assisting collectors in vulnerable communities. What could be more powerful?"
Worldwide, 10 million tons of plastic are dumped in oceans annually, equal to more than a garbage truckload every minute, according to Plastic Oceans, a U.S-based advocacy organization. Packaging is the largest end-use market segment, accounting for just over 40% of total plastic usage.
Natreve still uses plastic (100% recyclable) for much of its product packaging. But through its partnership with Plastic Bank, Natreve is ensuring that more plastic is collected than it produces.
"We're just on our way to becoming a certified plastic negative company," Radu said.
Meanwhile, the Natreve team is researching and testing various bio-resins in hopes of switching to 100% biodegradable packaging in a year or two.
For now, Natreve's two newest products—Mooless animal-free whey protein powder and Wellness dietary supplements—come in biodegradable cardboard printed with natural inks.
Mission possible: carbon neutrality
Reducing greenhouse gases also is essential to Natreve. According to NASA, greenhouse gas is the No. 1 cause of human-accelerated climate change.
To mitigate its environmental footprint, the brand invests in carbon offsets through GreenPrint and seeks out carbon-neutral suppliers.
Radu also believes that Natreve's cow-less protein products can go a long way (or whey) toward helping reduce greenhouse gasses. For example, Mooless is Natreve's new protein powder made with animal-free whey developed by Perfect Day using microflora and precision fermentation. Such cutting-edge animal protein mimicry is controversial in the natural products space, but Natreve stands by it, boasting that the process uses 99% less water, produces 97% less greenhouse gas and uses 60% less energy than conventional whey production (from cow feed to cow farts to factories).
The growing market for whey protein—and its potential environmental impact—is no small matter. The market hit $9 billion in 2020 and is projected to double by 2027.
Going "green" isn't just good for the environment; it's a value-add for businesses, too. The climate crisis has emerged as a top issue for consumers. Millennial and Gen Z consumers rank climate change and protecting the environment as their top concerns, according to a Deloitte global survey. NBJ consumer research has uncovered similar sentiments.
Natreve's efforts are being noticed. 
"When a company innovates to bring the world a product line that not only improves human health but also paves the way toward sustainable production and consumption on multiple levels, they create a ripple effect of inspiration across our industry," Lara Dickinson, co-founder of One Step Closer. OSC won the 2017 NBJ's Sustainability and Stewardship award for its work with nutrition industry leaders on climate action, J.E.D.I strategies (justice, equity, diversity, inclusion) and zero-waste packaging.
"We congratulate Natreve on behalf of our entire network on this well-deserved award," Dickinson said.
Radu sees the potential for a much greener future if the whole nutrition industry focuses on a healthier tomorrow.
"We all have a duty to collaboratively come together and really make an impact," he said. "Time is running out. We can't continue going at this pace and speed. This has to involve everybody from all over the world, and we need to act now."
Subscribe and receive the latest updates on trends, data, events and more.
Join 57,000+ members of the natural products community.
You May Also Like
---