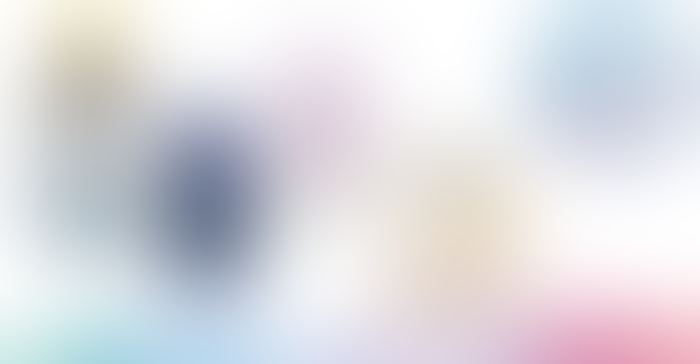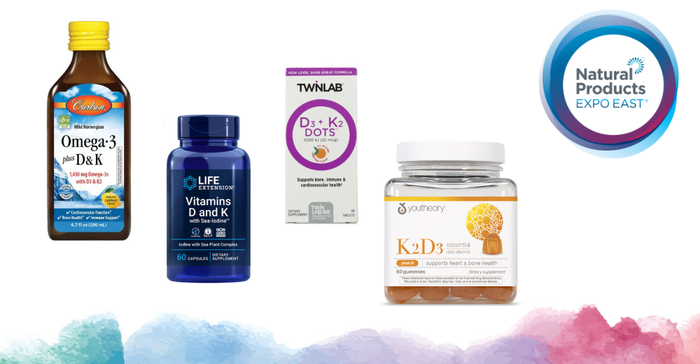 After years of toiling in obscurity as a veritable miraculous compound that helps both bone and cardiovascular health, vitamin K2 seems finally poised to hit the big time thanks to being paired with well-known vitamin D3.
Supplement companies all over the Natural Products Expo East show floor paired vitamin K2 with vitamin D in various formulations.
"Vitamin K2 has become the new D3," said Joyce Moran, Youtheory's training and education manager. "K2 is produced by natto bacterium (Bacillus subtilis natto) and is essential for providing storage for minerals in our bones. This has significant implications especially for women as K2 will 'grab' calcium and take it to where it needs to go—inside the bones."
Youtheory has just launched a liquid peach K2/D3, vegetarian capsules and zero-sugar gummies, all clinically dosed and researched.
Together, D3 and K2 vitamins make calcium shine. Vitamin D3 is a transport mechanism to bring calcium into the body, while vitamin K2 helps the body properly place calcium. Specifically, K2 takes calcium away from the arteries and places it where the body needs it, in the bones.
Atherosclerosis, or hardening of the arteries, is the top cardio killer. The thing that hardens the arteries is calcium. Along with cholesterol and fats, arterial plaque restricts blood flow to organs and other parts of the body. Plaque that breaks loose can cause sudden-death heart attacks. High-dose fish oil, specifically the omega-3 EPA, can reduce plaque.
Science sells
The original study on K2, the "Rotterdam study," found that participants with the highest intake of menaquinones from vitamin K2 had the least incidence of arterial calcification, cardiovascular deaths and deaths from any causes.
The primary source of K2 is from real cheese (aka, not American cheese, which is not really cheese at all).
Researchers discovered that vitamin K-dependent proteins, including matrix Gla-protein, inhibit vascular calcification. Activation of these proteins via carboxylation depends on the availability of vitamin K—specifically, the long-chain menaquinones of vitamin K2. Menaquinone-4 had been the target of most early research, but the longer-chain menaquinone-7 has a much longer half-life and greater health benefits.
Subsequent studies honed in on 45 micrograms—1/1,000th of a milligram—as enough to improve cardio health. A series of studies conducted at the University of Maastricht in the Netherlands continued using multiples of 45 mcg.
At 180 mcg MenaQ7, arterial stiffness markers were reduced 3.6-5.8%. This is a small amount but stiffness tends to increase with age so any reduction is saying something.
The latest study showed that 360 mcg vitamin K2 not only kept arteries more flexible but actually reversed arterial stiffness. Most studies on vitamin K2 use the branded ingredient MenaQ7, now supplied by Gnosis by Lesaffre.
More than just bone and heart health
Reversing atherosclerosis is in the realm of a drug. Statin drugs can reduce the amount of LDL cholesterol, which can help stop or even reverse the buildup of place in arteries.
Compelling research from 2020 found an inverse correlation between vitamin K2 levels and obesity.
A new 2022 study is looking at 100 mcg vitamin K2, vitamin D3 on various diabetic parameters.
Another 2022 study found a correlation between vitamin K2 levels and cognitive impairment.
Click through the gallery to see examples of vitamins K2 and D3 formulations found on the Expo East show floor.
Subscribe and receive the latest updates on trends, data, events and more.
Join 57,000+ members of the natural products community.
You May Also Like
---
Sep 20 - Sep 23, 2023
Natural Products Expo East is the East Coast's leading natural, organic and healthy products event.
Learn More