Brazil holds opportunity for U.S. exports of natural products
Brazil holds opportunity for U.S. exports of natural products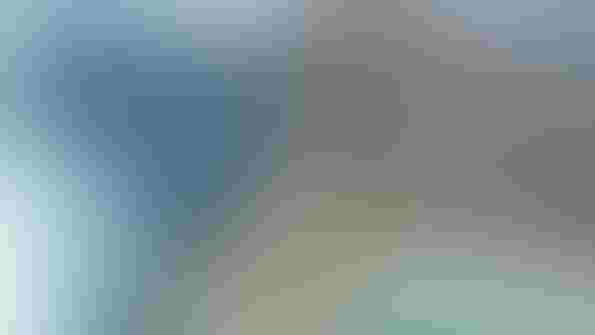 As one of the largest and most significant markets in Latin America, Brazil continues to be a key destination for U.S. exports of natural products because of that country's affinity for a healthy lifestyle culture. In the below Q&A, Jefferson Oliveira, international trade specialist with the U.S. Consulate in Sao Paulo, Brazil, highlights opportunities and trends in Brazil's natural products sector. He is part of the global network of U.S. Commercial Service trade professionals in more than 100 U.S. cities and more than 75 countries that help U.S. companies export.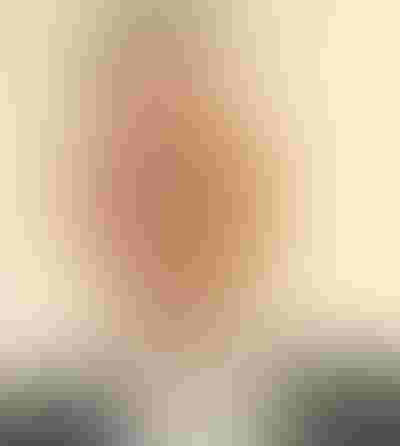 How would you assess the overall opportunities in Brazil's natural products market?
Jefferson Oliveira: Brazil is the largest and most significant market in Latin America, and is a market that supports natural products and healthy lifestyle culture. Brazilian consumers are open to new health care products and technologies from other countries that improve the Brazilian health. The natural products market in Brazil has historically grown 20 percent annually, but because of significant political and economic changes in 2015 this growth will be less but still in the double-digits, with the outlook for 2016 very positive. Brazil is a growing market, with huge potential for sales, however it is not the easiest market.
Brazil's market size for organic goods was recently valued at more than $750 million and is the largest single market of the Latin American and Caribbean organics markets combined, commanding 95.9 percent of the total organic products market for the in the region.
What are some recent trends that U.S. exporters should be aware of? 
JO: Since 2010, the National Agency for Sanitary Surveillance (ANVISA) has been actively making the regulatory paperwork process for importing natural products into Brazil easier for both foreign companies and the domestic Brazilian business partners alike. The certification process has been expedited for the majority of products known to be safe and with a tradition of use in Brazil; as an example of this new expedited classification process, most nutrition products are now classified as food products rather than pharmaceutical products.
Organic products are a growing market in Brazil with huge demand among Brazilian consumers. However the certification process for organic products in Brazil is still being developed. As such there are complications with organic labeling in Brazil—for example, if a product is stated as organic it must be 100 percent organic to include water used in the products; water is not considered "organic" and therefore a product with water as an ingredient cannot be labeled as organic in Brazil. This type of certification process is clearer for food and nutritional supplements, however some other consumer categories such as cosmetics still have debates about product standards and labeling.
Can you point to some specific opportunities in Brazil's natural products market?
JO:  Currently the biggest trend in the Natural Products market in Brazil is dietary restrictions (gluten free, nut allergy), with often limited products for consumers to choose from. Brazilian consumers therefore depend heavily on imported products for their dietary restrictions. Sports nutrition, cosmetics, enriched foods and non-GMO products do have local manufacturing in Brazil. However Brazilian consumers recognize that imported goods are of better quality and ingredients. Some Brazilian manufacturers and labs partner with foreign companies to finish the foreign product in Brazil, making significant opportunities for private label companies. Partnering with a good, qualified local manufacturer or lab for product finishing is not only recommended as a good general business practice in Brazil, but also has the added benefit of avoiding high import duties.
What are the keys for succeeding in the Brazilian natural products market?
JO: U.S. companies and exporters are in a very positive situation with being recognized for the quality of their products. Given a choice between products from the United States or the European Union, Brazilian consumers will choose U.S. brands that they recognize. In order to be competitive, foreign products must be of high quality, competitive in price, and have unique and innovative ingredients. A company that simply sells vitamin E will face difficulties with local manufacturers of vitamin E, but if they do omega-3s or fish oil as the source of vitamin E they will stand out amid the competition.
Flexibility in pricing and manufacturing is also key for success in Brazil. Foreign manufacturers should consider exclusive formulas in their products for Brazil specifically, as Brazil's daily intake ratios differ from that of international standards. Taking into consideration Brazil's lower daily intake standards for consumers, products should not exceed these daily limits otherwise they will be considered medicine or pharmaceutical products rather than food products, and face a stricter certification process from ANVISA. Also, companies must adjust their product labeling claims to comply with local Brazilian regulations.
Face-to-face meetings are essential for success in beginning and conducting business in Brazil—either at a trade show in the United States or in Brazil. Another thing to consider for success in the Brazilian market is contract negotiations. Many U.S. companies sign contracts with distributors or agents in Brazil with an exclusivity clause which is often to the detriment of the U.S. company's long-term interests. Don't let your naiveté of Brazilian business get the best of you in any contract situation—always use a lawyer in contract negotiations.
Any thoughts on selling directly to Brazilian consumers?
JO: Brazilian consumers are very savvy and will conduct extensive research to find the best deals when shopping online. Amazon and individual company e-commerce sites are mostly used by Brazilian consumers shopping for Natural Products. Selling via e-commerce channels works well for the end-users, but even this faces import restrictions from Brazilian Customs. In any online transaction, the end user will still end up paying 60 percent in duties on the products they might buy from you on a website. The biggest challenge in this for U.S. exporters is that the Brazilian consumers do not realize they will have to pay an additional 60 percent duty for the U.S. product until it reaches Brazilian Customs, and more often than the consumer will decide not to receive the product and later on ask for a refund.
It is important for U.S. exporters to communicate with their Brazilian consumers. Clearly informing foreign consumers of the impending duties that the consumer will have to pay on the product will help obviate any credit cancelation issues.
When selling in the Brazilian market, it is important to select partner retailers wisely. As of 2015, the largest retailer of organic foods in the Latin America region is Brazil's Pao de Acucar. With a network of 185 stores spread throughout the major metropolitans of Brazil, Pao de Acucar provides brick and mortar retail access to affluent neighborhoods of Brazil's major metros.
Are there any "myths" about selling to Brazil?
JO: Stating that "selling to Brazil is impossible due to regulations" is untrue. Simply look at what foreign companies are selling in Brazil's natural products market right now. It is true that some products are currently restricted for sale because of regulations, but it is possible to overcome this with the right local Brazilian partner.
Lopsided import duties are another area that often deserves clarification. While tariffs remain an obstacle, local companies also face high taxes. Suppose two companies sell vitamin B, one foreign and one Brazilian. The foreign company is subject to a 20 percent tariff plus up to 50 percent in taxes on top of the tariff. The domestic producer is also subject to these 50 percent taxes.
So, in the face of all of these challenges, how can a U.S. company enter the Brazilian natural foods market?
JO: Foremost, a U.S. company should reach out to their local U.S. Commercial Service office and our office here in Brazil. We have five offices throughout the country and offer many different services that will help connect natural foods exporters with potential partners.
Key Resources:
For more details about more than 180 countries, please contact your local U.S. Commercial Service office at www.export.gov/usoffices/index.asp. Also, visit the U.S. Commercial Service in Brazil at www.export.gov/brazil.
Subscribe and receive the latest updates on trends, data, events and more.
Join 57,000+ members of the natural products community.
You May Also Like
---