Expo West demonstrates hemp market's expansion
Expo West demonstrates hemp market's expansion
The Farm Bill legalized hemp in December, and natural products companies have seized the opportunity to grab a share of the market.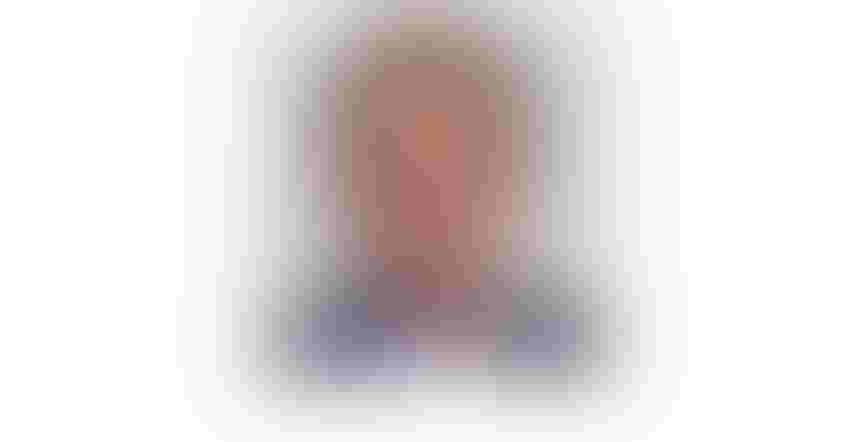 Anyone who attended Natural Products Expo West, the world's largest natural products trade show, in March, couldn't help but notice that 2019 has emerged as "The Year of Hemp" in the natural and organic products market.
Indeed, the legalization of industrial hemp under the 2018 Farm Bill has been a boon for independent natural foods retailers, said Loren Israelsen, president of the United Natural Products Alliance. "For smaller stores, this category has been a lifeline for them as they battle to maintain foot traffic in the stores as online sales continue to grow."
Larger stores, too, are eyeing the hemp market: Boulder, Colorado-based Lucky's Market has taken the lead in hemp and CBD product sales in its stores nationwide, with full shelf sets in the natural living department. Akron, Ohio-based Mustard Seed Market's supplement sales are being driven by its commitment to CBD products, says nutrition director Abraham Nabors. Whole Foods Market's trend spotters identified hemp as a "top 10 food trend for 2019," and recently, Whole Foods CEO John Mackey indicated the possibility of Whole Foods selling cannabis products should they become legal in the future.
According to Hemp Business Journal's new report, The Global State of Hemp: 2019 Industry Outlook, U.S. sales of hemp products—from full-spectrum hemp extract and CBD products to hemp foods, textiles, building materials, bioplastics and more—estimated at $1 billion in 2018, are projected to grow 27 percent annually to reach $2.6 billion by 2022. Global hemp retail sales totaled $3.7 billion in 2018 and are projected to grow to $5.7 billion by 2020.
The passage of the Agriculture Improvement Act of 2018, commonly known as the Farm Bill, in late December was nothing less than historic, legalizing for the first time in more than 80 years the commercial cultivation and sale of industrial hemp. The bill defines hemp as the cannabis plant or any part of it that has a TCH concentration of 0.3 percent or less. THC, or tetrahydrocannabinol, is just one of the cannabinoids in the plant, but it is the one most responsible for users' psychoactive reactions.
"Most importantly, it removes hemp and any hemp derivative from the Controlled Substances Act, legally separating it from marijuana and putting its supervision under the Department of Agriculture," reporter Chris Chafin of Rolling Stone wrote in December. Hemp serves three uses: fiber for paper and cloth; seeds for oil and food; and cannabinoid oils—the most profitable category, Chafin noted.
Hemp steals the show at Expo West
Interest in the category was so strong at 2019 Natural Products Expo West that a full-day Hemp & CBD Summit attracted about 1,000 attendees. Alongside Expo West, more than 150 retailers sat in on a panel discussion hosted by Presence Marketing and National Co-op Grocers to learn about CBD and transparency in the hemp supply chain.
New and national brands alike introduced at the trade show full-spectrum hemp and CBD products, including snacks, beverages, supplements, body-care products and more.
Let's not forget hemp foods derived from hemp seed, which is high in plant-based protein and omega-3 essential fatty acids but has no CBD or cannabinoid compounds. Sold for more than 20 years in natural foods stores, hemp-seed-derived products are now widely regarded as superfoods.
CBD or hemp extract?
The Food and Drug Administration may yet come out against use of the term CBD. While the agency is expected to review CBD and hemp extracts in food and supplements, outgoing FDA Commissioner Scott Gottlieb previously said the agency approved CBD isolate as a drug after granting license for Epidiolex, the first pharmaceutical derived from cannabidiol (CBD), manufactured by GW Pharmaceuticals. The commissioner recently spoke of a "pathway" to acceptance of hemp CBD as a dietary ingredient.
With Gottlieb announcing his resignation in early March, though, many in the natural products industry are uncertain whether FDA regulatory policy regarding hemp and CBD will progress.
However, judging from the trade show floor, you wouldn't know the regulatory waters are murky. For many exhibitors, CBD was the go-to phrase on product packaging, literature and exhibit signage, while others more conservatively stuck to the phrase "full-spectrum hemp extract."
Despite the FDA's lack of a decision, manufacturers, retailers and consumers alike are responding positively to the use of CBD on the product label. This could be an issue down the road for many manufacturers, should the FDA decide to crack down on use of CBD on labels. The key, a number of speakers advised, is to avoid the use of CBD isolate and stick with full-spectrum hemp extract.
Transparency and testing are crucial
A major theme at Expo West's Hemp & CBD Summit focused on manufacturers operating with safety and integrity, noted CBD Insider in a March 9, 2019, report: "To preserve integrity, businesses must always test their products, especially in these six areas: cannabinoid potency, residual solvents, heavy metals, pesticides, microbes, and terpenes. After this testing is complete and the products are verifiably ready for consumption, companies should be transparent with their testing and provide documentation of third-party lab results.
"Companies—and consumers—must do their homework and ask questions. If a laboratory, farmer, brand, or any other entity in the supply chain is not willing to be transparent, it's a sign that you should do business elsewhere," the report continued. "Many of the speakers discussed how they personally vet businesses before working with them, such as requiring documentation or personally visiting the company's facility."
Importantly, retailers and consumers should seek out hemp products that are grown in accordance with certified organic and preferably climate-friendly regenerative practices, emphasized John Roulac, founder of Nutiva and RE: Botanicals, a new hemp "apothecary" that debuted at Expo West. Beware of low-cost hemp extract products that may have been produced with poor or weak industrial agriculture practices such as chemical pesticides and fertilizers or extracted with toxic solvents, he cautioned.
U.S. hemp acreage: 80,000 acres and growing
Although hemp is now legal across the U.S., the message seems to be getting out slowly: State and local authorities are still seizing hemp crops and arresting truck driver who cross state lines with loads of harvested industrial hemp.
Nine states—Connecticut, Georgia, Idaho, Iowa, Louisiana, Mississippi, Ohio, South Dakota and Texas—continue to prohibit all hemp production; four—Idaho, South Dakota, Nebraska and Kansas—forbid hemp-derived CBD. "For now, transporting hemp across these state lines may still be as dangerous as it's ever been," wrote Leo Bear-McGuiness, a science writer at Analytical Cannabis.  
Yet, "damn the torpedoes," U.S. farmers are saying, as they dedicate farmland to hemp cultivation, seeing it as a potential cash crop and an alternative to commodity crops.
According to hemp advocacy group Vote Hemp, the U.S. hemp crop tripled in 2018 to 78,176 acres, up from 25,713 acres in in 2017. Montana emerged as the top hemp growing state in 2018 with 22,000 acres, followed by Colorado (21,578), Oregon (7,808), Kentucky (6,700) and Tennessee (3,338), according to Vote Hemp.
More opportunities to learn about hemp:
Steven Hoffman is managing director of Compass Natural, providing brand marketing, public relations, social media, and strategic business development services to natural, organic and sustainable products businesses. Contact [email protected].
For the newest information on CBD sales data and marketing projections, along with proprietary consumer research, legal information and scientific updates, get Nutrition Business Journal's 2019 Hemp & CBD Guide.
Subscribe and receive the latest updates on trends, data, events and more.
Join 57,000+ members of the natural products community.
You May Also Like
---