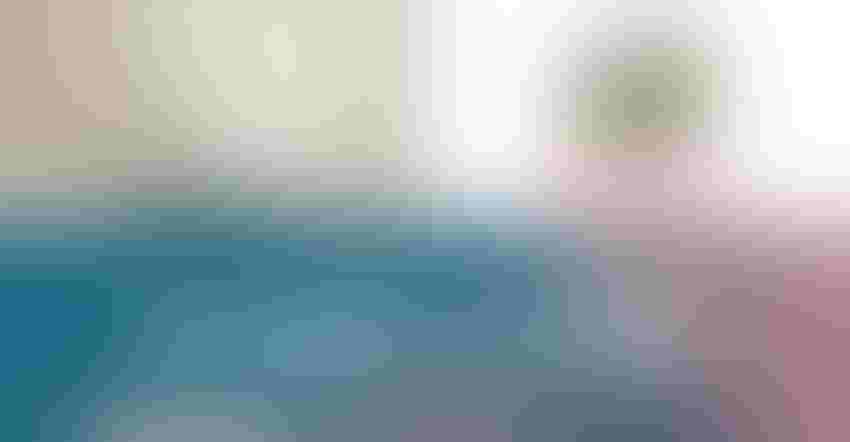 Led by dynamic founders and CEOs, the three winners of NBJ's Leadership and Growth awards demonstrate the integrity and mission-focused leadership required to excel in an extremely competitive marketplace.
Established Company: MaryRuth's Organics
Family-focused supplements brand MaryRuth's Organics, a digitally native business founded, bootstrapped and helmed by its namesake, MaryRuth Ghiyam, has grown exponentially since its 2014 launch. Now the top VMS brand on Amazon and a juggernaut at retail, MaryRuth's pulled in $165 million in 2022 and is projected to hit $300 million this year.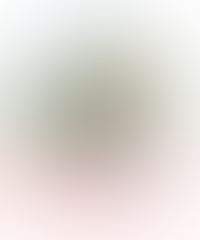 Personal tragedy propelled Ghiyam into health and wellness, but she never set out to be a supplement company CEO. Both her father and brother died young of heart conditions, then complications from brain surgery left her mother partially paralyzed. Moved by these experiences, MaryRuth become a certified nutritional consultant and health educator.
As part of her protocol, MaryRuth taught "liquids until lunch" (which is also the title of her 2021 book), leading many clients to ask what type of vitamins they should take. "At that time, most were capsules, which made people nauseous on a liquid diet," says David Ghiyam, MaryRuth's husband and company president. "We thought, why not create high-quality liquid vitamins?"
MaryRuth formulated the company's flagship Liquid Morning Multivitamin and Liquid Nighttime Multimineral, both sugar-free, vegan and made with organic ingredients. The intention was simply to serve her clients, not seed a wellness empire, but the supplements started selling out as soon as they launched on Amazon. The company brought in $500,000 in 2014. The next year, revenue hit $2.5 million, then $5.5 million, then $10 million, then $20 million.
Along the way, MaryRuth's built out its e-commerce site and launched many more SKUs, all to great success. "What's incredible is we were first a brand for the whole family," David says. "Then we created specialized products for kids and quickly became number one in the kids category." The same thing happened in the toddlers and infants set.
David believes the brand was a smash from the start because it exudes warmth and trust, contrasting the "clinical appearance and tone" of many supplement lines. "There is a real person running the company, a mom of four small children, who makes products primarily for her family and then spreads them to the world," he says. "I think that resonates with consumers."
It especially hits home with other mothers. "Moms are our greatest ambassadors and enthusiasts, so we have tremendous word-of-mouth growth," David says. "We've doubled down on what's important to Mom. Besides having organic and sugar-free options, we offer optionality in form. Kids are picky eaters. Do they like fruit bites, liquids, meltable tablets, powders?"
But most importantly, says David, MaryRuth's invests heavily in rigorous testing. Every product is Clean Label Project Certified.
For the first five years, MaryRuth, David and MaryRuth's mom, Colleen, bootstrapped the brand, which was profitable from day one, David says. In August 2021, MaryRuth's sold a minority share to Butterfly Equity, a food-focused firm with Bolthouse Farms, Orgain, Pete and Gerry's Organics and Qdoba in its portfolio. "But not because we had to," David says. "We just knew that the support of a reputable private equity company that specialized in our space would be valuable for getting to the next level. We want to always be woman-owned and controlled."
Butterfly principal Francesco D'Arcangelo says the firm was inspired by MaryRuth's mission to empower people to take control of their health and wellness, its commitment to innovation, plus its focus on flavor and format. "Her dedication to promoting a structured routine for the entire family and creating high-quality bioavailable and absorbable supplements resonated strongly with us."
By providing the institutional capital to "help professionalize the organization," D'Arcangelo says Butterfly helped MaryRuth's boost revenue by 70%. A key driver of that growth has been a strong push into brick-and-mortar, starting in late 2021.
The brand has moved into Whole Foods Market, Natural Grocers, Walmart, Target, Publix, Kroger, Wegman's and soon Sprouts Farmers Market. More recently, MaryRuth's inked an exclusive partnership with the kids' YouTube show "CoComelon" for its infant and toddler products sold at Sam's Club.
"MaryRuth's has continued a robust online presence that is now translating onto the shelf through extensive retail growth," D'Arcangelo says. "This is creating an interesting flywheel. We are fueling growth back into e-commerce and allowing the business to scale very strongly."
D'Arcangelo also credits the founder for the company's achievements. "MaryRuth is an incredible leader, with the perfect combination of personal drive and passion for helping others."
That passion led her to create the financial-assistance program We Care Support. "Whatever you can afford, we'll work out a discount that works for your family," David says. "MaryRuth doesn't want anyone to be denied good health or better ingredients. We have 5,000 or 6,000 families in the program, and they are some of our most loyal customers."
D'Arcangelo wants to see MaryRuth's further cement its position as a leading VMS player while moving into other "better-for-you products for the whole family" and continuing to forge ahead into retail, the brand's fastest growing channel.
"I feel like we're just getting started," David says. "We now have half a million points of distribution, maybe more, and we're saying no to people because we don't have enough inventory. We can't make our products fast enough, so we are expanding our supply chain to fuel more growth. We also have a ton of innovation in the pipeline. For the next two years, our goal is 50% to 100% growth a year."
Scaling Company: Gainful
Among scaling companies (roughly $15 million to $99 million), personalized performance nutrition brand Gainful stands out. College athletes Jahaan Ansari and Eric Wu co-founded the direct-to-­consumer business in 2017 to cut through the confusion, intimidation and opaqueness they associated with sports nutrition. Their solution—premium-quality personalized protein powders plus ongoing support from registered dietitians (RDs)—took off. Gainful has expanded well beyond protein, surpassed 1 million orders, turned a profit and, in April, debuted nationwide at Target.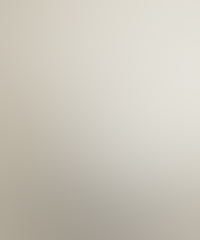 Gainful was born out of "personal necessity," Ansari says. "Eric and I were both high school athletes and played club soccer through college, but we never had a nutritionist tell us the right supplements to enhance our fitness regimens."
Sports nutrition, especially protein powders, felt daunting. "Walking into GNC and staring down aisles of indistinguishable tubs was rather off-putting," Ansari says. "Honestly, it seemed like some of this stuff might hurt me. We surmised that this personal pain point may also be a broader marketplace need."
Ansari and Wu thought they could create a brand around making it easy for people to match ingredients to their goals, with RDs helping to formulate products and guide customers throughout their journey. With support from RDs, they devised a quick online quiz to learn about each customer and customized protein powders accordingly. The founders went through tech startup accelerator Y Combinator to aid their launch.
"A YC mantra is 'do things that don't scale,' and we took that to heart," Ansari says. "When we had only 100 customers, we'd handmake each powder to order. Of course, that doesn't scale, but we learned a lot about our customers, their likes and dislikes, and which ingredients worked and didn't."
That early data helped them home in on SKUs that had "critical mass of a lot of use cases," Ansari says. With an edited portfolio, Gainful could still provide elite-level personalization but become "a scalable business that could be a $2 billion or $3 billion company eventually," he adds.
The company also ceased a la carte sales. "Fitness and wellness are a long-­term ­journey, and a subscription model lends itself well to that," Ansari says. "Hopefully, that first purchase is the beginning of a long, fruitful partnership to help you reach your goals."
For this reason, providing guidance post-purchase is also integral to Gainful's value proposition. The brand offers personalized recommendations on product usage and checks in to track progress. And if a customer isn't progressing as they'd like, an RD can help figure out why while offering comprehensive nutrition and wellness advice.
As the business gained traction, Ansari and Wu were astounded by the growth. "When we launched, we were wide-eyed and bushytailed," Ansari says. "We thought, imagine if we did $100,000 in revenue … the deal was, we'd get matching tracksuits. We hit that milestone, but then just looked to the next, and the goals got loftier. We never did get those tracksuits—we should."
By 2019, Gainful had secured a "tremendous set of investors" to help it scale, Ansari says. Among the first was BrandProject, which had already invested in personalized nutrition, including Persona, now owned by Nestlé, which leveraged its team to help with marketing, technology, design and branding.
"Eric and Jahaan were very visionary," says Andrew Black, founder and managing partner at BrandProject. "As athletes in their mid-20s, they literally developed this from scratch, and we immediately saw the potential."
BrandProject also brought on Dean Kelly, who joined as CEO in early 2020, from the wedding-planning platform Zola. Before that, he was a vice president at Jet and later Walmart.
"Eric and I scaled the business to $8 million in revenue, but to reach $200 million or $300 million, we needed someone who'd done this before, who we could learn from," Ansari says. "Dean was a no-brainer. He has passion for this space and experience in DTC and retail, and he's a tremendous leader and recruiter."
Kelly was impressed by the founders' achievements, humility and unique take on the category. At the time, the company still sold only protein, but Kelly had bigger ideas. "I saw an incredible brand that could expand to multiple products, categories, channels and countries," he says.
With Kelly at the helm, Gainful launched Personalized Hydration, Personalized Pre-Workout and three Performance Boosts: Collagen, Creatine and Fiber.
"Dean is a strong leader and has attracted a very strong team," Black says. "They're smart, driven and results-oriented. They have a huge dream of this company being a lot larger even than it is today, and I believe they will do it."
Gainful made a gigantic leap in April, launching a new personalization experience exclusively at Target, where, Kelly says, 80% of Americans shop. "Online, we've trained the behavior of shopping for an entire system," he says. "I felt there was an easy way to do that in-store as well."
He devised a three-step system: customers pick a protein type, boost and flavor to yield more than 70 combinations. A QR code inside each protein lid directs users to a Gainful RD free of charge.
Target was an attractive retail partner for several reasons, including values alignment. "We have a premium brand, and Target has a premium customer," Kelly says. "And compared to other retailers, they are more willing to gamble with new brands, and we've seen them do it successfully before."
Known for minting DTC brands into retail gold, Target is equally excited about the partnership. With the success of personalized experiences in other categories, the company knew Gainful would resonate with its guests, says Cassandra Jones, senior vice president of health essentials and beauty at Target. "We're thrilled for our guests to experience a customizable, personal solution they can't find anywhere else. Gainful allows [them] to tap into their personal taste preferences and health goals with an effortless experience and great ingredients at a value they can appreciate."
Already, "the launch has surpassed all of our expectations," Kelly says, and the system is structured to expand.
Kelly expects the company to close a significant financing round this year. "Gainful had its first profitable month in March, a huge success in this economy," he says. "So now, as a profitable omnichannel brand that can expand into additional categories and channels, it's an attractive company. We're looking to bring on a growth partner to help us capture all of those opportunities."
"It has been a very challenging 24 months or even longer, with the pandemic and various economic factors," Black says. "I put Gainful and Dean's team at the top of our list of companies that have hunkered down and become profitable businesses that weren't, even 12 months ago. By being disciplined, they've created their own bright future."
Emerging Company: Planet FWD
Planet FWD, the only complete carbon-accounting solution designed specifically for food and beverage enterprises, was launched in late 2020 by rockstar food and tech entrepreneur-executive Julia Collins as she simultaneously founded climate-friendly cracker brand Moonshot Snacks. Over the past year, Planet FWD has grown the roster of clients it's helping to hit net-zero targets from a handful of companies to over 100, including Patagonia Provisions, Kashi, Ritual, Just Salad and Blue Apron.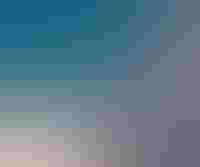 Planet FWD's days as an emerging company are numbered—and that's a great thing, not only for its bottom line but for the planet. Planet FWD's mission—to tackle climate change by decarbonizing the consumer goods space, starting with food, beverage and agriculture—is ambitious, but nobody is better suited to execute it than its creator and CEO Julia Collins, who has tons of experience in food, technology and business. In 2015, Collins co-founded robotic-powered Zume Pizza, scaling the startup into a SoftBank-backed unicorn valued at $2.25 billion. She is the first Black woman to co-found a billion-dollar business.
During that time, Collins became pregnant with her first child, inspiring her to become a climatarian. As she made planet-supporting food and lifestyle choices for her family, she began thinking about how to use the power of food to address climate change. She knew that decarbonizing supply chains, especially via regenerative agriculture, was an integral part of the equation.
Collins came up with the idea to create a climate-friendly food product from the ground up. This would require understanding the total carbon footprint of that product, down to its ingredients, and how to minimize impact at each step. She left Zume in November 2018 to begin working on Moonshot Snacks.
That's when Collins learned that no comprehensive database of regeneratively grown ingredients existed, nor had the ecological impact of various food components been quantified. As she built the climate-friendly cracker brand, she also began building software to help other companies tabulate and reduce their eco-impacts.
"Planet FWD was designed to be a platform business," Collins says. "There is no silver-bullet solution to climate change, and a platform business allows us to launch multiple solutions very quickly. Of course, this [strategy] is more complex and challenging, but the urgency of the climate crisis demands that we move swiftly and aggressively. So, we had the ambition to be more than a brand and more than software, but rather a full-scale solution."
Collins' team built and launched the Moonshot brand from the Planet FWD platform and sold its first box of crackers online in December 2020.
"Moonshot was a vision I'd never seen before, and I knew Julia would make it happen," says Fern Mendelbaum, managing director of venture investments at Emerson Collective, which led Planet FWD's seed-plus round. "Moonshot showed the world that you can create an amazing product from regeneratively farmed ingredients."
The brand "outperformed expectations in pretty much every parameter: sales, growth, customer love," Collins says. "We didn't have any intention to sell the brand. But while getting to know the team at Patagonia Provisions, a customer of Planet FWD, we realized there was so much values alignment that it just made sense."
Patagonia Provisions announced it had purchased Moonshot Snacks—its first acquisition in over two decades—at Natural Products Expo West in March.
Planet FWD is also a first-to-market product. While other carbon-assessment tools, technologies and consultants were out there, no incumbent product offered the total package, the nimbleness to meet customers where they are or as much impact potential as Planet FWD.
"We do everything from measuring an entire organization to measuring one tiny ingredient, from your head office to a head of lettuce," Collins says. "We do this especially well for food and beverage companies because we leverage the largest database for lifecycle analysis for global agricultural systems. So, our deep vertical focus on food and beverage is a differentiator, as is the fact that we are a complete solution, offering corporate greenhouse gas inventories down to ingredient-level lifecycle analysis."
Another standout characteristic is Planet FWD's unique ability to do very detailed scope 3 decarbonization, as 93% or more of food companies' emissions typically come from scope 3 (emissions from purchased goods and services, business travel, waste disposal, sold products, transportation and distribution, investments and leased assets and franchises). "That is tremendously helpful for organizations trying to meet their own net-zero commitments," Collins says.
"In many ways, Planet FWD is a category pioneer or even a category creator," says Nisha Dua, co-founder and managing partner at BBG Ventures, an early-stage fund focused on female and diverse founders that invested in Planet FWD in early 2020. "They had to start as a customer of the potential product, which enabled them to understand what the food and beverage industry needs and deliver a product that will actually change the paradigm."
It's a marvel that one CEO is spearheading this multifaceted endeavor. "I don't know many other people who could do both at the same time," Mendelbaum says. "It is so hard to create a new consumer product, but then to also create a climate-management platform and work with amazing brands, that is not easy."
Collins acknowledges the challenge. "But this has always been incredibly exciting and exhilarating," she adds. "At Planet FWD, we come to work with a lot of fire in our bellies, and every day we see the results of our efforts, whether it's a new feature in our software or a new customer opportunity."
Mendelbaum says Collins "has built a world-class team that includes incredible climate scientists focused on what is important: scope 3 emissions."
Dua adds that Collins's passion is right in line with her company's mission, which isn't necessarily a given among founders. "I also think Julia's position as a woman of color makes her acutely aware of the disproportionate impact of climate change on minority communities, which lends a different perspective on the urgency of this problem."
Collins is the very definition of an "inclusive leader," raising up those around her, Mendelbaum says. "She has so much empathy and compassion, and nobody is more of an active listener than Julia. She understands the importance of bringing people from historically underestimated groups along with her. You see her vision and optimism and want to be a part of it."
Dua is excited about the exponential interest in Planet FWD over the last year, driven in part by the sheer number of companies realizing they're not on track to meet their own net-zero pledges. "You can see Planet FWD's annual contract values 10Xing over the course of six months because companies have bought into the fact that they need to solve this problem."
 "To scale our impact and see that, as a result of our work, our customers are seeing carbon-per-kilogram reductions as high as 200% for an individual ingredient, that has been big," Collins says. Planet FWD's  ambition is to "participate in the radical decarbonization of the entire consumer landscape," with fashion and personal care up next.
Dua can see Planet FWD on the cover of TIME as Company of the Year. "At that point," she says, "we'll be able to say that companies like Planet FWD—because, hopefully, there will be others too—have helped big corporations truly meet their net zero pledges by 2030 or 2040."
The NBJ 2023 Awards issue is available at no cost on the NBJ app or through the NBJ store. Subscribe today to the Nutrition Business Journal.
Subscribe and receive the latest updates on trends, data, events and more.
Join 57,000+ members of the natural products community.
You May Also Like
---
Sep 20 - Sep 23, 2023
Natural Products Expo East is the East Coast's leading natural, organic and healthy products event.
Learn More