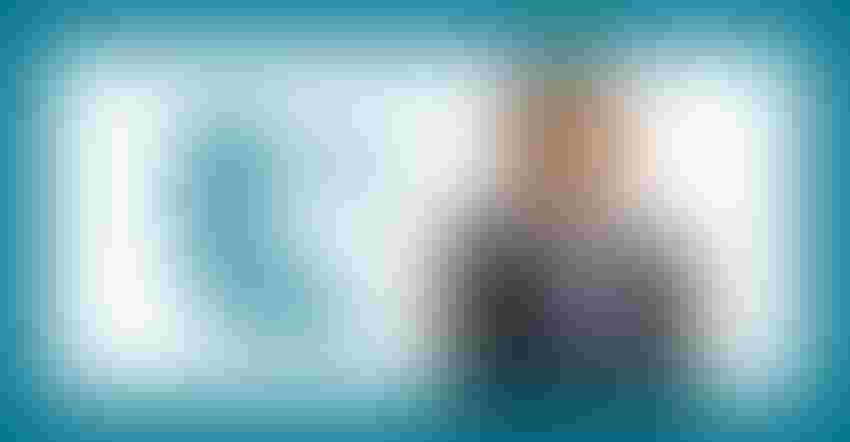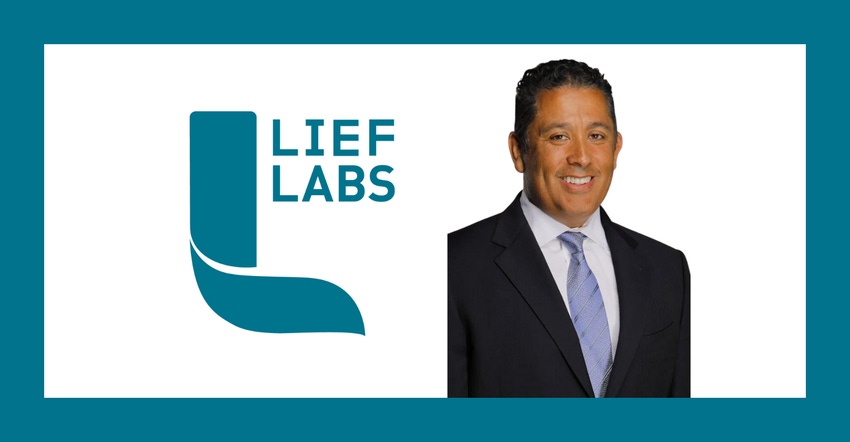 It feels downright charitable to call the recent business climate "challenging" for operators in the dietary supplement supply chain. From COVID to war, from inflation to AI, this is a period of overlapping challenges and massive disruption. The name of the game is adapt and change.
By focusing its early efforts on entrepreneurs—the small- and medium-size brands looking to shape the future of supplements—Lief Labs saw that change firsthand, and it learned to adapt quickly. As a trusted partner in product development and contract manufacturing, Lief remains a growing player in a highly competitive marketplace. In 2022, the company cracked $100 million in revenue on almost double-digit growth, and it landed on the Inc. 5000 list of America's fastest-growing private companies for the seventh time.
For succeeding in the face of adversity, and for its many efforts to make a positive impact on its industry and its community, NBJ is honoring Lief Labs with this year's Management Achievement Award.
A new beginning
Lief was founded in 2008 as a premier formulator, product developer and manufacturer of dietary supplements, but it wasn't the first at-bat for its founder, CEO and president, Adel Villalobos. Villalobos learned some hard lessons at his first company, Avidia Nutrition Group, which he started in 2003. "We struggled for six years," he says, "so I knew to go a different way with Lief, and we did $1 million in sales in that first year."
What changed? "We had a quiet purpose," says Villalobos, "even though we didn't vocalize it that much. The first time around, I wanted to be a low-cost leader. With Lief, I wanted to tap into the emotion of building a purposeful business, and I wanted to make a difference."
Lief Labs' story begins with Villalobos' quest to make an impact. Industry leaders say his integrity is a core of that quest. "We all do things that might be good for us, but it's like dropping a pebble in a puddle of water. What are the effects of those ripples once they spread out from that puddle?" says NOW Foods CEO Jim Emme. "Adel thinks that way, and he does it naturally."
Finding a purpose
An active member of the Los Angeles CEO Council, Villalobos recognizes the importance of workforce development. In September 2022, he was honored by the College of the Canyons Business Alliance to celebrate Hispanic Heritage Month, reflecting Lief's ongoing and deep commitment to building community in the Santa Clarita Valley and building careers for its inhabitants.
Earlier in the year, the company launched the Lief University Mechanical Foundations training program in partnership with College of the Canyons to offer participants the skills and knowledge needed to advance through careers in the industry, including at Lief. The company worked with the college to build the program into a 14-week training period at Lief's headquarters, with special focus on tooling, print reading, electrical, hydraulics and key maintenance skills across mechanics, leads and operators. The company has plans to expand Lief University to a larger training center with courses offered to the broader community.
This is but one example of Lief's commitment to giving back. Philanthropy through the Lief Cares program focuses on essential groups in need of supplementation, with gifts to Vitamin Angels and Heart of the Brain, among others.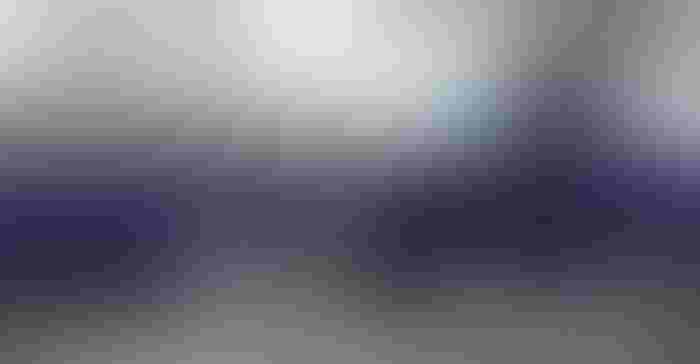 Building a team
The real sense of purpose driving Villalobos's and his team's success is taking care of its people. Emme recalls that, during COVID, when demand was high and operations needed to keep going, Villalobos worked with California authorities through some of the strictest lockdowns in the country, ensuring employee safety came first.  "He treated them like family," Emme says.
That family atmosphere is clear in how Villalobos helps his employees move ahead in the company. Lief University is one example, but the thought that goes into recruitment underlies everything. A few years into its development, when Lief needed to staff up, Villalobos got very intentional about it. "We hired young, energetic, ambitious people," he says, "and we hired for diversity. I wanted to create a culture for the company. That diversity was purposeful." A meeting at Lief can look a lot like a world map with an Hispanic CEO, a Vietnamese head of quality, and Germans, Middle Easterners and Indians throughout management.
The team has taken Lief from zero to north of $100 million, and now Villalobos recognizes the need for a bigger team to take his business to the next level. "It gets more competitive with size," he says. "We need to change how we hire leaders and bring in that next level of experience and technical acumen. Whether we build it from scratch or through acquisition is an open question, in my mind."
Building a facility
There's also purpose in Lief's approach to its facilities, the crown jewels of any manufacturing partner. In the beginning, Villalobos wanted a plant designed for the future, with reductions to the company's environmental footprint in place across all aspects of the business. There were rooftop panels, LED lights and motion sensors, not to mention a focus on recycling paper and plastic.
What began as 8,000 square feet has now grown to 222,000 square feet of fully renovated space, including three facilities offering state-of-the-art manufacturing according to cGMPs, as well as an in-house analytical testing lab and a microbiology lab to deliver custom solutions for a wide range of supplement categories, from powders to capsules to tablets. Lief is a certified USDA Organic facility, with strong capabilities in non-GMO, BSCG, kosher, halal and gluten-free. The company has become a full-service ideation partner and development house for supplement brands.
From Covid to AI
With culture and team so crucial to Lief's success, Villalobos pays close attention to labor trends and the new dynamics taking hold after the pandemic. "The labor market has shifted," he says. "Without a purposeful agenda, it would be tougher to adapt." He faces a growing list of complicating factors: the escalating costs of labor, executives having to do more with less, the migration of urban centers in places like California and employees' lasting desire to work from home. "The new normal is change now," he says. "It's the natural evolution of society, culture and work."
While COVID pointedly teed this up for supplement executives, AI is set to drive the point home in unexpected ways. Just as leadership's mindset begins to shift to doing more with less and labor complexities grow, AI is showing up to disrupt everything. "As tools like ChatGPT become viable on the administrative side, we're going to jump on that wagon," says Villalobos.
The future
As Lief reaches higher and higher levels of scale, Villalobos is thinking about expanding into gummies and snack foods through acquisition. But the real work to be done remains around people. "Culture was the value driver for us," he says. "A certain set of characteristics got us where we are, and a different set will take us forward."
Well aware of the challenges that bringing in a new layer of experience and expertise can pose to culture, Villalobos has tasked a group of nine "growth-mindsetters" to build the bridges necessary for success. "The growth-mindsetters are there to manage this transition and mesh the old and new talent," he says. "I could handle the early growth of Lief, but now I need disciples to protect the culture and lead. When the world moves on you, that leadership mix working well together is crucial."
Another reason for this need is Villalobos' broad view of his role in the industry.
He's a frequent visitor to Washington, D.C., and hosts fundraisers to bring visibility and attention to the causes that matter most to him, like benefit expansions to HSA, SNAP and WIC programs. Emme saw Villalobos at a Washington lobbying event in early June and says he was struck by both his commitment and his humble approach to advocacy. As Emme explains it, the industry might be competitive, but shepherding the policies that lead to success and better health for consumers needs to be collective. He sees that in Villalobos.
"He's not seeking accolades. He's not seeking recognition, [he] just wants to do the right thing," Emme says. "Adel is the real deal."
The NBJ 2023 Awards issue is available at no cost on the NBJ app or through the NBJ store. Subscribe today to the Nutrition Business Journal.
Subscribe and receive the latest updates on trends, data, events and more.
Join 57,000+ members of the natural products community.
You May Also Like
---
Sep 20 - Sep 23, 2023
Natural Products Expo East is the East Coast's leading natural, organic and healthy products event.
Learn More