New vitamin K2 ingredient totally stable in water
New vitamin K2 ingredient totally stable in water
Since there is so little consumption of fermented foods or organ meats in the Western diet, the general population is usually found to be deficient in vitamin K2 — hence the enormous market opportunity for food and supplement developers.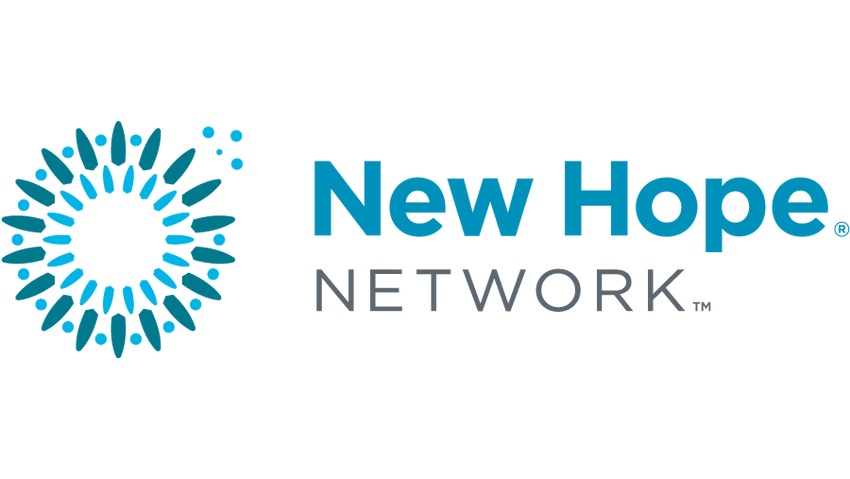 A new bulk form of vitamin K2 is completely soluble in both hot and cold water. The technological advance opens up the ingredient to a wide new range of fortified foods and beverages.
Called MenaquinGold®WS, the vitamin K2-7 (MK-7) powder has virtually no organoleptic impact and is odorless. The new WS version is a technological advancement on drying technology of fermented extracts with an effective process by which the vitamin K2 is completely unadulterated, all natural, and stable and yet completely water soluble.
MenaquinGold®WS is manufactured by Viridis BioPharma/ Synergia Life Sciences, an India-based producer of active nutritional products that are classified as pharmaceuticals in Indiaand other SAARC countries. MenaquinGold®'s North American distributor is Nu Science Trading LLC.
"With the water-soluble version, food manufacturers do not need to use emulsions, hydrocolloids or micro-encapsulations," explains Dale Kriz, managing director of Nu Science Trading LLC. "MenaquinGold®WS can be used directly in any aqueous and semi-aqueous product. It has guaranteed stability and potency to deliver the highest quality vitamin K2 on the market today."
In addition, the ingredient is soy free, allergen free, vegan, self-affirmed GRAS, Kosher and Halal.
K2 crucial for bone and heart health
In the past five years, the amount of research validating the importance of vitamin K2 has blossomed. Both European and American studies have shown that K2 plays a critical role in both bone and heart health.
"Vitamin K2 is involved in the carboxylation of certain glutamate residues in proteins to form gamma-carboxyglutamate residues (abbreviated Gla-residues), which in turn 'turn on' these proteins," said Dr. Dilip Mehta, CEO of Viridis BioPharma. "These proteins are called vitamin K-dependent proteins, and more than a dozen of them have been identified in various tissues in the human body."
The most well known are osteocalcin (for bone building) and Matrix-GLA (for redirecting calcium from arteries). Published studies have shown that higher vitamin K2 intake is associated with lowered cardiovascular mortality, lowered risk of cancers and even lowered risk of diabetes.
"The problem, however, is that vitamin K2has been virtually stripped from the Western diet," Dr. Mehta said.
Vitamin K2 is most abundant in fermented foods like the Japanese breakfast food natto. It is also found in natural fermented cheeses, egg yolk and animal organ meat. It is also made, to some degree, by some of the beneficial bacteria in the digestive system. Since there is so little consumption of fermented foods or organ meats in the Western diet, the general population is usually found to be deficient in vitamin K2 — hence the enormous market opportunity for food and supplement developers.
Beating formulation challenges
Up until now, formulating with vitamin K2 has been a real challenge. The vitamin is  highly lipophilic and hence, hydrophobic. In fact, it is so unstable in an aqueous environment, it has essentially been nonfunctional. Its use has been restricted to fat-based systems, capsules and tablets.
Current solutions to working with fat-soluble vitamins like vitamin K2 have involved the use of hydrocolloid and emulsifier systems. These systems can help disperse and suspend fat-soluble vitamins in an aqueous environment, but they present their own challenges and limitations. They require the use of even more ingredients to form the hydrocolloid and emulsifier systems, such as gums and oils — adding calories and cost to the product.
Microencapsulation technology has also been used to keep fat-soluble vitamins protected in a microcapsule that will then suspend in liquids. While effective, this technology is expensive. Going a step further into nano-encapsulation and nano-emulsions, these technologies can have an organoleptic impact on the finished product, Kriz of Nu Science Trading explained.
The other concern in creating nano or micro capsules and emulsions is the potential effect on bio-availability of the nutrient. If the protective system inhibits the breakdown of the nutrient, it will cause an issue. It's important to protect the nutrient, but protecting it so far that it decreases the bioavailability can be a problem with efficacy.
These are some of the critical issues formulators have to consider when using existing technology to work with fat-soluble vitamins.
"The new MenaquinGold®WS offers formulators a solution to all of these issues," Kriz said. "Made of the highest quality, it's a natural Vitamin K2-MK7 that is odorless and completely stable in a formulators' tool kit."
Subscribe and receive the latest updates on trends, data, events and more.
Join 57,000+ members of the natural products community.
You May Also Like
---
Sep 20 - Sep 23, 2023
Natural Products Expo East is the East Coast's leading natural, organic and healthy products event.
Learn More