Bluebird Botanicals leads evolving category with quality-testing standards
Bluebird Botanicals leads evolving category with quality-testing standards
Seven-year-old company sets high bar with rigorous third-party testing, pushes other brands to follow suit.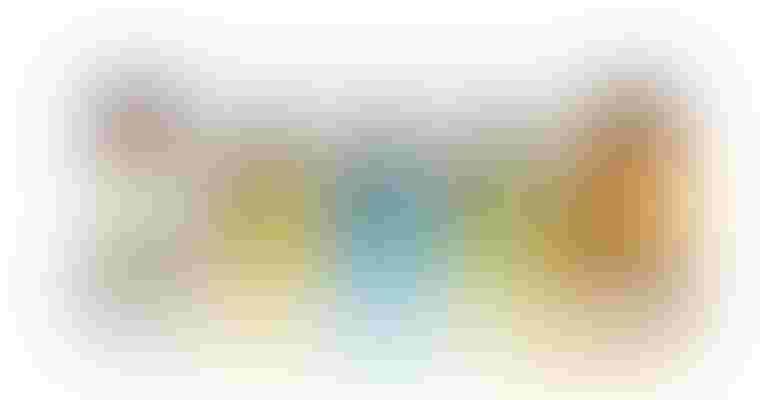 In the early days, Bluebird Botanicals didn't have to try too hard to get on the shelves of forward-thinking retailers. As a steward of the industry, retail customers came to Bluebird. Chief Marketing Officer Michael Harinen remembers getting calls from retailers interested in carrying hemp oil and asking him to sell them on his product. After explaining the company's philosophy and how the founders ran the business, he says 9.9 times out of 10 the call would end with an order placed.
Quality is priority No. 1 for the Louisville, Colorado-based brand, which sources its hemp from farms in Colorado and Oregon. Bluebird boasts that it has the most transparent third-party testing standards of any hemp CBD company, but it wants other brands to follow suit—because doing so helps turn skeptics into customers and lifts the entire industry.
After seven years, the Bluebird family (or "the flock," as they call it) is taking a moment to sit back and breathe. The company, led by founder and CEO Brandon Beatty, went from a couple thousand dollars on a credit card to a multimillion-dollar business with 58 employees. Now the company is using its platform to connect with likeminded organizations and expand the flock. For instance, Bluebird has aligned with Washington State University's research program to save the honeybees, as well as Conscious Alliance, a nonprofit that works with musicians to feed disadvantaged children in Colorado.
We talked with Harinen about how rigorous quality testing has allowed Bluebird to win at retail and why this process needs to be the norm—not the exception—in this nascent category.
What was the first retail account you landed?
Michael Harinen: Sustain Natural Market in Apopka, Florida. The gentleman who owns the place, Paul Dragon, called us up, and at the time it was still early in the industry—we didn't even have a wholesale program. He's a really forward-thinking, radical dude, just really wanting to provide his customers with the newest, latest and greatest products. None of us working at Bluebird at that time had any big CPG experience, so we basically built our wholesale program from the ground up after receiving this call.
So retailers came to you? How did that happen?
MH: We were a recognizable name and had a really strong internet presence. They would search Google for CBD oil companies or wholesale CBD, and since we have good SEO, we would be one of the top options.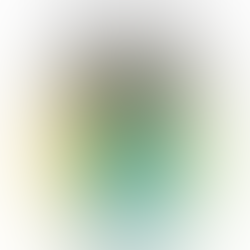 What does quality mean to you and why is it critical to your business strategy?
MH: Ever since day one, it's been all about helping our customers. If we are providing products that aren't up to par when it comes to purity or potency, then we're not providing products that are going to bolster the health and wellness of our customers. Hemp is an incredible bioaccumulator, so it will pull up constituents from the ground it's grown in, which can be harmful, like heavy metals, pesticides, herbicides or fungicides that were sprayed on the land even before the hemp was there. If we're not testing our products for purity, the product could be tainted and causing deleterious effects for customers' health as opposed to beneficial effects. It really comes down to wanting to care for our customers and treat them the way they should be treated. They're paying money for a product that we're creating.
Because hemp is a bioaccumulator, is it necessary to grow hemp organically?
MH: It's necessary to grow hemp in a very clean manner, and I don't know if that means organic necessarily. It can help with marketing if you have the USDA Organic symbol on the front of your package. What is even more important is that whoever is growing hemp or manufacturing hemp products does their research and understands what's important when it comes to what you can and can't use on your crop and what you should be looking for if you're a manufacturer, as far as heavy metals or contaminants go. Consumers should also research what they should be looking for, as far as the consistency of products, the potency of products and the purity. I think rigorous standardized third-party testing is more important when it comes to hemp.
How do you convey the importance of third-party testing to consumers and retailers?
MH: If a company is not up to snuff in its testing, there are going to be potential issues that can affect the health of their customers. Education means really talking to retailers about this. At the moment, it does give us a little bit of a competitive edge, because we're one of the most rigorous in our third-party testing in this industry. But we don't want to be the only one. We want the quality to be there, because if a customer takes a product that is either tainted or not potent, that customer might say to their friends or family "CBD didn't do anything for me" or "it made me violently ill." That reflects badly on everybody in the industry. We want every player to be testing to the rigorous standards we have. We're challenging every company to do that because we really want this industry to thrive and we want our customers to thrive.
Where do you focus your retail education efforts?
MH: The quality piece is huge. For us, it's one of the things we lead with. Because right now, as we talked about before it, it is a strong differentiator for us having the most transparently available third-party batched system in the industry. But honestly, what we really love to do is invite our retailers, our customers, into the Bluebird flock.
How have you won shelf space at natural?
MH: We've been advocating in big ways with our mouths and our money since day one. We've been a big part of the push that now is this industry. I think some natural recognition comes with having been in a prominent place where people have been talking about us. Also, the mission-driven aspect of our brand, which comes through our friendly and accessible labeling, helps with the stigma.
Winning shelf space is about being accessible to both our retail partners and their customers. This is a brand-new category with a lot of information flying around—some of it's true, some of it's half-true and some of it's a damn lie. If you are a consumer getting into it, it's hard to tell without years of experience what is true and what's not. When we talk to our retailers, we let them know we have a customer care team that can answer any questions they or their customers have. For store staff, knowing that we have that team available is a huge relief.
How can independent retailers stay in the game as hemp gains a wider audience?
MH: If they can get in close and build relationships with companies that can provide them the education they need to provide their customers, it will help them remain incredibly viable. If they can walk their customers through that whole decision-making process, that kind of service wins a very loyal customer. If that person is really happy with that experience, they'll tell everybody they know about this great experience and that these products that are changing their life.
Why is it important for your products to be in independent stores as well as national chains?
MH: They are such health-forward, radical, amazing people. Those are our people and we want to support them. I think there's going to be a change in the tides. There's a lot happening at the bigger level with these giant health food stores providing healthy food to people who might otherwise not be aware of it. I also believe independents are always going to be the ones on the bleeding edge. You can look at hemp extracts as an example. These larger companies are just now getting on board with hemp and CBD products. Meanwhile, independent retailers had already been doing their research and carrying these products. People are going to frequent these stores more often if they really are dedicated to their health and wellness. There's going to be a migration back to healthy independent natural retail stores.
Subscribe and receive the latest updates on trends, data, events and more.
Join 57,000+ members of the natural products community.
You May Also Like
---