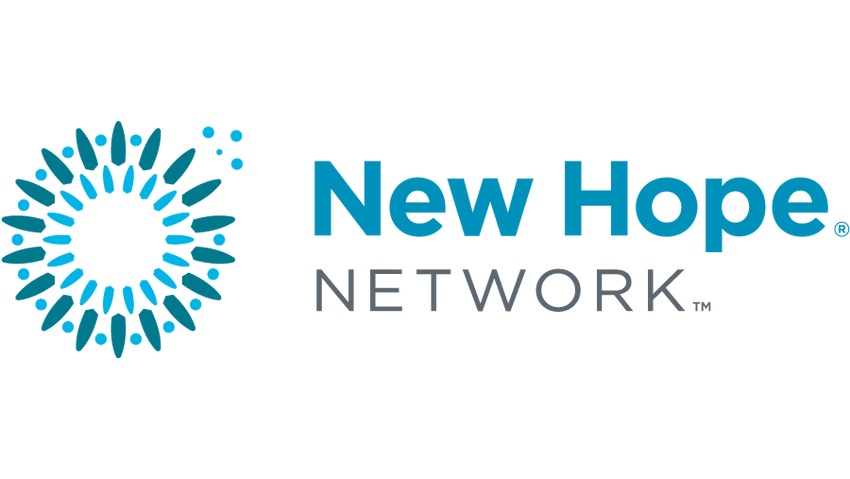 NBJ: What was the inspiration for ENact™? 
Ochoa: Health care should demand better patient outcomes, and nutrition is a significant area of opportunity that can both improve health care quality and reduce costs. When included from day one, nutrition individualized to patients contributes to higher success rates overall. Recognizing the need to make nutrition an essential component of high quality patient care, Nestlé Health Science developed ENact™ (ENactNutrition.com), a web-based, integrated enteral nutrition program aimed at improving hospital patient outcomes through the adoption of nutrition-focused quality improvement (QI) initiatives.  Featuring a library of QI nutrition toolkits to help implement and champion projects and track related improvements, ENactNutrition.com also offers educational materials and downloadable Plan-Do-Study-Act (PDSA) methodology templates to facilitate QI nutrition project development, particularly in the areas of critical care, malnutrition and surgery.
NBJ: People say that doctors are under-educated about nutrition; is it difficult to get them to listen?
Ochoa: Physicians are key to the provision of adequate nutrition intervention, both in and out of hospitals. Some possible barriers that prevent physicians from providing adequate nutrition intervention include:
• Lack of adequate education in medical school and during residency training.
• Lack of time during the patient evaluation, where other priorities, including that of medical treatment, may take precedence.
• Complexity in the implementation of nutrition intervention while pharmacological or surgical intervention appear to be simpler and more straightforward.
NBJ: Why do you think nutrition gets so little attention?
Ochoa: Nutrition is complex and calls for the involvement of all members of the care team – from clinical nutrition managers to surgical teams to hospital administrators. We need to elevate the importance and role of nutrition by leveraging the QI process to help improve patient outcomes through specialized nutrition care. One important issue is the economics of nutrition intervention. There is currently very poor reimbursement and a significant economic disincentive towards the use of nutrition intervention when compared to other forms of therapy, including pharmacotherapy and surgery.
NBJ: What can the nutrition industry learn from physicians?
Ochoa: Continued partnership and dialogue between the nutrition industry and physicians is key. Understanding the type of information and tools that best support doctors and hospitals in implementing and measuring nutritional interventions is critical. That's where investment in high quality research that demonstrates the positive effects matters. For example, current research shows that improved nutrition contributes to a decrease in a hospitalized patient's length of stay, episode cost and readmission risk.
NBJ: If more doctors show more interest in nutrition, do you expect innovation around products/formulation/delivery formats?
Ochoa: Yes, absolutely. There are many benefits of nutrition intervention, and increased interest from physicians and other care team members will certainly lead to innovation. For example, a large amount of evidence demonstrates a significant clinical benefit of nutrition intervention in patients undergoing elective gastrointestinal surgery. Research found the use of oral nutritional supplements to provide certain nutrients prior to and after surgery may significantly decrease the risk of complications, particularly postoperative infections.  Work in nutrition has also led to the identification of specific amino acid deficiencies in certain patients. For example, alterations in arginine metabolism are frequent in patients with sickle cell anemia. Low arginine in these patients,
particularly during a crisis, may lead to inappropriate vasoconstriction and localized poor tissue perfusion. Recently, Dr. Claudia Morris from Emory University demonstrated that the provision of arginine intravenously may significantly reduce pain during the sickle cell crisis. Amino acid deficiencies are also quite frequent in certain tumors and may be a mechanism by which the tumor is able to "turn off" the immune system. Tumor evasion, which is the technical term for "turning off the immune system" by creating specific amino acid deficiencies, appears to lead to poor prognosis. Thus, in the future, we may find that nutrition interventions aimed at restoring these specific nutritional deficiencies may significantly improve outcomes.
NBJ: What kind of responses are you getting from hospital and clinic administrators?
Ochoa: We see progress. We know that health care practitioners, many times supported by administration, are implementing good nutrition interventions, and patients and healthcare system are reaping the rewards. For example, Nestlé has supported a quality improvement initiative, called "Strong for Surgery (S4S)," which was initiated by surgeons in multiple hospitals across the state of Washington to help patients undergoing surgery. We are currently awaiting the results of this initiative. The evidence-based tools and resources available through ENact™ are a powerful value-add to clinical practice and healthcare as a whole. Providers stand to gain advanced knowledge and skills necessary to implement and execute significant QI projects throughout the hospital and outpatient clinics – within the area of nutrition and beyond. We've been very pleased with the positive and supportive response so far.
NBJ: Do you think insurance companies will ever show interest in nutrition as a strategy for cutting the costs of care?
Ochoa: Insurance companies are becoming increasingly aware of the benefits and low cost of nutrition interventions.  I think we will continue to see more programs in the future that incorporate nutrition intervention into all aspects of healthcare as a way to not only cut costs, but also improve the overall quality of patient care.
NBJ: What can the nutrition industry expect from an increased awareness of nutrition in clinic/hospital settings?
Ochoa: Nutrition therapy has the power to influence a broad range of improvements from stronger patient outcomes and streamlined costs to increased organizational efficiencies. This value continues to be increasingly recognized, and as result, the healthcare system will continue to move toward implementing programs that seize the benefits of nutrition intervention. QI initiatives not only help implement change in a structured, organized way but also provide measurable benchmarks to demonstrate sustainable improvements in outcomes.  ENact™ offers proprietary nutrition-focused QI resources and educational materials that can help healthcare professionals integrate quality strategies and targeted nutrition practices, ultimately strengthening patient outcomes and quality of care.
NBJ: The efficacy of nutritional formulas and supplements seems to be constantly under attack from organizations and journals associated with the medical establishment. Do you think tools like ENact™ can change that negative assessment?
Ochoa: Adequate nutrition research that systematically tests mechanistic hypotheses and demonstrates clinical efficacy is essential. This type of research leads to a clear understanding of the role of nutrition intervention in specific populations and creates realistic claims of benefits that are then adopted by mainstream medicine. ENact™ makes a positive difference by connecting healthcare professionals, hospital administrators and other site visitors to evidence-based resources and specialized information that allow them to learn more about nutrition and QI and immediately put into action nutrition-focused QI initiatives within their organization. At its core, ENact™ is a program that helps improve and measure patient outcomes in clinical settings, enabling hospitals to achieve measurable benchmarks to demonstrate sustainable quality improvement.
NBJ: What is the level of awareness among consumers about the role of nutrition in healthy outcomes from illness? What can ENact™ offer them?
Ochoa: At this time, ENact™ is professionally-focused. Healthcare professionals today are increasingly challenged to champion QI projects and improve outcomes on a patient-wellness and hospital organizational level, but sometimes lack the resources to set into motion new processes and protocols that will be visibly effective.  ENact™ is a place where clinicians can find the tools necessary to implement nutrition initiatives and, in turn, educate and support their patients.
Subscribe and receive the latest updates on trends, data, events and more.
Join 57,000+ members of the natural products community.
You May Also Like
---
Sep 20 - Sep 23, 2023
Natural Products Expo East is the East Coast's leading natural, organic and healthy products event.
Learn More