Checkout: Kimberton Whole Foods embraces organic, local food in eastern Pennsylvania
Checkout: Kimberton Whole Foods embraces organic, local food in eastern Pennsylvania
Kimberton Whole Foods co-founder Terry Brett explains the extra steps his business takes to support local producers and the local economy.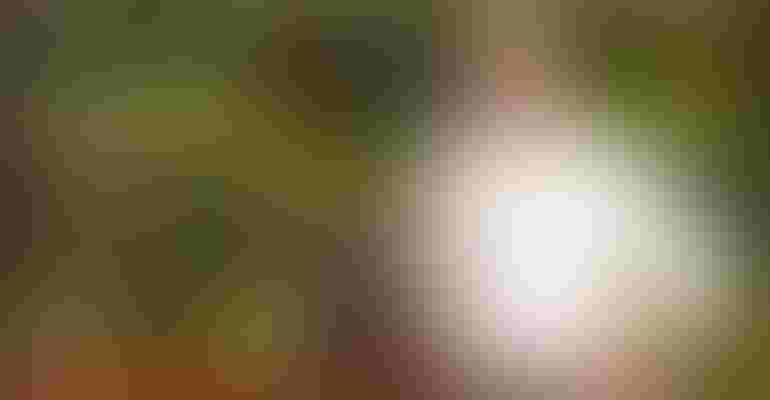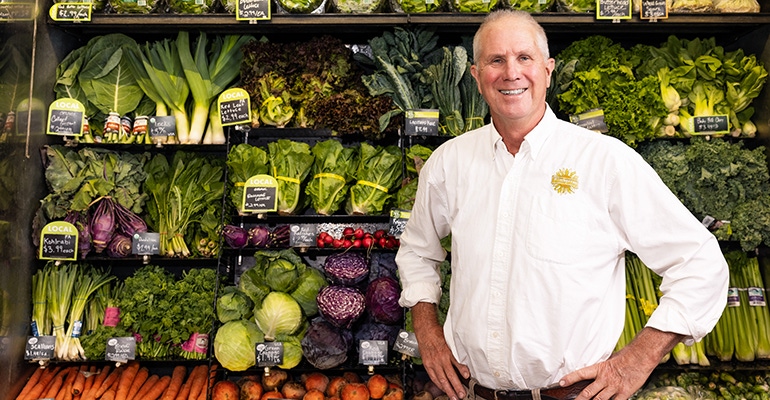 Terry Brett just wanted to be a farmer. But he wound up a retailer, and hundreds of local producers and thousands of loyal shoppers in the Greater Philadelphia area are so glad he did. Back in 1986, he and his wife, Patricia, ran a 400-acre biodynamic and organic dairy farm now named Seven Stars Farm. Terry made yogurt while Pat opened a small farm store onsite, the first iteration of Kimberton Whole Foods. "My goal was to end up working on the farm, but with four little children and a fifth soon to follow, I didn't end up getting out of the store," he laughs.
Since relocating to the village of Kimberton in 1994, Kimberton Whole Foods has grown tremendously. With six locations currently and a seventh slated to open mid-2022, the business is beloved for its fair prices, community support and commitment to organic and local foods. Kimberton Whole Foods buys directly from more than 200 local vendors located within 100 miles of its distribution center and goes above and beyond to support them. These tenets, in turn, have attracted a dedicated customer base and helped the company expand.
NFM talks with Brett about his undying passion for this work, his family's journey and why uplifting local producers is a win for all.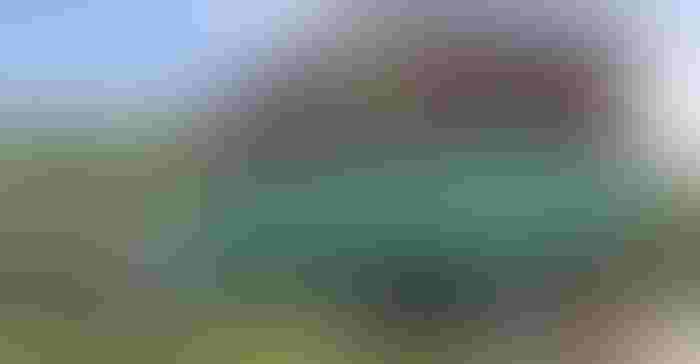 You've been at this a while now. What keeps you excited about the work you do?
Terry Brett: Being able to bring really good food to people is what excites me. And I just love being of service. I was a religious studies and theology major because I thought being a minister was how I wanted to be of service. But after my second attempt at college, I came to the conclusion that if one could have a positive impact on the economy, could be of service to the economy in a sustainable way, that would be noble to dedicate one's life to.
What is your favorite part of your job?
TB: If I could just walk around and talk to coworkers and customers all day long, that would be the favorite part of my job! I love pulling together an incredibly talented team of individuals all dedicated to the same thing.
I love being able to increase wages and benefits for all of our extremely hardworking coworkers so they can have good lives and decent retirements while doing something meaningful to them.
You've been a staunch supporter of organic and biodynamic for decades. What are your thoughts on the state of organic today and its importance for the future of food?
TB: I think USDA Organic standards need to be defended against those who would water them down. For our stores, for any national brand we carry, it is an imperative standard, along with Non-GMO Project Verified. But we have a number of local producers who farm with organic practices but aren't certified, and we're OK with that. It's too costly for them to get USDA Organic certification, and our customers don't seem to mind. So yes, organic certification is important, but on a local basis, not so much.
You also champion local food. Why is this so important?
TB: In any industry, keeping money in the hands of the local economy is just a good thing versus money being extracted by national companies headquartered who knows where. Most of the supermarkets in our area were short of inventory during the early days of the pandemic whereas we were not. Direct sourcing kept our meat, egg and dairy shelves full. For many customers, this was a wakeup call or affirmation that a locally sourced food supply is much more sustainable long-term. If we're talking about food security, then we should support local farmers so they can exist and so that, if we go through something like COVID again, we can still eat.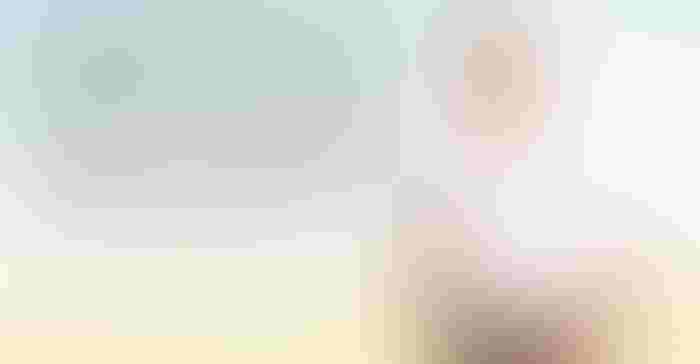 What are some specific ways Kimberton Whole Foods supports local producers?
TB: We created a one-stop drop-off spot for our farmer partners in 2008 when we opened our own distribution center, which is pretty unusual for a small company to have. This way, they don't have to go all over southeastern Pennsylvania to bring product to our stores. We also pick up products from farms, take them back to the center and distribute them to each store a minimum of three times a week, so we can move fresh and short-dated product very efficiently.
We don't add any extra margin for all this extra handling, which is a significant expense on our part. The fact that we cover the cost is one of our most significant contributions to local producers, and this has very much become part of our identity. Additionally, for all local vendors, we don't expect free-fill, which is standard in the industry, and wouldn't even consider slotting fees. Our marketing team also calls out local vendors with clear signage throughout our stores.
How are your wife and kids involved in Kimberton Whole Foods?
TB: My wife takes on occasional roles in the business, but she was a strong underpinning to our success as a family. Our five children have their mother's strong work ethic and are all highly moral individuals. It has worked out well, working together as a family. We don't always agree on everything, but for the most part, we do.
Our eldest, Heidi, came back to the business after getting a ceramics degree and managing a ceramics studio; she is now our director of finance. Our second child, Ezra, is director of operations and essentially our general contractor overseeing the buildouts of the last three stores. Our third, Colin, is celebrating 20 years working with us. He has strong culinary talent, just like his mother, and manages the café at our Kimberton location. Our second daughter is a mergers and acquisitions attorney in Philadelphia, but she visits all the time and is the life of the party. Our youngest, Robin, has been working here for 15 years. He is the director of purchasing and merchandising and does a wonderful job.
Do you hope to pass the business along to them eventually?
TB: Yes, we plan on passing the business along to the children and hopefully, if they're interested, our five grandchildren. But they are ages 11 to 2, so who knows which paths they'll take. I have a silent partner who fully intends for the business to be just in the family, but I'd like to develop a structure where key workers have an ownership stake as well, because a lot of people have helped us get to where we are.
What do you enjoy doing outside of work?
TB: Well, I purchased another 3 acres of land to start a tree and plant nursery, and the first 1,000 trees are in pots or in the ground. So now, following a 35-year detour into retail, I get to grow things. We have a need for native plants and trees because we've created ecological deserts for bugs and birds, bees and butterflies, but not many people are growing them. We just opened a garden center across the road from our main store in Kimberton, and while I was determined to not employ anyone in my next venture, I'm realizing I need to hire some people. There is no way to get all the work done myself.
So that is my current project, but as I withdraw more and more—I just turned 65 last October—all the day-to-day activity in the stores is in the hands of our really competent team. So as I start to think ahead, spending a lot more time with our grandchildren is what I'd like to do.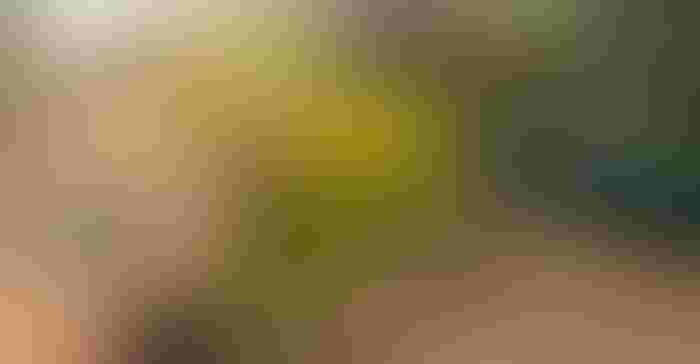 3 ways to build customer loyalty
Why do Kimberton Whole Foods customers keep coming back? Owner and CEO Terry Brett highlights three main drivers of company loyalty, from which other independent retailers can draw inspiration.
Firm dedication to local. As an example of Kimberton Whole Foods' commitment, the company sources from five different raw milk producers and goes to eight farms for eggs. With sales of locally produced products exceeding $6 million in 2020, customers clearly love KWF's commitment. "Our growth over the years has allowed us to support many more farmers—and to an ever-greater degree because we can buy more and more from them as we expand our customer base," Brett says.
Fair prices. From the very beginning, KWF has worked hard to keep prices low. "Because of our experience having five children and living on a farm, we know how difficult it is for young families to afford good organic food, so we've been dedicated to that for 35 years now," Brett notes. "We are in the very competitive Philadelphia market, and our strategic buying and passing on of vendor discounts has created a lot of customer loyalty."
Community engagement. Through KWF's Rounding Up at the Register Program, each store donates to 12 different local nonprofits every year, one for each month, totaling 72 companywide. "Because this program supports a wide range of nonprofits in all six communities, our commitment to caring really resonates with people," Brett says.
Subscribe and receive the latest updates on trends, data, events and more.
Join 57,000+ members of the natural products community.
You May Also Like
---
Sep 20 - Sep 23, 2023
Natural Products Expo East is the East Coast's leading natural, organic and healthy products event.
Learn More