NFM Market Overview 2021: Independents grow, adapt amid pandemic
NFM Market Overview 2021: Independents grow, adapt amid pandemic
Natural products stores that offer online ordering, click-and-collect opportunities and new prepared-food choices likely will better face grocery competition. Here's a look at the Market Overview data from a year like no other.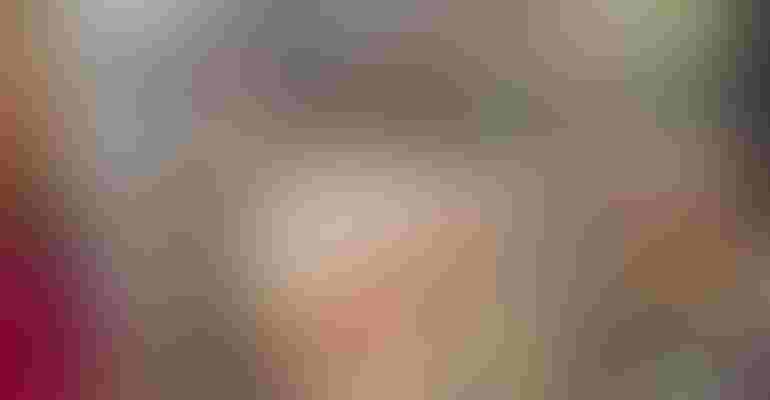 Many independent natural retailers saw a significant sales boost in 2020 as consumers stocked up on shelf-stable foods to cook at home, shunned restaurant dining and focused on their health and nutritional needs.
The COVID-19 pandemic forced retailers to adjust just about every aspect of their operations, from adhering to the evolving health and safety protocols to adding e-commerce capabilities and revamping their bulk foods and prepared-foods offerings.
"We actually remade ourselves in 1,000 different ways," says Cheryl Hughes, owner of The Whole Wheatery in Lancaster, California.
The Whole Wheatery not only added digital ordering and curbside pickup, but completely revamped its in-store restaurant, Natcheryl's Café, to expand its retail space, and also implemented new traffic flows and made other significant changes to its operations, she says.
Many of the adaptations that independent natural retailers implemented during the past year, such as new digital ordering and click-and-collect capabilities, might help them better compete going forward, according to Hughes and others in the industry.
Natural Food Merchandiser's annual Market Overview survey found that nearly three-fourths of stores reporting 2020 data—74%—said sales increased. The average sales gain among all retailers surveyed was 6.4%.
Much like the grocery industry overall, independent natural food retailers experienced declines in traffic for much of 2020, but they also rang up larger average basket sizes, which more than compensated for the declines in customer counts, according to retailers and other industry observers.
"Shoppers were choosing to go to fewer locations for their shopping needs, but they were building larger baskets where they did shop, and ultimately that was one of the most significant developments of 2020," says Greg Leonard, VP of business development at Independent Business Intelligence Solutions LLC, which provides software tools for independent retailers. "We saw basket size for independent natural food retailers that probably had not been that good in years."
One of the keys to becoming a primary shopping destination in 2020, says Aaron Gottlieb, owner of Jacksonville, Florida-based Native Sun Natural Foods Market, was offering a strong grocery assortment that allowed customers to conduct a full grocery shop. Retailers that primarily focused on the vitamin and supplement side of their business, with limited food assortments, appeared more likely to struggle, he says.
"If you were known in your community as the natural food grocery store, then you were going to thrive in this environment, as long as your distribution channels were able to give you access to product," he says.
In fact, out-of-stocks were perhaps one of the factors that prevented many retailers from even higher sales gains in 2020, although some retailers said they were able to direct customers to suitable alternative items when their preferred brands were unavailable.
At the same time retailers were attempting to navigate supply issues and meet shifting consumer demands, they also faced the constant stress of ensuring the health and safety of their customers and employees while adhering to ever-changing government rules and recommendations.
"Retailers were stuck in a no-win situation between government and shoppers, being pressured to enforce mandates and still maintain good customer relations, while keeping employees calm and safe," says Jay Jacobowitz, president and founder of Retail Insights. "The most effective solutions involved clear and frequent communications to all parties, irrespective of the particular rule or regulation."
The pandemic transition to online shopping
Like many independent natural retailers, The Whole Wheatery did not have an e-commerce presence before the pandemic, but it quickly implemented online ordering with curbside pickup, says Hughes.
"We absolutely had to do it to remain competitive," she says.
The NFM research found that 83% of retailers surveyed implemented curbside delivery to customers' cars, including 96% of retailers who described themselves as health food stores. Vitamin and supplement stores added curbside service at a lower rate of 75%.
A significant number, 41%, launched or increased their phone ordering capabilities, and 38% launched online ordering with store pickup; 23% began conducting delivery themselves; and 9% began using third-party delivery services such as Instacart.
Adding e-commerce functionality is not as easy as flipping a switch, however, as many retailers learned in the past year. Among the ongoing challenges retailers face are the fluctuating inventory shortages, which make it difficult to list product availability online, and the need to incorporate prepared foods into the online offering.
Gottlieb of Native Sun says his company had been in the process of implementing an e-commerce platform when the pandemic hit. The company worked with IBIS to analyze its product sales and get its most popular products online quickly, and it conducted additional analyses to ensure an adequate supply of essentials such as spices, that consumers needed for home cooking.
"It was a curated assortment, so that out of the 8,000 items we currently carry, only 1,000 went up," Gottlieb says. "It's a work in progress, as it is with most retailers."
He estimates that based on his experiences speaking with other natural independents, many saw 25% or more of their sales migrate from in-store to online in the last year.
"People just instantly gravitated to the web stores of the independents that they shopped with," Gottlieb says.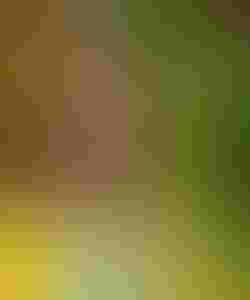 Green Acres, a seven-store operator in Kansas, Oklahoma and Missouri, also accelerated the implementation of its e-commerce capabilities during the pandemic, says Shannon Hoffmann, co-owner, president and chief financial officer.
The company partnered with technology provider Mercado to create its online platform, which primarily served customers seeking pickup orders. The retailer handled order picking and the delivery to cars at curbside using its own staff, but carefully set parameters around the times that customers could use the service so that employees could manage the additional workload.
As the vaccines have become available and as COVID infections have subsided, Green Acres customers have been resuming their in-store shopping behaviors, Hoffmann says.
"They really want to be back in the stores, and they want to talk to us," she says. "We are in the Midwest; people want that interaction." Offering online ordering "will always be a part of what we do," she adds.
Gottlieb says he expects that the persistence of online ordering going forward will vary by retailer and by market. In some rural locations where urban consumers have relocated, those shoppers may be expecting retailers to offer grocery e-commerce capabilities, he says.
The Turnip Truck in Nashville, Tennessee, added online ordering in 2020, along with curbside pickup and delivery, says John Dyke, owner of the three-store company.
"We see e-commerce as being a convenient extension of our business model," he says. "As Nashville grows, we also need to grow the ways customers can interact with and shop the stores. This is one more way we are doing that."
E-commerce will never replace the appeal of in-store shopping for most customers, he says, citing both the sense of community and overall sensory experience the stores offer.
Josh Lopez, growth solutions manager at KeHE Distributors, says he expects independent natural retailers to continue to refine their e-commerce capabilities going forward.
"As we return to some sense of normalcy and people resume their pre-pandemic on-the-go busy lifestyles, I believe many of those consumers who adopted the online grocery shopping experience during the pandemic will continue to do so more for its convenience factor rather than out of health and safety concerns," he says. "For those consumers that cannot shop online or prefer buying their groceries in person, it will be crucial for retailers to find a new balance that promotes a clean and sanitary, yet exciting in-store shopping experience."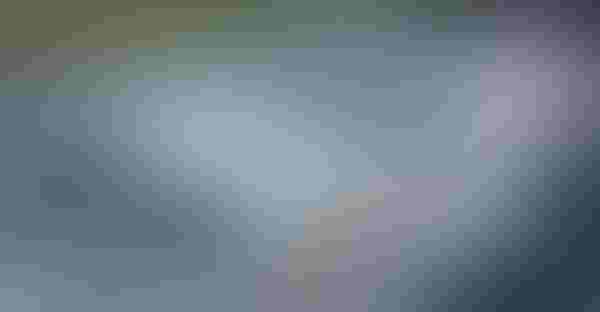 New strategies for prepared foods
Prepared food was another area that evolved significantly over the past year. As trip frequency declined and consumers did more at-home cooking, many retailers saw their deli prepared-food programs take a significant hit.
Many stores shut their hot and cold salad bars if they had them, in-store seating was eliminated and made-to-order salads and sandwiches were largely replaced by grab-and-go. The NFM survey found that 46% of retailers were offering more grab-and-go foods to replace restaurant meals, and 38% switched from fresh food bars to pre-packaged grab-and-go. About one in five retailers—21%—said they converted their self-serve food bars to an employee-service model, and 17% said they closed their self-serve fresh food bars.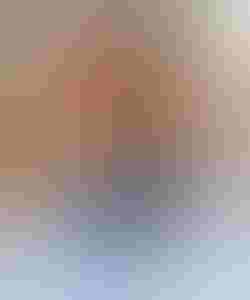 Hughes of The Whole Wheatery transitioned much of her in-store, 60-seat restaurant area into expanded retail space, and she says it has performed so well that she has no plans to return the restaurant to its former capacity.
"We sold so much more product in a retail environment," she says. "We still have a ton of to-go business, even though restaurants have opened up around us with indoor and outdoor seating."
The Whole Wheatery has continued to offer made-to-order items as well, but the grab-and-go offerings have been popular, Hughes says. The menu of prepared items include breakfast burritos, sandwiches, salads, soups, baked goods and other offerings, including some family meals.
Hoffmann says Green Acres also pivoted to more grab-and-go items, including soups and salads to replace the self-serve soup and salad bar that was a staple of the stores' offerings. Deli business had also been strong at the retailer's stores, but that business also had to shift quickly to more grab-and-go options, she says.
Although traffic has begun to return to the delis, it's not clear yet how it might play out over time, she says.
"We are not close to knowing what the norm is going to be yet," Hoffmann says. "People aren't back in their offices yet, and we get a lot of lunchtime office traffic. I do think there will be a shift in the way people eat."
The Turnip Truck stores closed their hot and cold prepared food bars temporarily, Dyke says, and offered only prepackaged items, but the retailer has since mostly transitioned back to its pre-pandemic offerings. 
Jacobowitz of Retail Insights says some of the innovations around prepared-foods packaging that emerged during the past year could have staying power.
"There is a nascent movement to develop returnable/washable/reusable prepared-foods packaging that could turn into an entire new service industry for food stores and restaurants," he says. "This aligns with the high cultural values of sustainability, minimizing waste and going beyond recycling to reusability."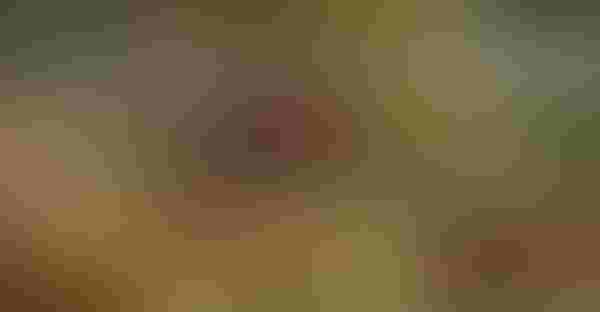 Supply chain issues persist
While independent natural retailers have long struggled with supply chain issues, the past year pushed many of those issues to new levels.
Many independents that were receiving only one or two shipments per week struggled, says Native Sun's Gottlieb, while those that were receiving more frequent service were better able to stay in-stock. Some regions were coping with deliveries that that were only 60% to 65% complete, he says.
Working with trade associations such as the Independent Natural Food Retailers Association (INFRA) helped improve supply levels, he says.
"As an independent alone, it was hard to go to a supplier and say, 'Do more for me,'" Gottlieb says. "We definitely saw that the better communications we had with the trade associations, the faster you could get from 65% to 82%."
Lopez of KeHE says the agility of independent grocers helped them adapt to the challenging supply conditions.
"While the entire grocery retail landscape has endured out-of-stock issues at the shelf caused by supplier production issues, natural retailers were quickly able to replace problematic items and brands with newer item innovation," he says.
Consumers' willingness to switch brands was unprecedented, Leonard of IBIS says.
"Consumers became less brand-centric because of supply shortages, not for any other reason, and more product solutions-centric," he says. "If they wanted olive oil, and their favorite brand was not available, they had no problem buying another brand if they believed it was comparable, and that took place across the store."
Retailers such as Green Acres also focused their efforts on helping consumers find suitable replacements for their preferred items, Hoffmann says.
Green Acres, which does a strong supplements business, worked hard to make sure it was in-stock on immunity-boosting products in particular, and that its employees were trained to discuss these high-demand products with customers.
Other areas of focus included helping people eat heathier diets overall, and deal with stress and sleep issues.
"We created displays to make shopping as easy as possible and made sure our staff was up to speed on everything," Hoffmann says. "That's how we pivoted to be a resource for people."
Lopez of KeHE expects that consumers will be more engaged around health and wellness going forward.
"Diets that were gaining steam pre-pandemic, such as plant-based and keto, have continued to see accelerated growth amidst the pandemic, indicating that consumers have turned to these diets to help maintain their personal health and wellness goals," he says.
Additionally, functional foods and beverages will continue to be an area of focus in natural retailing, Lopez says. Products containing ingredients that boost immunity and support stress reduction, such as adaptogens, will gain traction, particularly in grab-and-go items, he adds.
"Moving forward, retailers will need to ensure their assortments are optimized to support these growing consumer trends," Lopez says.
Leonard, who previously worked for Tree of Life and KeHE, says it's not yet clear which trends that emerged in 2020 will persist, and what new challenges the industry might face.
"The independent retailer segment has been under some kind of pressure or another for the better part of 10 years now," he says. "That pressure requires adapting, and it always did."
Subscribe and receive the latest updates on trends, data, events and more.
Join 57,000+ members of the natural products community.
You May Also Like
---
Sep 20 - Sep 23, 2023
Natural Products Expo East is the East Coast's leading natural, organic and healthy products event.
Learn More