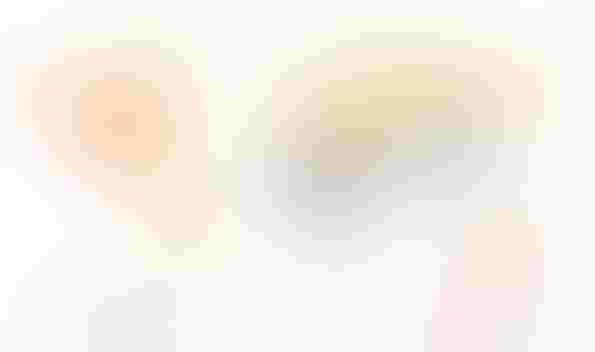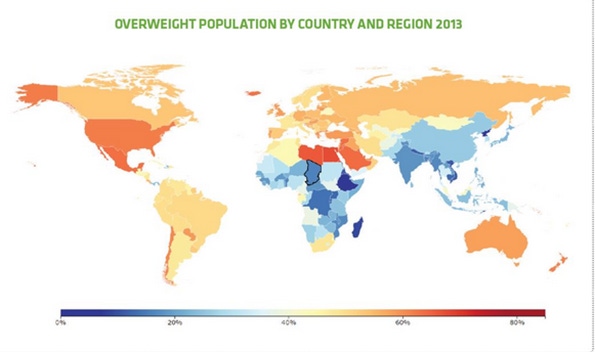 The supplement industry is forever an industry in search of new paradigms with a message often flickering urgently between an avenue to optimal health and an alternative answer for chronic conditions—in both cases almost always colored as an antidote to the stress and nutritional mayhem of modern life.
Except that war may be winding down. In an era when McDonalds is watching sales fall domestically, and big CPG is frantically hunting small organic and natural brands to staunch the bleeding, there may be signs that U.S. consumers and natural product innovators could be set to pivot the nation away from being an exporter of bad nutrition to becoming a leader in healthier habits.
Nikhil Arora would certainly like to see that.
A cofounder at Back to the Roots, a Bay Area company selling ready-to-grow and ready-to-eat natural foods, Arora grew up with his own roots in two cultures. The child of immigrants, he was raised in Southern California, but he spent summers in India. "I go back to my grandmother's little town in India, and that little village has a KFC (Kentucky Fried Chicken) and a McDonald's," Arora says.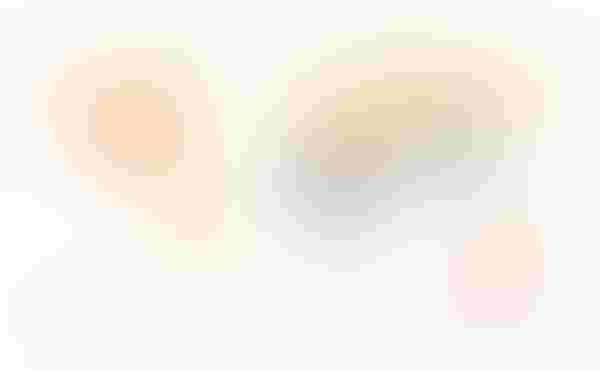 While he flinches at that fast food presence, he also knows that healthier dietary habits may be closer to memory in developing countries than they are here. He recalls excitedly describing the milling process Back to the Roots was using on cereals to his father. "He was laughing, as though we thought we had learned this amazing secret."
What that means, Arora believes, is that busier, rapidly urbanized population in emerging economies could be well positioned to leapfrog over the dark age of processed food American suffered. They want the old ways, but they need them easy, a combination of features companies like Nikhil's were founded to provide. "We believe you can have simple ingredients and unprocessed food and still make it convenient and taste good," Arora says.
Is good will good enough?
Arora's leapfrog theories are widely shared (see the Indian Paradox, page 19), but a less bright vision is also noted. If demand for processed foods drops in the states and Europe continues to look for non-GMO and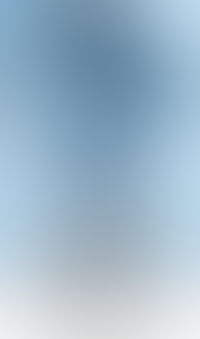 clean label ingredients, it could be that the only opportunities remaining for growth are in the emerging markets. People living in countries where starvation is still a specter are less likely to be reading labels for saturated fat and sodium. McDonalds is opening more restaurants in China than the United States.
Still, the idea that international consumers have a taste for American-style food doesn't mean they are hungry for the dietary disaster it would typically entail. Michael Berger says his success with Elevation Burger is showing that patrons in places like Kuwait City want to have their shake and eat it too. "We're using a couple million pounds of meat in the Middle East. We just launched organic chicken in Dubai." The 26 restaurants Elevation Burger operates overseas, primarily in the Middle East, are clearly branded American, but the low-quality typical of fast food chains is not a typical of Elevation Burger. These burgers are organic. Consumers are ready for that, Berger says. "That region tends to not be the healthiest folks and they're starting to take notice."
The Arab states are gripped in an obesity epidemic that is bulging waistlines past the famously fat American benchmarks(see "Another kind of crisis in the Middle East" page TKTK), but chains like Elevation and others focused on quality are finding success.
Micheline Mendelsohn at Good Stuff Eatery is seeing the same response in the same region with her family's chain. They are bringing in American style food in—with an American flag by the door—but they are using local ingredients, exporting the localvore ethic from urban centers, like Washington DC where Good Stuff is based, into places where local has not been part of the marketing pitch. U.S. restaurants don't have to be synonymous with cheap ingredients, she says. "It's our job to go to these different countries and show them the best that we have to offer"
At the same time, Good Stuff Eatery is no gluten-free granola café. "If we are going to export American food, how can we do it in a way that's healthy and fun."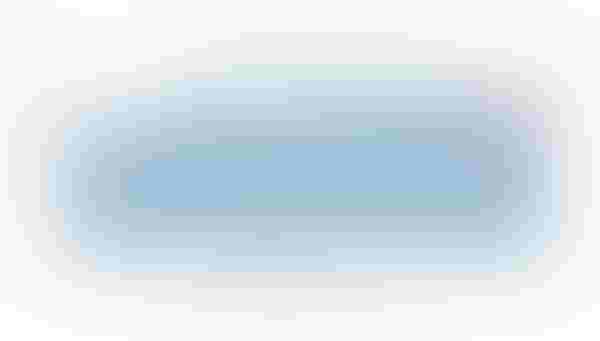 Flat and virtual
Make no mistake, the face of American cuisine in much of the world is that clown in the yellow jump suit and a chicken-loving Kentucky Colonel. At the same time, however, the opportunity for American consumers and companies to lead the globe in the right direction has never been better. News travels faster than ever, and it travels peer to peer.
Talk to anybody following food trends, and they will tell you that menus hop continents via social media.
That cyber slice of the global community is where America has an outsized voice. The spotlight of what's cool and what's next can wander, but it shines bright and it shines far. And it shines best on youth. Brooklyn could have quietly become a foodie mecca and a frontier for rooftop farming, but the internet made it famously so. The borough was so well and enthusiastically represented at September's Natural Products Expo East that it could have had its own private pavilion. The ability to spread messages, fast and effectively, is part of what makes the United States well equipped to lead the charge in a different direction, says nutritionist and speaker Ashley Koff. "We literally have to define what good nutrition is and market it better," says Koff.
American celebrities have incredible international stature, and that stature could be used for good, even with companies whose product selection isn't all positive. She describes a commercial that could feature singer Beyonce performing for Pepsi: "She could still be sponsored by Pepsi, but instead of having a soda in her hand, what if she had a water in hand?"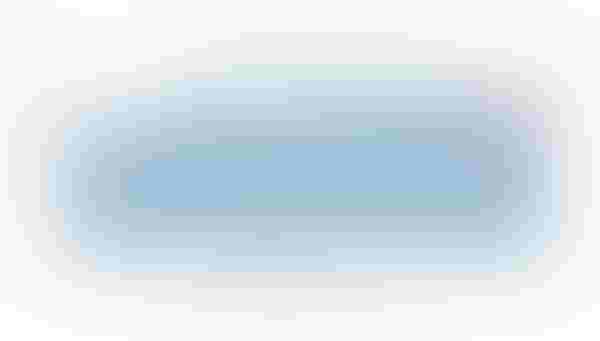 In the trenches
Marketing, of course, is just one area where American companies wrote the code. While the country is famous for its entrepreneurial aura, it's also famous for presenting a level of competition that is essentially Darwinian. Seth Goldman drove his pickup truck across that battlefield, delivering Honest Tea one store at a time when he was growing the business. He believes tenacity required to compete against Big CPG dominance makes the natural food business in the U.S. a kind of endless episode of "Shark Tank." Only the strong and the smart survive. It's wired into the culture. "You've got a much more entrepreneurial culture here than most countries," he says.
The company that finds success with the right concept here has learned a lot of what it will need to take that trend international. Goldman is in Europe this month launching Honest Tea. The U.S. experience helped Honest Tea tune the packaging and approach to go global. "It's not a question of doing it, but doing it right," Goldman says.
The great Shark Tank cycle never stops humming with startups spinning off new innovations that established CPG companies can't predict or produce. That could be seen as a near negative—small companies selling out to large conglomerates—but investment group CircleUp's business development director Ben Lee explains that taking the ideas to an international stage requires more oomph than the small brands typically possess. "Those large CPGs are then going to have more of the abilities to respond to the trends internationally," Lee says. "They can help to be a force to spread the trends."
That's how the world changes: one product at a time.
At the same time, Lee says, many small brands are already exporting values by the way they import. Focusing on supply chain integrity—whether it's organic or Fair Trade or non-GMO. "I think that is an impact that you can have even as a small innovative brand, by pushing the kind of need for those ingredients and those supplies you're improving the international landscape for what a supply chain looks like overall."
Talk the tech
American innovation could also be what gets American products into complicated markets. Gliding Eagle, a Silicon Valley company, is using cloud-based and mobile access technology to bring nutrition products into China where demand for the American seal feeds a black market in counterfeit goods. Gliding Eagle helps companies win customers, and trust, allowing buyers to track every product purchased on its e-commerce platform. "Building trust in China is very hard," explains founder Jack Duan. "We can't build trust on day one. It takes a long time and has to be earned."
That's technological innovation here helping American companies build trust there, but another tech revolution happening not far from Gliding Eagle's offices is gearing up to change the way the world eats. Silicon Valley has brought its disruption model to food.
 Vegan egg substitute innovator Hampton Creek is emblematic of the trend, and founder Josh Tetrick says American entrepreneurs are ready to "take the lead" on reinventing the food system. Silicon-Valley thinking is a clear advantage, he says. Food would seem a kind intractable structural knot, but such knots can be untied with the right perspective. "Often you need an entirely fresh clean paper approach to do it," Tetrick says.
Hampton Creek's egg substitute is aimed at replacing the environmental plague of the poultry industry with a plant-based product. Tetrick says the key for the United States to lead the planet with similar innovation is investors believing there is money to be made. "When entrepreneurs realize they can make a lot of money by tackling the problem, then a lot of times those problems get tackled."
Entrepreneurs and innovation will follow that money. Tetrick hopes policy can follow money too, with USDA ending programs that support antiquated agricultural models. "Change doesn't happen just by talking about it," Tetrick says.
Ron Shigeta, working from an office not far from Hampton Creek's San Francisco headquarters, says "the money is already showing up." Investors confident in the tech disruption model are looking at the many trillion dollar global food system and seeing opportunity. "Meat alone is a $1 trillion industry. That's the kind of scale that Silicon Valley likes to support in terms of innovation," says Shigeta, chief science officer at IndieBio, a biotechnology accelerator.
IndieBio is working with companies producing milk, meat and egg white substitutes using biotechnology. It's the kind of innovation and vision that American companies excel at, Shigeta says. "Silicon Valley and the United States are the main places people expect the solutions to come from," Shigeta says.
"That kind of spark doesn't take hold in a lot of places
Not all U.S.-driven nutrition technology is going to arrive on a plate. Some of it will arrive in a pill. Or maybe a gummie.
Jeff Bland President of the Personal Lifestyle Medicine Institute says research is happening around the globe on personalized nutrition but the United States still leads the movement. It's no surprise that Nestle Health Science comes shopping in the United States for medical nutrition companies like its PamLab acquisition, he says. "Everyone looks to the U.S. because here is place where the translation of science into commercial production happens." The domestic supplement industry is already well respected internationally, Bland notes, but personalized nutrition would make the United States an exporter of a new life-saving paradigm. He notes a "brain trust" convergence between Apple and Google in Calico, a biotech company exploring nutrition, among other things, and he compares the coming personalized nutrition revolution coming out of American research to the home computer revolution. "It's going to create several billion dollars in new industry, and its happening right now."
Howard Schiffer says that level of international, world-changing impact is already possible and easily within the grasp of American nutrition companies. Schiffer runs Vitamin Angels, a non-profit organization bringing supplements to nutrient deprived populations. He's seen healthier people build healthier economies—"We're probably going to be out of Vietnam in the next five years"—and he believes that effect can be replicated across the globe.
"These people know what vitamins are worth. They can see the value. They are going to be joining the cash economy at some point. You're talking about a billion, two billion people. You're talking about a third of the planet who could be customers."
That's how the United States becomes an exporter of good nutrition and positive change, Schiffer says. Vitamin Angels needs more donations, 20 times what they receive now, but the effects would be profound.
"To me it's like we are on threshold where, within our lifetimes, we could really see the world become a healthier place." 
Subscribe and receive the latest updates on trends, data, events and more.
Join 57,000+ members of the natural products community.
You May Also Like
---
Sep 20 - Sep 23, 2023
Natural Products Expo East is the East Coast's leading natural, organic and healthy products event.
Learn More