Family strategy: How to run a family—and public—business
Family strategy: How to run a family—and public—business
Running a publicly traded family business means maintaining a long-held culture and a commitment to shareholders. See how two CEOs meet those challenges.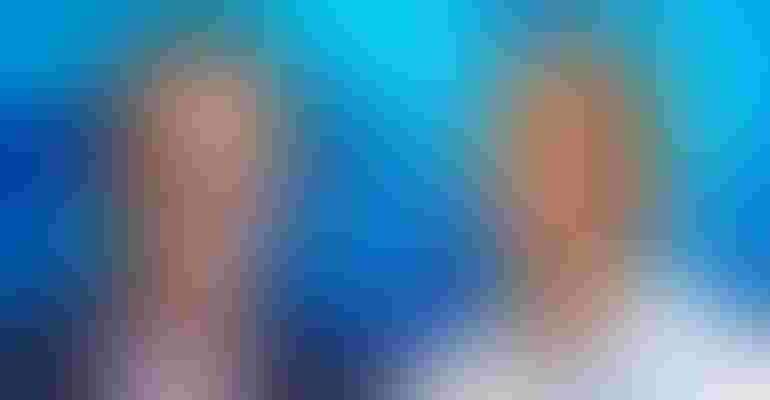 Consumer Brands Association
Dylan Lissette of Utz Quality Foods and Mark Smucker of the J.M. Smucker Co. aren't just the presidents and CEOs of their companies. They both are members of the families that started those companies 100 and 124 years ago, respectively.
Both companies are public companies as well. Utz began trading on the New York Stock Exchange on Aug. 31, 2020, while the Smucker Company began trading in 1959 and joined the NYSE in 1965.
Recently, Lissette and Smucker joined Geoff Freeman, president and CEO of the Consumer Brands Association, via Zoom for a CPG Speaks session, "Driving the Business of Tomorrow." Here are some highlights of their conversation, edited for clarity and length.
Briefly describe your experiences leading your family's companies.
Dylan Lissette: At the end of the day, leading a family business, you have a culture that is a little bit different and I think is a little bit more warranted and spend time to cultivate, to maintain, to create and sustain that culture. So I think, when you think long-term about that, you really have responsibility to a lot of your associates and a lot of your customers to maintain that every time. It is a little bit of a greater burden, at least from my perspective.
Mark Smucker: We really are proud of our family heritage and think that it does bring it long-term mentality and an ability for us to preserve the values that have been with us for generations. We refer to our core values as our basic beliefs. There's another component that really came from my grandfather, called our commitment to each other and it's all about his expectations for how we interact, not only within these four walls but with our partners, our customers, our suppliers and so forth.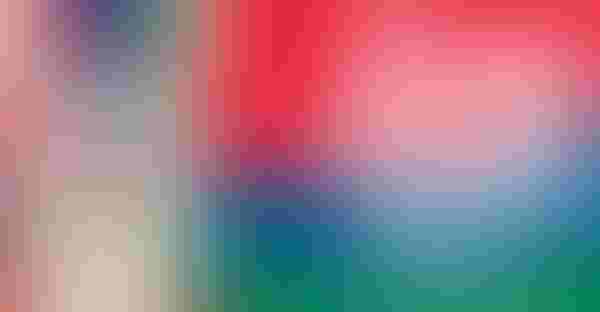 Geoff Freeman asked: How you think about long-term strategic planning in the middle of a crisis like none we have experienced probably in several generations?
MS: Our strategy has to be informed by what the consumer wants and so, the pandemic didn't change that. Quite frankly, it informs our strategy. Our strategy involves making sure that we're leading in the best categories. So we did have a couple divestitures during the pandemic; we had some reorganization of our company during the pandemic. What's interesting is, those were strategic decisions that we had planned for, with or without the pandemic.
GF asked: Dylan, you took the company public in the middle of the pandemic. Was there any talk about slowing that down?
DL: We were in the middle of some pretty transformative things for us at the point. Obviously, we knew the direction we were going. We knew that we would be going public; we didn't know the exact timeframe of it—that was going to occur in July or August or whatnot—but we knew that that was coming.
Ultimately, at the end of the day, are you are you hitting the brakes in to a curve or are you hitting the gas coming out of the curve? Either through luck or stupidity or blindness, we were hitting the gas coming of the curve.
GF asked: What are the key aspects of your strategic plan? How do you develop it and who is involved?
MS: We believe that it's okay to change your strategy, not often, but we have to be willing to change our strategy. The fact that we grew from a small jam and jelly company to what is portfolio consisting of pet snacks and pet food, coffee and human food, primarily peanut butter and jelly, is an example of historically thinking about changing our strategy and putting the company before the family because the company needs to survive for multiple generations.
There are three really three pillars that we think about is leading in the best category: leading that category; building brands that consumers love; and being everywhere. If we can execute on those three things, then we will deliver our strategy.
DL: I put a lot of value in strategic plans to some perspective but then I don't put a lot of value on the other side. As CEO, you should be very communicative with your folks and your customers. I probably write 30,000 emails a year. I communicate. I communicate to individuals that are six, seven, eight, 10 layers lower to the organization, back and forth, just on ideas and thoughts.
It's really simple. We want to grow our subcategories. We used to have no presence in tortillas. We bought our way into having a very relevant position in tortillas. We want to grow and be very relevant in our channels. So if we were the tenth largest company in the C-store channel, we want to be the fifth. If we're the fifth, we want to be the third. If we're the third, we want to be the second.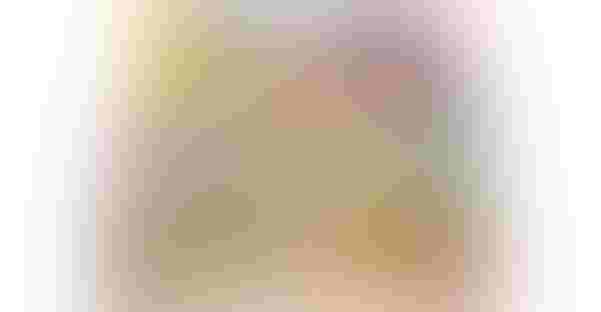 How are your companies looking at SKU rationalization versus innovation?
DL: We try to do a lot of SKU rationalization. Through the mergers and acquisitions process, you inherit everything the other companies did. With or without a pandemic, with or without COVID, any good company should be evaluating that SKU tip because the work, the effort that goes into that last sale that does not contribute at the same rate as your first one, two, three, 10, 15 SKUs.
I think innovation, at the same time, gets curtailed in a situation like 2020. But, like anything, you say maybe we should've been leaning into innovation further, faster through the middle of it, but we were triaging a patient at the time.
GF asked: How do you get buy-in from your employees on your strategy? How do you bring the plan to life within the company?
MS: It's so important for all employees to understand the strategy—and that means all, all the way down to the shop floor, the factory floor. We really want every employee to understand our strategy, so we do a lot of communicating, we talk about it constantly.
Then, of course, you have to build it into the performance objectives. If I'm an individual, if I'm a middle manager, how does my job impact the delivery of the business, the delivery of the strategy?
We try to have each manager spend time with employees to say, OK, this is part of the strategy that what you do on a daily basis can impact.
The combination of communication, performance objective setting, and having meaningful dialogue between managers and teams about how roles impact and deliver on the strategy, I think, is really crucial.
Recordings of CPG Speaks sessions are available at the Consumer Brands Association's You Tube page. As of press time, this session had not been posted.
Subscribe and receive the latest updates on trends, data, events and more.
Join 57,000+ members of the natural products community.
You May Also Like
---
Sep 20 - Sep 23, 2023
Natural Products Expo East is the East Coast's leading natural, organic and healthy products event.
Learn More