FutureFood 2050 explores food security, Africa challenges
FutureFood 2050 explores food security, Africa challenges
Latest interviews from FutureFood 2050 share scientific, entrepreneurial and cultural perspectives on feeding the hungry in Africa and beyond.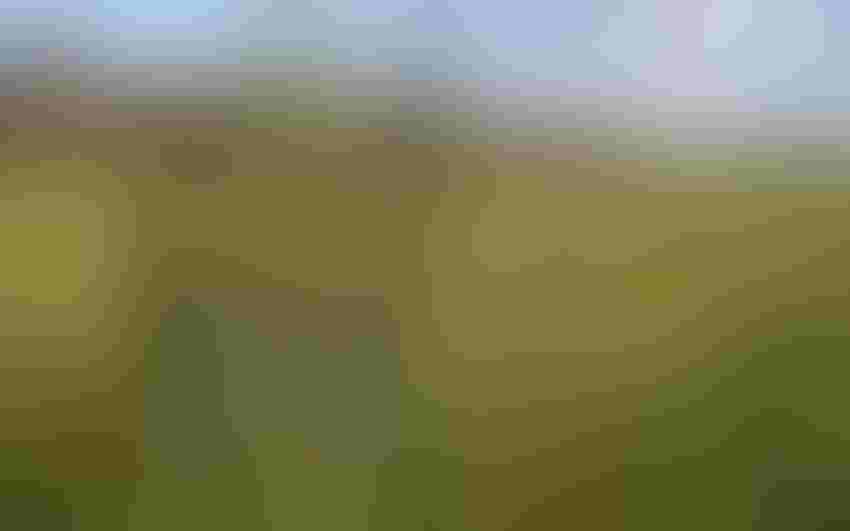 To envision challenges and solutions we may face in feeding 9 billion people anticipated by 2050, we can look to developing economies and countries that epitomize the difficulty and reward of planning for the future of food security. Scientific solutions to food challenges in Africa are the theme of recent interviews from the Institute of Food Technologists (IFT) as part of its FutureFood 2050 publishing initiative. 

"The eradication of hunger is not just an end in itself: It is a first step toward sustainable development and progress in general, for a hungry man is not a free man. He cannot focus on anything else but securing his next meal," said Kofi Annan, Nobel Peace Prize Winner and former U.N. Secretary General.  In one of the articles, Annan notes that his experience in addressing global challenges has given him a unique viewpoint on the need not just for nutrition, but the benefit for all that comes from creating a food secure continent. 

His belief is that in addition to addressing hunger, Africa will also benefit from job creation for the growing percentage of young people in rural areas, through farming, processing, and transportation of crops. 

In this latest article series, FutureFood 2050 continues to take an expansive look at food security, an international topic of great importance to food scientists and the global population. These articles on doctors, activists, professors, and entrepreneurs will look at the innovative tactics that are making an impact in countries across Africa and beyond.  The stories go further than the typical coverage by highlighting the personal impact that these people are making, in particular the hundreds of thousands of lives that have been saved and countless others impacted by food science. 

These experts have identified the need for successful smallholder farms, increased investment, and a cultural and policy shift towards nutritional foods as key needs for Africa to achieve food security. In addition, they believe that by addressing these challenges, Africa can not only feed itself but it can also produce enough surplus food to expand its role in the global food economy.
The leaders and visionaries addressing these issues in Africa who were profiled for FutureFood 2050 this month include:
Kofi Annan: The former Secretary General of the United Nations and Board Member of AGRA (Alliance for a Green Revolution in Africa) discusses how sustainable development will impact much more than hunger throughout the continent

Ruth Oniang'o: A former member of the Kenyan Parliament and founder of Rural Outreach Africa, an international NGO that supports farmers–in particular females and youth farmers–who has dedicated her life to educating and empowering Africans through better nutrition

Calestous Juma: Head of the Agricultural Innovation in Africa Project funded by the Gates Foundation and Director of the Science, Technology, and Globalization Project, Harvard University, discusses how he has applied learnings from his entire life to guide the technology, policy, and infrastructure recommendations that he is implementing with the Presidents of the African Union member countries

Mark Manary: A doctor and Professor of Pediatrics at Washington University who founded Project Peanut Butter to address malnutrition through ready-to-use therapeutic food and nutrient-enhanced meals in Malawi and other African nations

Ababacar Sadikh Ndoye: Director General, Institut de Technologie Alimentaire – ITA, who is working to improve the income of Senegalese farmers by increasing the value and shelf life of their crops through food processing and food preservation

Jane Karuku: President of AGRA, sat down with FutureFood 2050 and talked about investing in smallholder farmers to move them out of poverty and transform agriculture in Africa and developing systemic solutions to food security
Currently, African farming has agricultural yields that are less than half of the global average. The farmers there depend on rain rather than technology, and only four percent of irrigable land in Africa is actually irrigated. There are major challenges in getting access to reliable seed, and only about one quarter of Africa's smallholder farmers have access to good seeds, compared to 80 percent of farmers in China. New varieties are needed because many of the seeds farmers use today are inherently low-yielding and vulnerable to crop diseases and pests. Furthermore, when crops are produced it is oftentimes difficult to get them to market. 

FutureFood 2050 is a multiyear program highlighting the people and stories leading the efforts in finding solutions to a healthier, safer and better nourished planet to feed 9 billion+ people by 2050. Through 2015, the program will release 75 interviews with the world's most impactful leaders in food and science. The interviews on Africa are the fourth installment of FutureFood's interview series, following sustainability, women in food science, and food waste. 

Next year, FutureFood 2050 will also debut a documentary film exploring how the science of food will contribute solutions to feeding the world.

For more information, please visit FutureFood2050.com to subscribe to monthly updates, learn more about the project and read the latest news on food science. 
Subscribe and receive the latest updates on trends, data, events and more.
Join 57,000+ members of the natural products community.
You May Also Like
---