How are retailers protecting their front-line employees during the coronavirus pandemic?
How are retailers protecting their front-line employees during the coronavirus pandemic?
Whether they work at a brick-and-mortar store or an online shipper, most retailer workers are paid by the hour and receive few, if any, benefits.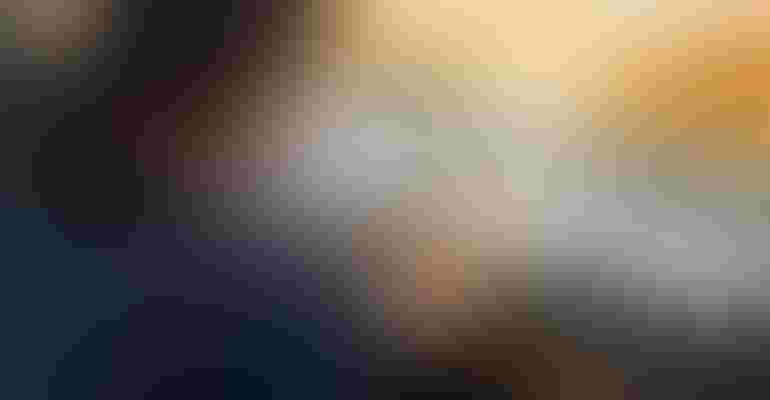 The National Retail Federation says retailing directly employees 29 million Americans and supports a total of 42 million. "Anyone whose job results in a consumer product … counts on retail for their livelihood," the website reads.
In the face of the coronavirus pandemic, some retailers are doing everything they can to protect their employees. Others, however, seem to be so focused on the bottom line that they are oblivious to the threats their workers must encounter.
"At its core, retail is a people, not a product business. A retail organization is structured by the people in the company to serve the needs of those people called customers," Pamela Danziger writes in Forbes.com. "It is a complex feedback system based on trust. When trust in any of the links in that system are broken, the entire system is threatened."
Many employers are offering temporary pay increases, bonus pay or additional paid leave during the coronavirus emergency. But workers across the country are concerned about getting sick or carrying the virus home to their families.
Whether baggers and cashiers can wear gloves is a big sticking point at several retailers. Some employers aren't even providing hand sanitizer. An anonymous CVS employee says she is afraid she'll become ill but not have symptoms and pass the virus on to vulnerable consumers, Buzzfeed reports.
"Workers in food stores are the ones keeping this nation from going into civil unrest," says John T. Niccollai, president of Local 464A of the United Food & Commercial Workers, told The New York Times. "Because if there is no one working in the stores, we are in trouble."
The union represents 16,000 food workers in New York and New Jersey, including those at ShopRite and Key Food. As food retailers look for more help, the union is recruiting laid-off workers from department and clothing stores that have temporarily closed. 
Amazon and Walmart
On Friday, a group of employees from some of the country's biggest retailers, including Amazon.com and Walmart, joined with Sen. Elizabeth Warren on a media call demanding paid leave and better workplace protections, Bloomberg reports.
Because Congress exempted large companies from  the federal relief packages that it recently passed, new rules regarding paid sick time don't cover 80% of retail employees, Warren says.
Amazon has announced it will provide two weeks' pay for workers diagnosed with COVID-19, the disease that coronavirus causes. It also raised its hourly pay $2 until the end of April. Walmart's website says it has adjusted store hours so the locations can be better cleaned. It is offering $300 cash bonuses to full-time workers and $150 to part-time workers.
Whole Foods Market
Earlier this month, Whole Foods Market CEO John Mackey recommended that employees donate paid time off to coworkers who become ill during the coronavirus crisis. Employees quickly took to social media and Vice.com to complain that, as a part of Amazon.com, Whole Foods could easily do more, Vice.com reports.
In the same email, Mackey said employees who test positive for COVID-19 would receive two weeks' paid time off, as Amazon employees would. And he said an unlimited amount of unpaid time off was available in March. Of course, a shortage of tests makes it nearly impossible to confirm COVID-19 until a patient is severely ill.
Trader Joe's
The trendy grocer Trader Joe's announced on March 5 that employees should stay home if they are ill or have symptoms of coronavirus. Managers would be able to authorize paid leave through April 15, Business Insider says.
But later, employees reported they weren't allowed to wear gloves at checkout stands.
After employees across the country signed a petition demanding "hazard pay" for working in close contact with so many people, as well as a guarantee they'd be paid if stores closed, the company agreed to pay bonuses to its employees. Bonuses will be provided to individual stores, then pro-rated among employees based on hours worked, according to TheKitchn.com.
Unions stand up for members
In Washington state, Safeway and the UFCW local reached an agreement so workers would receive up to two weeks' pay if they had to self-quarantine or are diagnosed with COVID-19, according to The Seattle Times.
UFCW Local 655 in St. Louis, Missouri, has asked Missouri Gov. Mike Parson to categorize grocery and pharmacy workers a first responders, which would give them priority access to COVID-19 tests and safety equipment, the St. Louis Dispatch reports.
Minnesota's designation of grocery workers as essential, gives them access to free child care. Vermont and Michigan are making similar actions to provide child care to grocery workers, the newspaper says.
The Philadelphia Inquirer reports that member of UFCW Local 1776 Keystone State who choose to stay home, whether for their own safety or to care for their children, are receiving their full pay and benefits. The local is also helping grocery stores hire additional workers to work in stock rooms and to clean.
Subscribe and receive the latest updates on trends, data, events and more.
Join 57,000+ members of the natural products community.
You May Also Like
---
Sep 20 - Sep 23, 2023
Natural Products Expo East is the East Coast's leading natural, organic and healthy products event.
Learn More