How Cingari Family ShopRite turns food waste into electricity
How Cingari Family ShopRite turns food waste into electricity
This 12-store, family-owned chain keeps 100 tons of organic material out of landfills each month, instead providing sustainable power across Connecticut.
At a time when the grocery industry is pressed to tackle its food waste problems, the Cingari Family Markets under the ShopRite banner in Connecticut has turned to an innovative solution through local partnerships.
The 12-store chain, which is part of the Wakefern Cooperative, is composting about 100 tons of organic material per month—roughly the weight of a 767 jumbo jet, Dominick Cingari, the grocer's sustainability expert and fourth-generation member of the grocery company, said in an interview. That material is then converted into energy that powers homes and businesses across Connecticut.
The chain's accelerating compost-to-energy efforts, play a key role—alongside inventory management processes—to the grocer's reducing waste more than 60% while opening three stores during the last 11 years, Cingari said.
Food waste hierarchy
"The best way to deal with food waste is to not have to waste in the first place," Cingari said. To that end, the grocer places a heavy emphasis on its inventory management, which relies on computer-generated ordering as well as manual input to "make sure we have the right items, the right quantity of items on the shelves at the right times," he said.
Even with that, food waste is a reality of the business, so the retailer has a hierarchical plan for handling items that are going bad.
First, the grocer provides edible food to local food banks and charities, Cingari said. The business is looking to partner with a nonprofit that distributes food to homeless shelters, he added. Tapping into its community roots, the grocer has been donating food for more than 50 years.
If the item is non-edible and biodegradable, it gets composted.
"We want to donate everything we can to the food banks and charities," Cingari said. "Why is it composted in the first place if it can be donated to somebody?"
Cingari Shoprite has been composting in all of its stores since 2012, when the grocer started using hauling its food waste to a compost facility.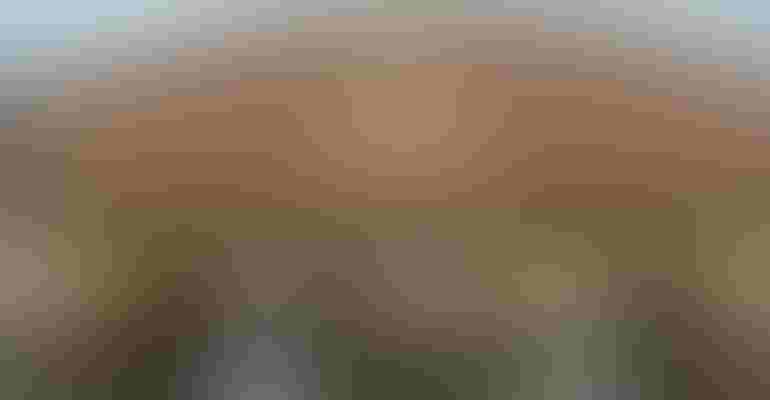 From food waste to compost and energy
A few years ago, prior to the COVID-19 pandemic, the president of the Connecticut Food Association suggested Cingari tour Quantum Biopower, Connecticut's first anaerobic digester.
"I was so impressed, because with the traditional composting method, as those biodegradable materials break down, it releases methane gas naturally into the atmosphere," Cingari said. "And we know methane gas is not good for the environment—it's a greenhouse gas."
Instead, Quantum speeds up the process of breaking down the organic material through a digester. captures that methane gas and uses it to power homes and businesses, he said.
When the process is finished, the composted material becomes a nutrient-rich soil, which tje grocer plans to sell at its stores, he said.
"It kind of completes the whole cycle from growing [the food] in the ground to going back into the ground," Cingari said. "I mean, that's amazing."
The composting initiative was more expensive in the beginning, Cingari said, due to upfront work like planning, researching, training associates and signage. The price has dropped as the store staff had made the process more efficient.
"It's always evolving: What could we do better?" he said.
Now, composting is part of the normal workflow. The switch from traditional composting to using Quantum allowed the store to include some packaged material, such as salad bags, which previously would need to be unpacked.
"Is it a profit center for the company? No, it's not. But we do it because it's we want to do the right thing," Cingari said. In the future, having more locations that handle compost-to-energy would not only lower transportation costs but also decrease vehicle emissions related to the transportation.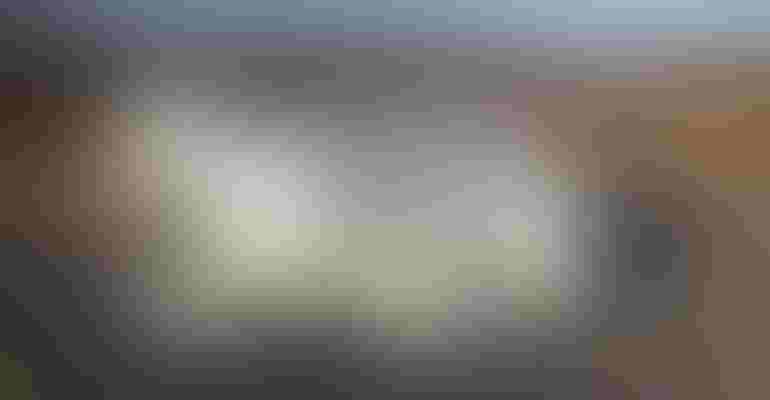 Supporting local businesses
While Cingari "fell in love with Quantum," there was one main issue: The grocer didn't have a way to get its biodegradable material transported to Quantum.
Through the Connecticut Food Association, Cingari learned about Blue Earth, which handles that transportation for a fee. Because Blue Earth was a startup, Cingari suggested starting the partnership with one store, with the idea that more stores would be added as Blue Earth grew.
"I didn't want to put pressure on Blue Earth as a small startup and say, 'Hey, you need to take all of my stores or I won't do business,'" Cingari said. "They're a small, local business. At one point, we were a small local business. We're a family-run company, so we always try to help entrepreneurs and small businesses," he said.
That arrangement helped Blue Earth figure out where to expand its operations to. Now, all 12 Cingari ShopRite stores have partnerships with Blue Earth.
Proudly sharing progress
ShopRite has found its waste-to-energy efforts help it connect with shoppers and boost employee morale. "People feel better about themselves for doing something positive for the environment," Cingari said.
ShopRite posts signs in its stores telling customers how much food waste is diverted from landfills. The grocer's dietitians also help spread the word about the compost-to-energy initiative, he said.
Every month, he tracks how much material each store sent for composting and calculates how many pounds of CO2 were kept out of the atmosphere. He posts those numbers in break rooms and near time clocks, Cingari said.
"When you get your associates to buy into the program, they become invested in it and it becomes a little exciting and they know what's going on," Cingari said. "I've had contests with store against store [with a] pizza party as a prize. When you do those types of things and you make it fun, I think we all benefit."
"We're very proud of what we compost."

This piece originally appeared on Grocery Dive, an Informa sister website. Visit the site for information on news and trends shaping the grocery industry.
Subscribe and receive the latest updates on trends, data, events and more.
Join 57,000+ members of the natural products community.
You May Also Like
---
Sep 20 - Sep 23, 2023
Natural Products Expo East is the East Coast's leading natural, organic and healthy products event.
Learn More