How to succeed with independent grocers and co-ops
How to succeed with independent grocers and co-ops
Businesses that are too small for KeHE or UNFI should consider purchasing cooperatives as a means for expansion.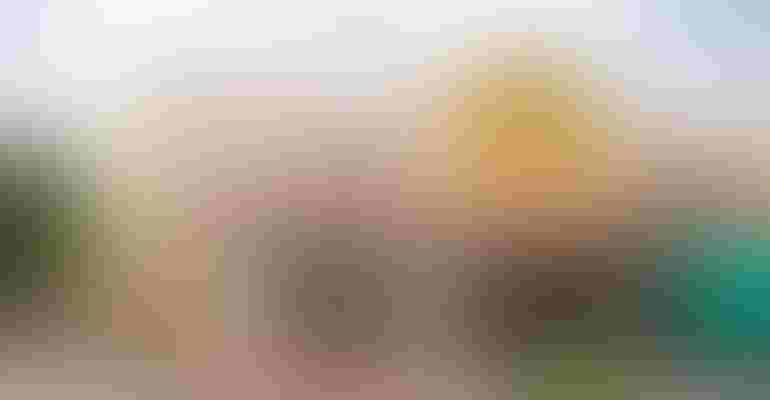 Getting shelf space with a retailer can be tough, especially during a pandemic. But with many bigger brands pulling back on product selection, there is also a void in the marketplace that gives natural products startups an in with shoppers.
"COVID-19 is actually presenting an opportunity for startups to get into the marketplace because there are a lot of gaps on the shelves," says Danelle Rydel, director of member relations for Independent Natural Food Retailers Association, a cooperative of natural and organic independent food retailers with approximately 280 members and more than 400 locations.
That's especially true for startups that can access unique supply chains and partner with smaller manufacturers or farm producers rather than larger natural food brands that look for traditional commodity suppliers.
If a brand is too small for UNFI or KeHE, working with a purchasing cooperative like INFRA or the National Co+op Grocers (better known as NCG) can help. It's important to understand what co-ops and independent grocery stores want.
Understand how purchasing cooperatives operate
Minnesota-based NCG is a chain of independently operated, community-owned grocery stores or co-ops that are owned by retail co-ops. The network of 148-member retail food co-ops—which include Community Food Co-op in Bellingham, Washington, to City Market Onion River Co-op in Burlington, Vermont—has over 200 retail locations in 39 states. In 2019, NCG's annual sales were $2.1 billion a year, making it UNFI's second largest customer and second largest SPINS retailer. About 39% of NCG's products are certified organic and 23% are local products.
NCG works as an umbrella organization with UNFI as its primary distributor to administrate programs on behalf of its members. In October, NCG, a certified B corporation, signed a secondary distribution agreement with KeHE.
Each year, NCG posts a New Item Review Calendar that details what categories will be reviewed each month ranging from shelf stable items and refrigerated products to wellness and household goods.
If a product is highly innovative and has a lot of immediate consumer demand, brands can pitch off cycle says Heidi Traore, business development manager and supplier diversity manager for National Co+Op Grocers. She also hosts a monthly "Get to Know NCG" webinar for interested vendors.
INFRA, which does over $1.5 billion in annual sales, works with independent retailers, many members are independently-owned, family-run natural food grocers, but there are a few worker co-ops in the network such as California-based Community Market. Other members are nonprofits like Down to Earth, an organic and natural food retailer in Hawaii and Hawthorne Valley, which has a biodynamic farm, dairy and a store near Hudson, New York. 
"The old-fashioned way to get into INFRA is to go directly to our members," Rydel says. "Our members talk to each other so it's very common for a brand to start in one location and move to another."
Startups can also talk directly to INFRA to discuss brand development. When Hu Chocolate was smaller, it worked with INFRA to sell directly with retailers and grow the brand, Rydel says, while Equal Exchange worked with the purchasing cooperative to create a stronger presence in independent natural food retailers.
INFRA takes a "step-up approach" to help brands gain traction in the marketplace. That can mean promoting regionally and usually includes a temporary price reduction where a discount is shared in a flyer once a product is placed. After promoting in one region, brands can progress into two or three regions before going national.
Rydel likes it when brands start regionally to test the marketplace. Ideally, vendors should have 3 to 6 months of sustained placement and growing sales in all markets, she says, not just the market where they launched to show staying power.
Do the research to ensure supply chain and production is intact
Newer brands need to be able to quickly scale production and provide a consistent supply to retailers.
"We don't want to see out of stocks or gaps in production while the brand is growing," Rydel says. "That's really hard for a retailer."
Research everything about the retailer before trying to set up a vendor meeting, says Nick Auzenne, director of purchasing for INFRA.
Startups can also walk the aisles of the retailer, review the category of interest and see who else is sitting in that category to understand unique factors. Look at pricing on the shelf and take a broader look at the store to understand the target shopper as a way of better understanding the retailer's broader strategy.
"Have a solid business plan in place and know you'll have to have some contingencies because there are always unknowns that will pop up," Auzenne says.
Find out who the buyer is or call brands already in the store. Understand the nuances specific to that retailer, such as if a product is in the dairy refrigerated versus the dairy frozen category.
Beta test and build loyalty
Experts from both purchasing cooperatives says it's important to beta test to gather data and gain insights into the supply chain.
Approach stores in target markets or try to partner with retailers if you are already selling in a few stores, to see if they will provide feedback and data to help understand what is happening with your product on the shelf, Traore says.
In exchange for a retailer's cooperation, be prepared to offer a special promotion, a demo or some other incentive to gain collaboration.
Plan ahead and price out commodities
Over the past 6 months, Michael Elkins, the grocery category manager at Community Food Co-op which operates two stores in Bellingham, Washington, says he's been searching for a lot of new items that are no longer available from major manufacturers.
Anyone interested in working with the co-op needs to review its new vendor packet. This document details everything from tips to establish or locate a certified kitchen to production agreements that can be used with farmers and a list of ingredients banned in products sold at the co-op.
In their application, new vendors need to include a host of information including a sample invoice and product samples.
Brands should use averages to price out their commodities. Take the average price for the last 3 months and see how different it is from the yearly average, Elkins says. Go with the higher cost, he says to get an accurate price.
When a local tortilla maker, Lupita Nava wanted to scale her business, Tortillas Con Madre, and sell at Community Food Co-op, Elkins says they had a preliminary meeting to discuss price points—and what would be too expensive to expect people to pay—on her homemade, organic pumpkin seed oil tortillas.
By setting up a meeting, Elkins says he might make an exception to take a lower gross product margin—like 30% instead of 38%—to help a local vendor who is trying to scale.
Regardless of the type of business, whether it is a mom working out of a garage or someone who has a million-dollar investment, all new vendors have to go through the same process, according to Elkins.
He's looking for someone who is totally ready to market their product.
Offer a promotional strategy
Have a strong 12-month promotional strategy to show prospective retailers opportunities for success.
"When you have a product that tastes great and people like it, but you have zero promotional strategy, you're unable to create excitement," Auzenne says. "It's one of the bigger oops."
Instead, build in an allowance for active or passive sampling—think single-serving, prepackaged options during the pandemic because live demos aren't a viable option right now.
Get creative, Auzenne says, which might mean having a retailer drop a bite-sized sample into grocery bags. Or get a food broker or sales team to sample out the product. Include a marketing plan to promote on social media.
"A retailer wants to sell as much of that product as they can," Auzenne says. "A lot of times they're not going to be able to sell when there aren't promotions to help introduce a product to customers."
Pitch profoundly to a retailer
During a vendor meeting, brands should have a story to share.
"In the natural food world, people want a connection to their food," Auzenne says. "Whatever that story is, it needs to be genuine and truthful."
Share the brand's unique value proposition. Articulate what is unique, be it the flavor profile, the price point, the packaging, the ingredients or story that's behind it says Ben Nauman, senior director of purchasing at National Co+op Grocers.
Bring at least six samples, ideally in a contactless sample size format, Nauman says so there is enough to share with multiple employees who might act as internal brand ambassadors to get your product in the retailer.
Understand what programs a retailer has to support a brand's success, and recognize that each retailer has a slightly different approach to promotions.
Nauman says vendors should ask: "When you've worked with other brands that are on my scale what sorts of things have you done and how can I support you?"
Presentations don't have to be fancy but they do need to be professional and reflect a vendor's knowledge of their industry and brand, Elkins says.
Don't give misinformation, make assumptions or spend time bashing other brands.
"Tell me why folks want your product on our shelves, not why we shouldn't have something," Elkins says. "It is disrespectful and chances are the person you are talking to is the person who decided to have the other brand on the shelf in the first place."
Other pitfalls to avoid
Before approaching a retailer, have a 12-, 18- and 24-month plan in place. Have supplies shored up to be able to quickly scale as a vendor when a store calls to refill and reorder a product. Establish realistic terms with retailers about turn-around times when inventory needs to be replaced.
"Having all of that ironed out on the front end saves a lot of headache and heartbreak on both sides," Auzenne says.
Be respectful of a buyer's time. Avoid cold calling or showing up the store. Instead, set up an appointment and have all the information a buyer is going to want.
New INFRA incubator program coming in 2021
For emerging brands that want distribution, INFRA is creating an incubator program that will likely launch in March or April, Auzenne says.
The program will start by working with three to five new brands each month, Auzenne says. Vendors will need to commit to 6 months in the program and offer a 12-month promotional plan.
This is different from INFRA's New Placement Offers program, which allows retailers to pick and choose who they want to bring into the network. "70% to 75% of those picks are line extensions given to already existing, established brands that are expanding their portfolio," he says.
Vendors in the incubator program will need to articulate their production terms, supply chain and access to raw goods for manufacturing their product, Auzenne says. Preference will be given to nonperishable items and dry goods.
"We will look for lower-risk options at the beginning," he says. "We don't want to roll out a program and have it flop because we are dealing with a ton of out of stocks."
Subscribe and receive the latest updates on trends, data, events and more.
Join 57,000+ members of the natural products community.
You May Also Like
---