New Food Order: Designing a climate-friendly food company
New Food Order: Designing a climate-friendly food company
Planet FWD and Moonshot founder Julia Collins discusses how to create climate conscious food and decarbonize consumer goods in the podcast's sixth episode.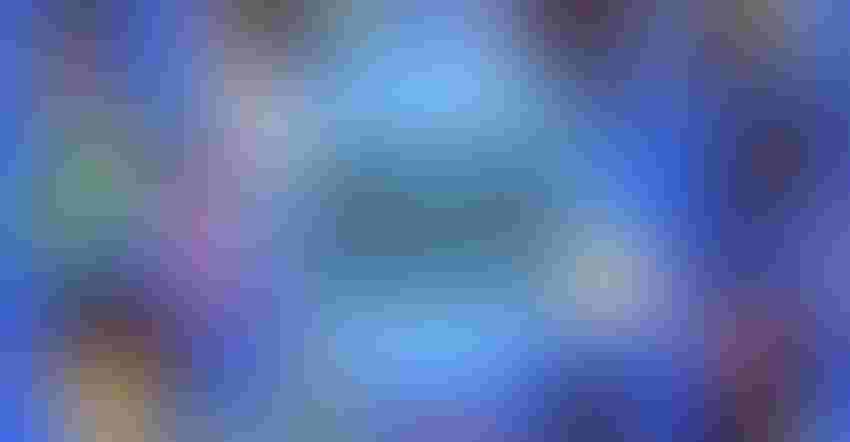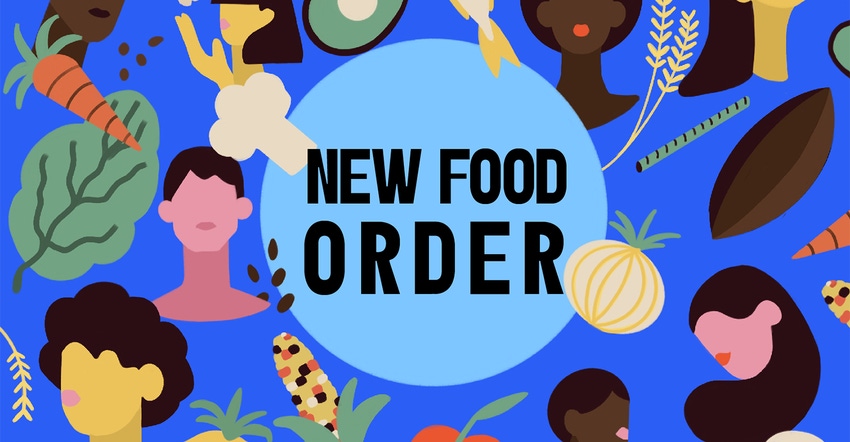 More needs to be done to reimagine what it means to be climate friendly, especially when it comes to the food system.
"There's no good reason why our food systems have to be such contributors to global warming," says Julia Collins, the founder of Moonshot Snacks, a snack company known for its carbon neutral supply chain, and founder and CEO of Planet FWD, a carbon management platform for consumer companies focused on bringing climate-friendly products to market
In the sixth episode of New Food Order, a new podcast about the business of tackling climate crisis through food and agriculture, journalist Louisa Burwood-Taylor and entrepreneur Danielle Gould discuss with Collins how building a climate-friendly brand can create deeper relationships with customers and the importance of using regenerative agriculture to improve soil health as a climate mitigation strategy.
For more than a decade, Collins has worked at the intersection of food and technology.
"I've always been trying to solve the same problem, 'How can we reimagine our food systems so that they work better for people and for our home planet?" Collins says.
When Collins became a parent in 2017, everything changed with the birth of her son. She went from being concerned about climate change, biodiversity, nature loss and the state of our food system to being "absolutely obsessed with solving the problem."
Collins says "almost nothing is working" but there isn't a reason why it can't all be reimagined.
When entrepreneurs think about building products with a regenerative mindset, it's about creating a net positive outcome, and decarbonizing consumer goods. "It's about more than just slowing down or staving off the decline," Collins says. "It's actually about healing, reversing and transforming."
That means reducing the 34% of global greenhouse gases that come from land use and food systems, she says, citing a study published in Naturefood. (Crippa, 2021) . In addition to understanding their carbon footprint, businesses need to focus on reducing emissions because they are more important to the solution than carbon offsets, Collins says.
For thousands of years, indigenous land stewardship took care of the soil and food growing on the land. That created six-foot-deep layers of topsoil, rich with mycorrhizal fungi. If more soil were made healthier through regenerative practices today, carbon sequestration would increase and access to affordable, nutritious food would expand, Collins says.   
That means rethinking the food supply chain. Companies need to create planet-friendly products from the start, Collins says, instead of trying to re-engineer an existing portfolio of products.
For Moonshot, Collins began with the idea of building a climate-friendly snack brand. Instead of thinking about the "whitespace opportunity" and trends within the category, "We actually thought, 'What does the regenerative agricultural movement need for us to create?'" Collins says.
She conducted a market listening tour and asked farmers: "What are you growing and wish you had a better market for?" She and her team found farmers such as David Hedlin and Serena Campbell at Hedlin Farms in Skagit Valley, Washington, who were growing organic wheat in a rotation to improve their soil health with regenerative practices. But they were having to sell directly to the commodity system for rock bottom prices, Collins says.
After offering to pay a premium, Moonshot created crackers to use the wheat. But the most difficult and most important piece of building a regenerative supply chain was finding a value-added processor that could turn wheat into flour, Collins says. Moonshot contracted with Cairnspring Mills, a miller in Burlington, Washington.
"I worry less about the ability for regenerative agriculture to be adopted at scale than I do about the missing links and nodes in the supply chain," Collins says.
Once Moonshot solved the milling problem, the team worked to reduce emissions and designed a short supply chain by utilizing a contract manufacturer—Partners Crackers—within 100 miles.
To do something similar, Collins says companies should think about what products need to be created to maximize the regenerative potential of any given farm system or supply chain.
It's always a balancing act between generating enough income to operate a profitable business and how that impacts retail price, accessibility and affordability, Collins says. More sales lead to higher purchasing volumes which create more value for suppliers—which is when the "model begins to click into place" Collins says.
Companies need to measure success not only in terms of profit-and-loss revenues but how many acres of regenerative agriculture have either been adopted or protected through the operation of a company. That's not only good for the world, but it helps the brand connect with the growing cohort of climate-conscious consumers.
"The future of food is climate friendly," Collins says. "Ninety percent of millennials say they consider at least one environmental or social choice when they're making their purchasing decision."
Listen and subscribe to the podcast here.
Read about previous episodes of New Food Order: 
Subscribe and receive the latest updates on trends, data, events and more.
Join 57,000+ members of the natural products community.
You May Also Like
---
Sep 20 - Sep 23, 2023
Natural Products Expo East is the East Coast's leading natural, organic and healthy products event.
Learn More