NGA, retail associations laud legislative opposition to credit-card fee increase
NGA, retail associations laud legislative opposition to credit-card fee increase
In bipartisan letters, lawmakers urge Visa and Mastercard to reconsider implementing higher fees that are slated to take effect this month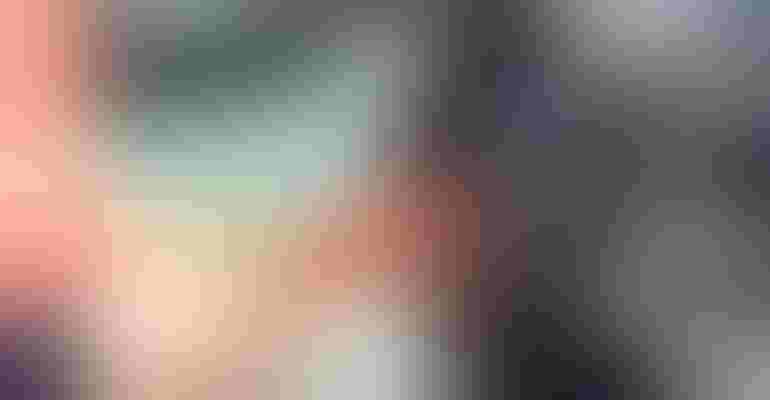 In a letter to legislative leaders on April 20, National Grocers Association (NGA) President and CEO Greg Ferrara thanked U.S. Senate Majority Whip Dick Durbin (D-IL), U.S. Sen. Roger Marshall (R-KS), and U.S. Reps. Peter Welch (D-VT) and Beth Van Duyne (R-TX) for their bipartisan, bicameral efforts to implore Visa and Mastercard to forego planned April 2022 swipe fee rate increases on merchants.
Last Friday, Durbin, Marshall, Van Duyne and Welch sent a letter to Visa and Mastercard asking that they withdraw plans to implement a package of swipe fee increases this month. The estimated $1.2 billion in increases were scheduled to take effect in April 2021 but were postponed by a year after Durbin and Welch said they were ill-timed as the economy was struggling to recover from the pandemic.
Higher costs are "the last thing American families deserve right now," states a letter signed by the legislators.
"As Americans are dealing with the highest rate of inflation in decades, your profits are already high enough and any further fee increase is simply taking advantage of vulnerable Americans," the letter states. "Raising your interchange fee rates even higher will undoubtedly increase the already high costs consumers are facing and add to inflationary pressure, which is the last thing American families deserve right now."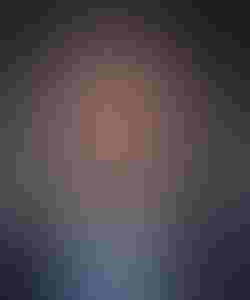 In his letter of support to the lawmakers, Ferrara wrote, "Independent grocers do all they can to absorb swipe fees, the competitive nature of the grocery industry demands this, but absorbing these out-of-control increases is simply not sustainable for any businesses, especially small businesses. This means that some amount gets passed on to consumers in the form of higher prices. Whether they have a credit card or not, the average American family already pays more than $700 per year in swipe fees.
"Your letter to the card networks echoes the concerns that independent grocers have been hearing for months now from consumers within the communities they serve," he continued. "Food inflation is at a 40-year high, and one of the most frequent places that Americans notice these price increases is at the grocery store. At a time when both the supply chain and local communities are faced with increased costs, the last thing grocers or their customers need is swipe fee hikes."
NGA noted that independent grocers and merchants alike paid more than $100 billion in swipe fees to accept credit cards in 2021, according to the Nilson Report. "Visa and Mastercard's anti-competitive duopoly has allowed these networks to increase swipe fees on an annual basis for decades without any ability for grocers or other Main Street businesses to affect those costs," the association said.
Ferrara also called on Congress and the Biden administration to address the market failures and lack of competition that have allowed the card networks to "profiteer off of American consumers and Main Street businesses," noting that swipe fees in the United States are higher than any other country in the industrialized world.
The National Retail Federation (NRF) also urged Visa and Mastercard to cancel the scheduled fee increases.
"American consumers are struggling under the worst inflation in four decades and these increases would only make the situation worse," said Leon Buck, NRF vice president for government relations, banking and financial services. "Swipe fees are a percentage of the transaction, so banks and card networks are already receiving an unearned windfall as they piggyback on higher prices. They're going to see billions of dollars more in revenue this year even if rates stay the same, so an increase would only add insult to injury.
"Senators and representatives from both sides of the aisle coming together to address this issue shows that Congress recognizes the impact these fees are having on the small businesses and consumers they represent," Buck said. "These fees drive up prices for consumers and affect shoppers in every congressional district and state in the country. We stand with lawmakers who are willing to take the side of Main Street over Wall Street."
The Merchants Payments Coalition (MPC) also welcomed the letter from lawmakers, agreeing that the increases would drive up prices paid by consumers already facing high inflation.
"It's very significant that lawmakers from both parties and both chambers of Congress have come together to stand up against the global card giants to protect small businesses and consumers," said Anna Ready Blom, a member of the MPC executive committee and director of government relations for the National Association of Convenience Stores. "This shows that this is an issue that crosses political lines. This is about the card industry continuing to profit on the backs of Main Street merchants and hard-working American families at a time when they can least afford it."
According to a report this week in the Wall Street Journal, Visa and Mastercard have said swipe fees help the companies cover costs related to innovation and preventing fraud.
"Electronic payments play a critical role every day and have proven even more valuable since the start of the pandemic," a Mastercard spokesman told the Journal. "And that's why we're seeing merchants encouraging their customers to use electronic forms of payment due to the significant value that they receive in return—a safe, convenient experience and a guaranteed payment."

This piece originally appeared on Supermarket News, a New Hope Network sister website. Visit the site for more grocery trends and insights.
Subscribe and receive the latest updates on trends, data, events and more.
Join 57,000+ members of the natural products community.
You May Also Like
---