Panel: More training needed for retail produce managers
Panel: More training needed for retail produce managers
A lack of training for produce clerks can hurt a retailer's bottom line, but they welcome help from produce suppliers, said a panel of produce managers at PMA's Fresh Summit.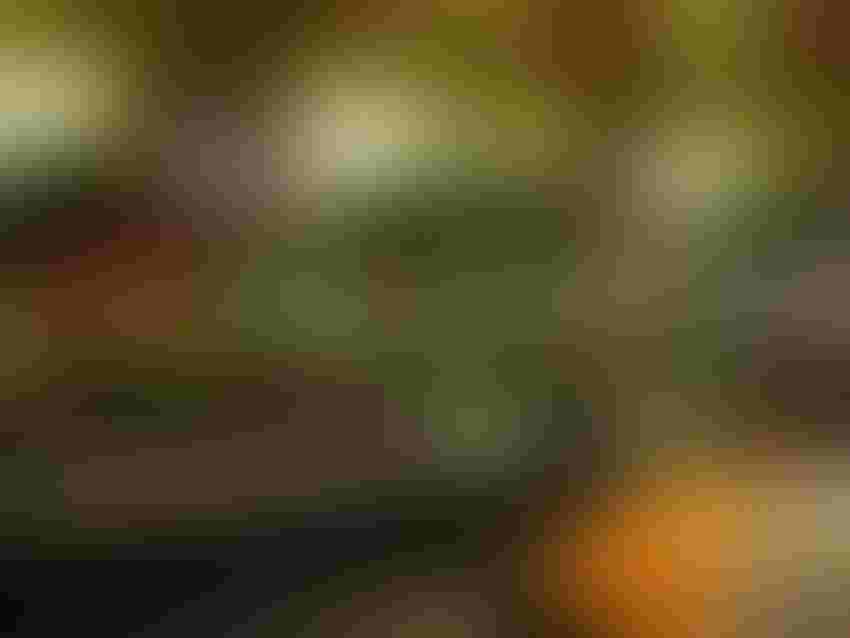 During a panel discussion of produce managers at PMA's Fresh Summit in Atlanta last month, a common theme emerged: Retailers aren't providing enough training for clerks and managers in order for them to be successful at their jobs.
Comments on training gaps came from produce managers at one-store operators as well as large chains like The Fresh Market.
Like many of the panelists, Alan Smith of Harps Food Stores had no intention of becoming a produce manager when he joined the 80-store, Springdale, Ark.-based retailer as a produce clerk 20 years ago while a college student. However, the departure of Smith's produce manager for another store left an opening that needed to be filled.
"There was nobody left. I was told, hey, you're running this thing," said Smith.
It wasn't until two years after becoming a produce manager that Smith said he was adequately trained, when he transferred to a store where a supportive merchandiser and a representative from Associated Wholesale Grocers took an interest in him.
"And as a company we need to do a better job training our produce managers to be successful," Smith said. "You can't put them in there successful, we're not going to sell your product. We're not going to sell anything."
Although Kristin Kishman of Kishman's Fresh IGA Market in Minerva, Ohio, had grown up working in her family's store, when she returned to the business two years ago to take over as produce manager, it was tough getting up to speed.
"I was just kind of thrown in the department with very little knowledge," Kishman said. "I had worked in produce like 10 years ago, but working as just a clerk and then a manager, it's a completely different aspect."
So I would say I wish I really had a lot more experience in produce identification. Of course I know my fruits and veggies, but really how to educate my staff and my customers. I would say business courses and crunching numbers. More leadership skills and managing people."
Better leadership development was also a key shortfall for other panelists.
Smith found it difficult to train clerks when he didn't quite know what he was doing himself. "Ordering and getting your rack up before noon, them are important things too, but if you can't train them at the very beginning, it's kind of a lost cause. And there's a lot of associates that worked for me that I owe apologies to because I didn't know what I was doing," he said.
Similarly, Stephen Scott of 178-store Fresh Market said that while his produce manual showed him how to set up a nice display, it left out other important lessons for managers. "What was not in the manual was how to train my associates and how much time to invest into training, how much time I was supposed to invest into leading," said Scott.
"I finally got to the point where I physically hurt myself and I had no choice but to stop and train other people," he added. "And in the immediacy of how much better my department looked, not just while I was there, but 24 hours a day, and how long it stayed that way and the gross profits started to go up, all of a sudden everyone was as invested as I was."
A lack of training for produce clerks can definitely hurt the bottom line, panelists agreed. One common problem area was over culling.
"When they start throwing away more than what they're supposed to or what they should, these 18-, 19-, 20-year-olds, they don't have a clue. They don't even cook. They don't even know what the difference [is] between an apple and an orange, barely," said Smith.
Randy Jeffery of two-store, Sarnia, Ont.-based Sunripe had another explanation. "I call it laziness, because sometimes it's a lot easier to throw something in the garbage than to trim it up and put it back out there and find a repurposed purpose for it," said Jeffery.
The panelists welcomed help from produce suppliers. Roman Teig of 235-store Hy-Vee related how a Melissa's Produce sales representative held a one-hour class for his entire produce department prior to his store's grand opening. The Melissa's rep brought a palette of specialty items, like jackfruit, rambutan and dragonfruit, for the staff to try and take home.
"Every single day I have a customer asking me, what is that item, what is that? And my 16-year-old produce clerk will be able to explain to them what that is and connect them to that fruit, which I think is amazing," said Teig.
This piece originally appeared on supermarketnews.com, a New Hope 360 sister website. Visit the site for more grocery trends insights.
Subscribe and receive the latest updates on trends, data, events and more.
Join 57,000+ members of the natural products community.
You May Also Like
---